Manak Homes developments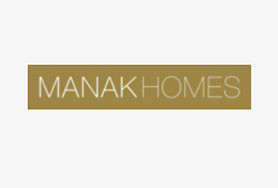 We are an award-winning, family-run house builder that creates design-led, characterful residential communities fit for the needs of today's customer.
Operating across London and the South East, Manak Homes launched in 2019 after we discovered a space in the market for a small, family-owned property developer that puts the needs of customers at the heart of the house building process.
Buying a new home is an important, memorable, and significant milestone for many. Home owners expect and deserve homes that are nothing short of perfect.
They are not just buying a property or a building, they are buying a home; a place to live and a place to make new memories. It is this core belief that guides our work and approach to house building.
We are proudly a customer-centric business, and it's this approach that runs through all aspects and divisions of the company.
From land acquisition through to sales, by putting the customer first throughout the house building process, we believe we can build homes and communities that by far exceed our customers' expectations. And by doing this, we believe we can drive up standards of customer service across the whole industry for the benefit of the home buyer.
It's this philosophy that guides the positive relationships we strive to build with not only customers, but with land owners and local communities.
We are advocates and practitioners in responsible developing and only build new communities where we believe our homes can have a positive and long-lasting impact on the surrounding community and the local economy.
DEVELOPER OFFERS