MTD Group developments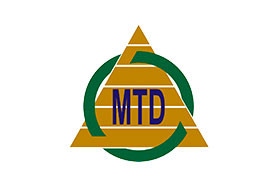 MTD Capital Bhd (MTD or the Group) was incorporated in 1993 and listed on the Main Board of Bursa Malaysia Securities Berhad in 1998 before being taken private in 2011.
Based in Kuala Lumpur, Malaysia, MTD is a leading infrastructure conglomerate which has a long-established track record in Construction, Tollway Business, Real Estate & Property Development, Manufacturing, and Outdoor Advertising business.
MTD's Construction Division has an extensive experience in the development of mountain roads, highways, bridges, building geotechnical works, erosion control and highway maintenance. Its track record includes successful and completed projects in Malaysia, Saudi Arabia, Philippines and Sri Lanka.
The Tollway Business Division owns and manages; KLK and ECE1, totalling approximately 250 km in length; making it the 2nd largest toll operator in Malaysia. Both KLK and ECE 1 serve to be a catalyst to spur growth in the three East Coast states namely Pahang, Terengganu and Kelantan.
The Real Estate and Property Division develops and sells integrated townships and high-end boutique residential locally and overseas. Its property development footprint covers Australia, Malaysia, Philippines, USA and United Kingdom.
The Manufacturing Division, which offers a full range of precast concrete products undertakes various infrastructure projects across the Asian region. The manufacturing operations, which specialize in Industrialised Building System (IBS), offer all types of bridge crossings, tunnel linings, railway sleepers, earthworks retaining structures, drains and other non-custom designs. MTD is also one of the leading manufacturing specialists in road & highway products and services in Malaysia. The Group has introduced products and services which have set new benchmarks in the field of highway and bridge maintenance.
The Group is also a leading outdoor advertising owner with Exclusive Advertising Rights in 4 major highway network in Malaysia, namely the Federal Highway II, Middle Ring Road II, KLK and ECE 1.
MTD is an equal partner with Cenviro Sdn Bhd; a subsidiary of Khazanah Nasional Berhad (the sovereign wealth fund of the Government of Malaysia) in E-Idaman Sdn Bhd, solid waste management business operating in three northern states of Peninsular Malaysia.
MTD also ventured into Quatriz Systems Sdn Bhd, a technology business that provides an end-to-end solution for electronic payment for multiple applications and industries, namely the Radio Frequency Identification System (RFID).
DEVELOPER OFFERS