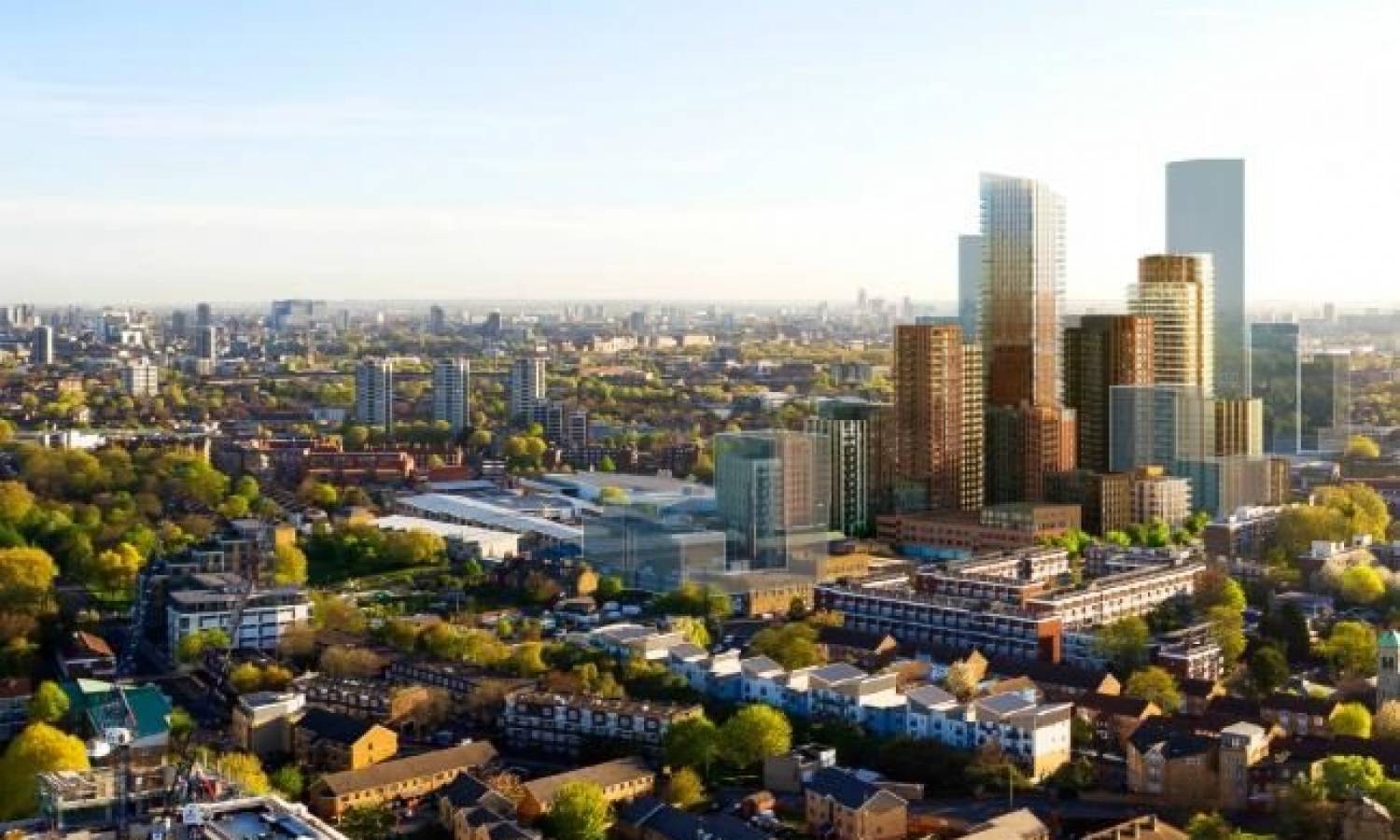 1,600 new homes for old road approved including buildings from five to 44 storeys high
The council says: "The vision for the Old Kent Road is to build on its unique creative character"
More than 1,600 new homes have been approved for the Old Kent Road– an area set for major high-rise redevelopment, writes Hillary Chaisson…
The first development is the regeneration of Malt Street, just off the Old Kent Road, where 1,300 new homes – including 83 new social rented homes and 48 intermediate homes in the first phase – have been approved.
The application, which also includes affordable retail space and contributes to the new Linear Park as part of the Old Kent Road Masterplan, was approved by the council's planning committee on Monday 3 June, subject to referral to the Secretary of State.
The Malt Street site at the north end of Old Kent Road is currently mainly used for storage and by Travis Perkins as a builders' merchant.
Overall the new development, which will be made up of eleven new buildings from five to 44 storeys, will offer 40% affordable housing, a significant increase over the 20% originally offered – and at least a quarter of the housing will be social rent.
The second development is on Verney Road where planning committee member approved (subject to referral to the Mayor of London) a further 338 new homes including 112 affordable homes made up of 79 social rented and 33 intermediate rent.
The development will consist of three buildings at 18, 19 and 24 storeys that would also provide space for offices/workspaces and landscaping including a contribution to the new Surrey Canal Linear Park.
Southwark Cabinet member for growth, development and planning, Johnson Situ, said the council was pushing developers to build the maximum amount of social housing.
Situ said: "The vision for the Old Kent Road is to build on its unique creative character
"We are committed to delivering social rent and genuinely affordable homes [in] Southwark.
"With [the approval of these] recent additions, we have already secured over 1,000 social rent homes along the Old Kent Road."
Correspondingly, the Transport for London is also considering extending the Tube line from Elephant and Castle into New Cross Gate via Old Kent Road, but this movement still needs to secure funding.
Southwark and Lewisham councils are working with the Mayor and TfL to build a case for the Bakerloo line extension.
Construction could begin as early as 2023 if plans for the extension are approved and the funding is secured.
Was this article helpful?
Similar news you may like