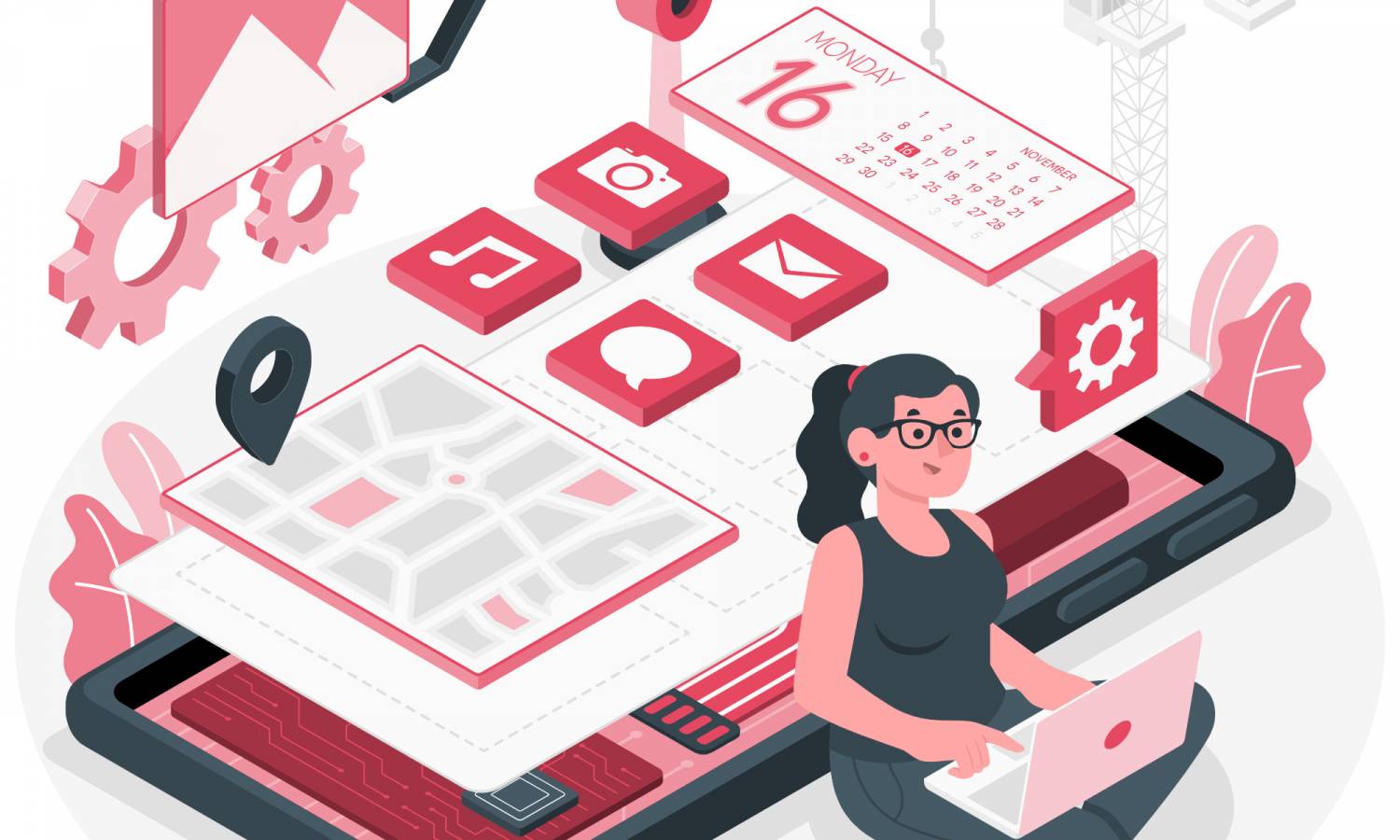 1newhomes Launched New Property News Page
We update property news pages with new designs, topics, layouts, and authors' introductions.
Property News – What Is New?
Today we launched updated property news at 1newhomes. We redeveloped several pages so that our articles and guides comply with our team's approach and goal of delivering the most user-friendly experience for those looking for a new home in London.
The main page becomes appealing and more vivid, with each article now having its main topic. You can also see a list of the topics on the right, with each one leading to a separate page dedicated to a specific topic.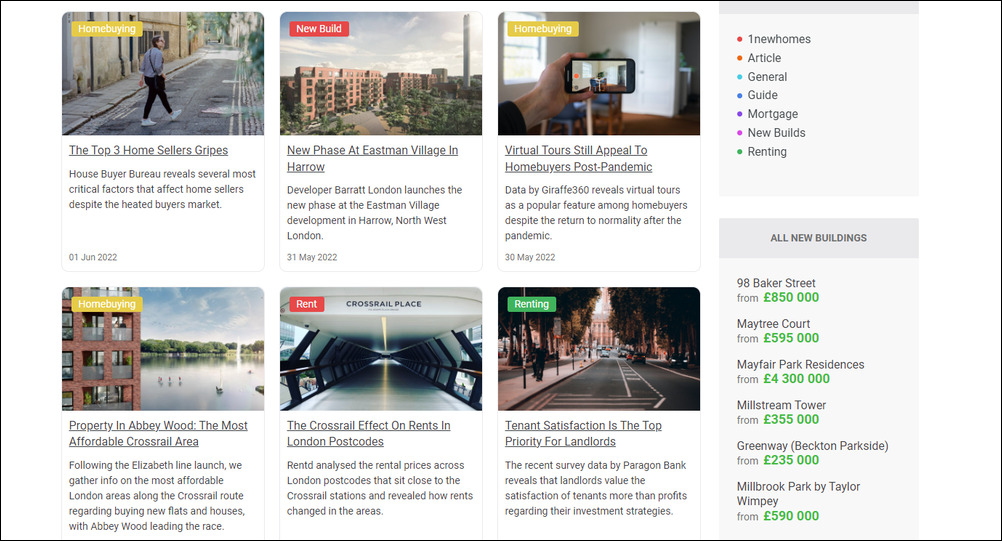 This feature is handy for those interested in a particular property sector rather than a broad market. For instance, buyers choosing between renting and new builds benefit from reading news and guides on renting and homebuying and identifying market trends.
You can see that we have a separate topic for 1newhomes news. We share our new features and upcoming updates in these articles, just like this one.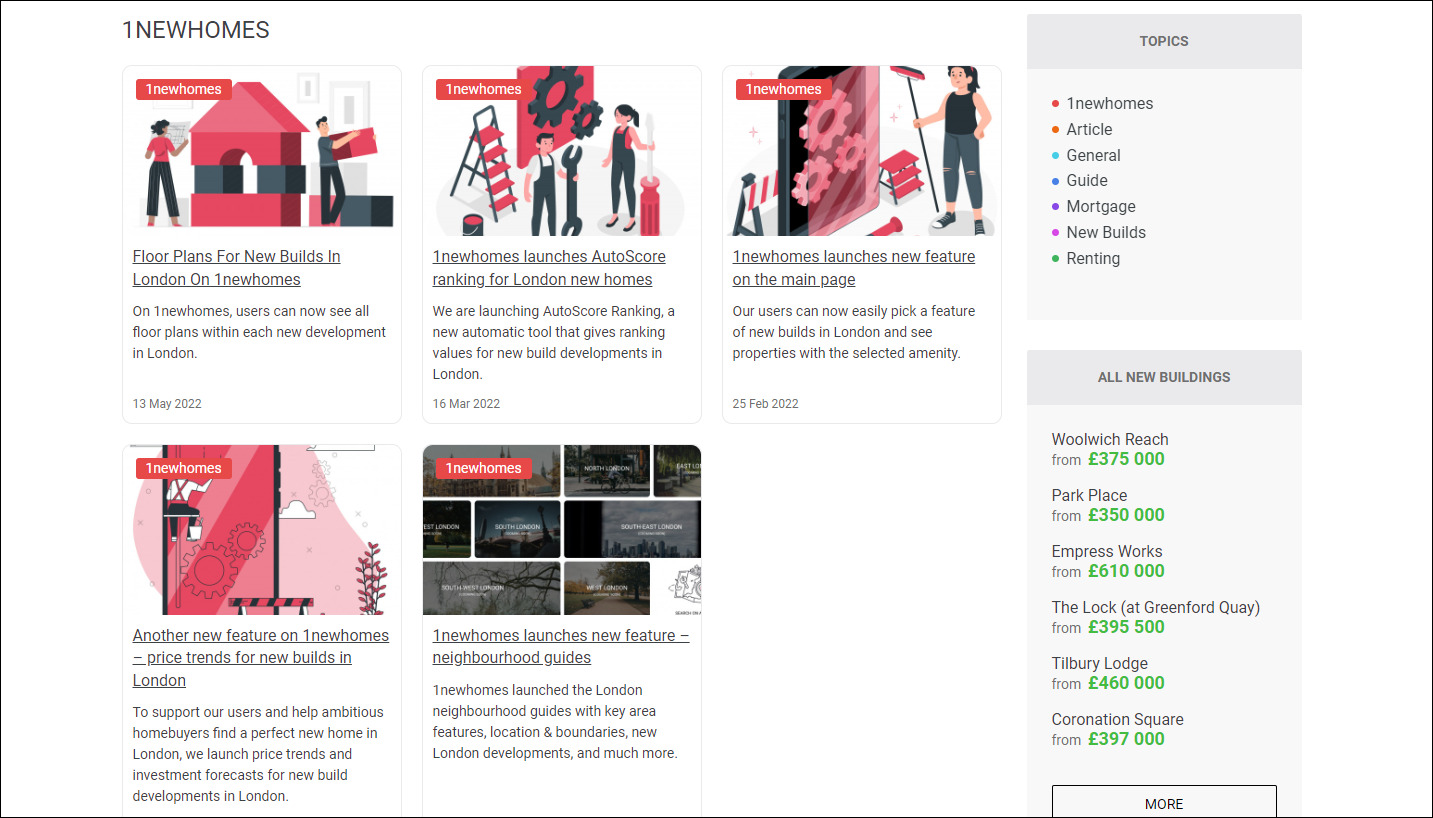 Property News – Main Body
You might have noticed that the article's main body is also updated. First, we made the highlight image bigger and improved the resolution.
We also introduce our authors and the average reading time for each article.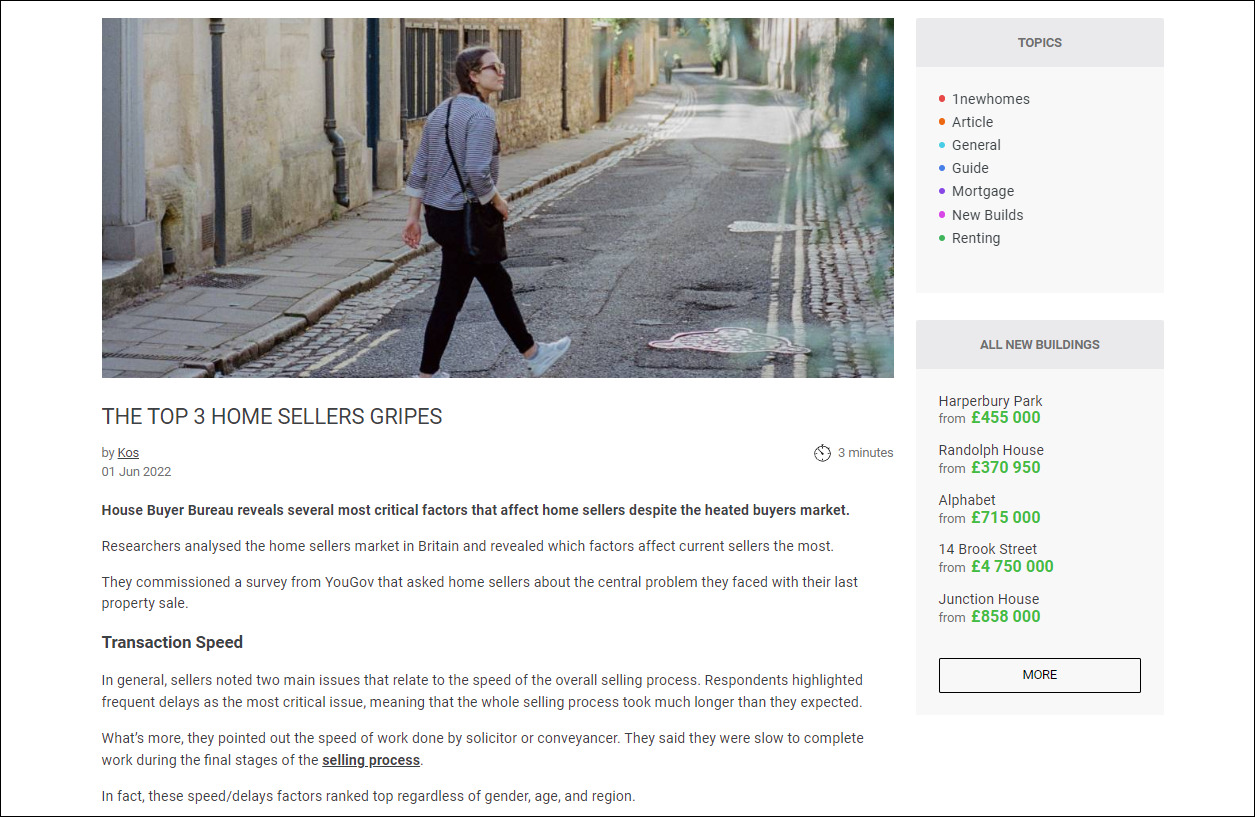 The list of topics is still available on the right, so it is easy to reach something specific. And below you can leave one-click feedback if you feel like it or see similar news and articles about the selected topic.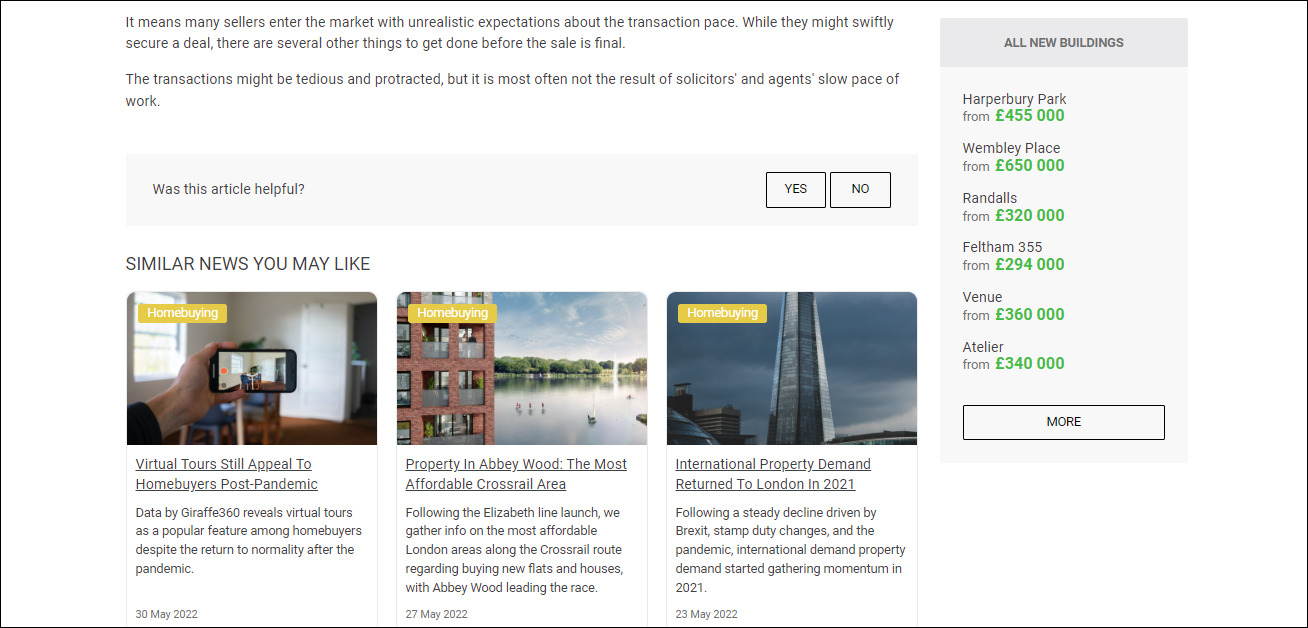 Authors At 1newhomes
Lastly, we introduce our content makers. You can click on the author's name and see a short introduction, in addition to their latest news, articles, and guides.
In general, we strive for the best user experience. Our latest news page update is another step of 1newhomes towards creating a new and easy way of finding a new home in London.
Was this article helpful?
Similar news you may like