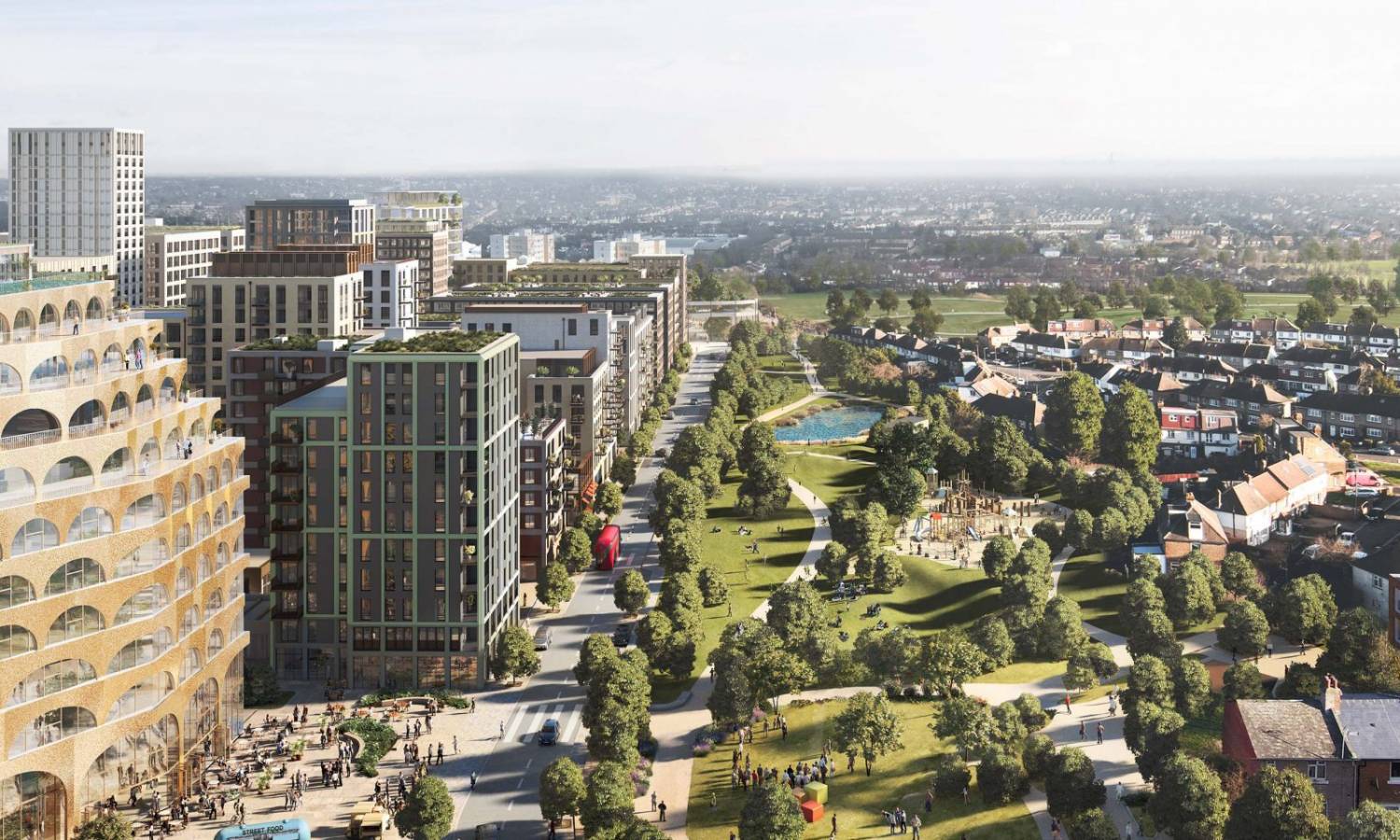 Argent plans to regenerate Brent Cross Town
Property joint venture Argent Related is launching an ambitious regeneration of Brent Cross Town, that will become London's biggest "15 minute town" project since the beginning of the pandemic.
Argent developer has teamed up with US firm Related Developments, and is planning to allocate £6bn.
The recent research by the company has shown that after the lockdown homebuyers need a convenient infrastructure near their homes, and less travel time. The '15-minute rule' arose from this study, as after the pandemic, British people have been spending no more than 15 minutes commuting to work or maintaining social life. The first plans were recently revealed by property joint venture Argent Related and showed that the new development will be in 15-minutes walk from shops, restaurants, parks, offices and the train station.
The 180-acre site, three times the size of King's Cross, will be transformed into a new "park town" over the next 15 years in partnership with Barnett Council and was designed "to support the changing demands of modern life in the post-Covid world."
The approved scheme includes 6,7000 new residential units and 3 million square feet office space and 50 acres of parks, and a new Brent Cross West station (will be opened in 2022), which is in 12 minute Thameslink connection to Kings Cross.
Completion by 2024.
Was this article helpful?
Similar news you may like