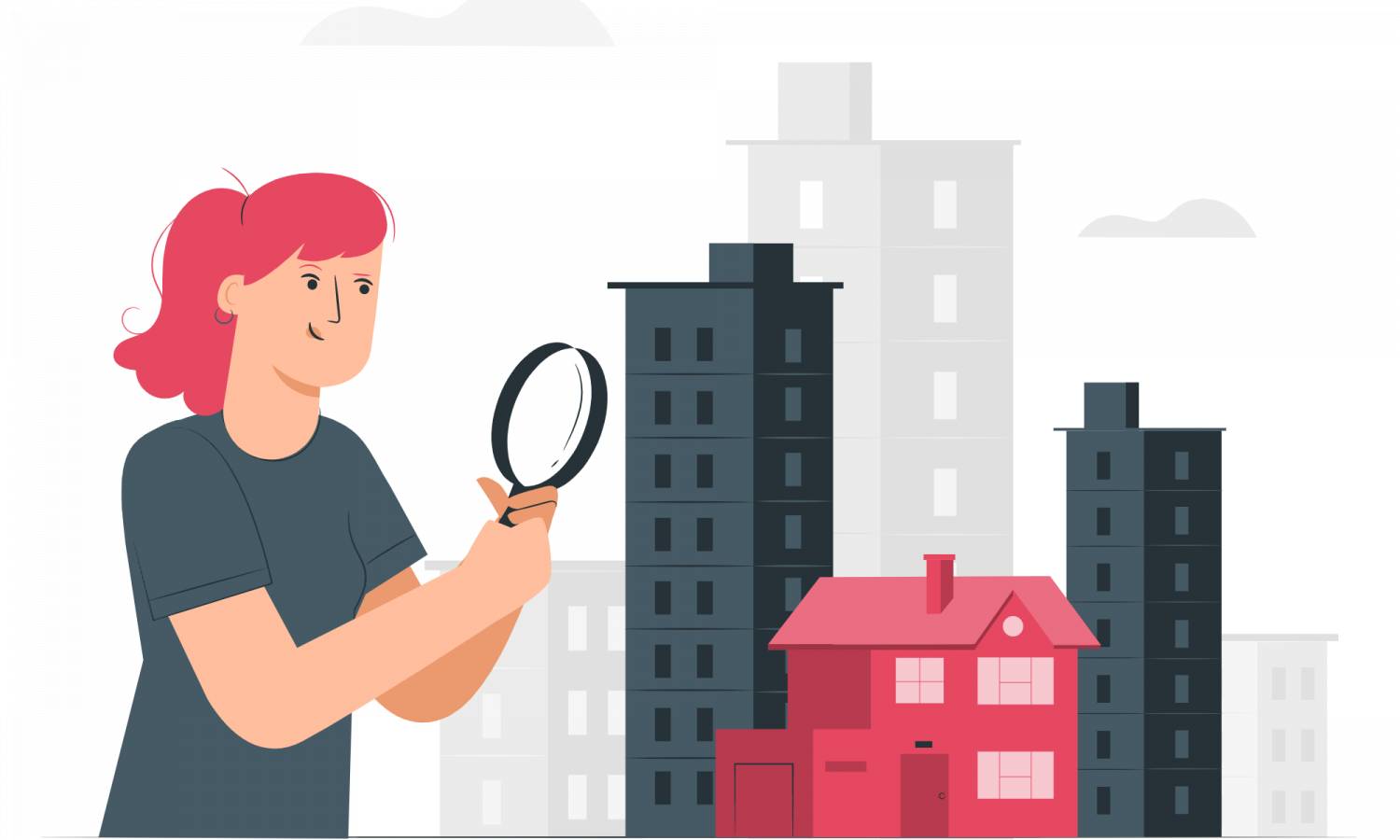 Buying new build properties guide
Acquiring a new build home will most likely turn out to be a challenging process if you do not know what to do. To make the process smooth, here is a complete step-by-step guide with some additional information to consider.
1. Start with a search for active building Developers in your wanted area. Once done, be sure to conduct an analysis of these Developers by reviewing any available information on them. That is especially relevant for new homes in unfamiliar areas and yet-to-be-built properties.
2. Find the desired new home by contacting Developers and visiting New Build construction sites.
3. Choose and contact a solicitor for a calculation of conveyancing costs.
4. After your solicitor has been instructed, expect to receive a set of documents including the Terms of Business and requests for identity proof and payment for searches. Once you have signed and sent back the Terms of Business with other requested information your solicitor will begin working on your purchase.
5. If you wish to secure the desired property (usually for 28 days period), you will need to make a reservation payment to the Developer. Make sure to carefully read the terms of the reservation agreement since such payments might not be refundable. Some financial checks will also be performed by the Developer during this stage. Be prepared for credit checks and the Developer verifying if you have been offered a mortgage at all. Additionally, you might want to consider using the Shared ownership or the Help to Buy schemes. Contact the Developer if you would like to use one of those.
6. Expect The Developer to send the Reservation Form to your solicitor so that they are able to proceed with your purchase.
7. In case of having a mortgage, provide your lender with the details on the chosen property. (You will likely have a mortgage promise already at this point since this is required in the majority of Reservation Forms). You will also need to get your mortgage offer authorised if you decide to use the Help to Buy Scheme.
8. Now a valuation survey for the property should be conducted by your lender. For yet-to-be-built homes plans and specifications will be used.
9. During this stage your solicitor will receive a Contract pack with all the required information regarding the property from the Developer and will raise any enquiries if needed.
10. Your solicitor will arrange searches on the chosen property, which are obligatory in case of having a mortgage. They can be arranged on cash deals too. After analysing the search results, the solicitor might again raise enquiries for the Developer.
11. You and your solicitor should receive your official mortgage offer (a copy to the solicitor) at the same time. After that expect your solicitor to draw up the final completion statement including all the required and additional (agreed with the Developer) payments and the solicitor will receive the Developer's financial Completion Statement. At this stage the solicitor will inform the lender about 3rd party payments' (gifted deposits, for example) and find out if you need a co-ownership agreement.
12. A Purchase Report will be created once your solicitor gets results from all the searches along with your mortgage offer and information on raised enquiries.
13. You will receive documents including the Purchase Report and the Completion Statement along with some papers you might not be familiar with yet. You will need to arrange a meeting with your solicitor to discuss all aspects of the deal including payment details for the deposit/balance due and find out the expected by the Developer completion date. Solicitors often use the «on notice» Completion date when exchanging New Build property Contracts meaning that after the exchange your solicitor will proceed to legal Completion once advised that the property is ready. The timescales for this are commonly specified in the contracts.
14. After you send the deposit to your solicitor, you will exchange Contracts and the funds will be transferred to the Developer. As mentioned before, generally you can only secure the property for 28 days. It follows that it is a must to exchange Contracts before the end of this period to make sure the property is secured. Keep this in mind in case you need some time accessing funds for example. The reservation period length is negotiable and your solicitor can help you with that.
15. In case you have exchanged contracts for «on notice» completion, once the property is finished and after that examined by structural providers (e.g. NHBC), your solicitor will be provided with a notice stating a time period, most often around 7 to 10 days to complete.
At this point you will need to perform the preoccupation inspection. It is vital to make a quality inspection since you will not be able to complete and/or hold any sums of money if the property is completed to your satisfaction at the end of the notice period.
16. In case of a certain Completion date mortgage funds will be requested from your lender by your solicitor (they need a five working days notice as a rule). At this point you will have to provide any final balance due. In case of using the Help to Buy Scheme or having a Help to Buy ISA, expect your solicitor to request funds or the relevant bonus accordingly.
17. When the Completion Date comes, the Developer will receive the purchase price from your solicitor by bank transfer. After that the Developer will arrange a keys handover which you will be informed about in advance by telephone. At this time or shortly after, you will also receive any relevant documents for the site along with contents including any guarantees and instructions.
18. The solicitor will arrange your Stamp Duty payment (if needed) following the property completion and register the property in your name. After this is finished, your solicitor will send copies of your Title Information Document to you and your lender. For newly built properties this process usually takes a little longer since the property will not have been registered previously.
What is worth considering
- Create a 'punch list'
Inspect your new home and note all the issues or 'snags'. There might be things as paintwork damage or unfinished jobs. Following the Contract exchange before Completion would be the perfect time to create such a list but generally you should make it at your earliest convenience. Found problems can later be fixed before the Completion eliminating many grounds for issues liability disputes. A good thing to remember is to take timestamp photos of the issues to provide information on when the problems were present.
- Warranty
Developers provide warranties (e.g. NHBC certificate or Architects certificate) for all New Build Homes. Keep in mind that such guarantees have limited scopes.
- Further development prospects
Think of any possibilities for the development of the site which can affect your satisfaction with the new home. Contact the Developer and find out future development plans they might have (for example, there might be a land that is set to be developed next to the construction site).
- Visit construction sites
Consider visiting the Developer's current and past construction sites. That way you will get some insight into the final property you wish to buy and its infrastructure and evaluate the quality of previous developments.
- Freehold or Leasehold
You should decide whether you are looking for freehold or leasehold property. Keep in mind any restrictions and the terms and conditions for leasehold properties. Your Purchaser's Report will provide you that information.
- Long-Stop Dates
The development of your property has to be completed by a deadline set by the Developer as the Long-Stop date. If the property is not finished by this date, the Developer will owe you money for the period that the property is not finished after the Long-Stop date. Such deadlines allow you to better plan ahead and take action. Make sure to always find out your property's Long-Stop date.
Was this article helpful?
Similar news you may like