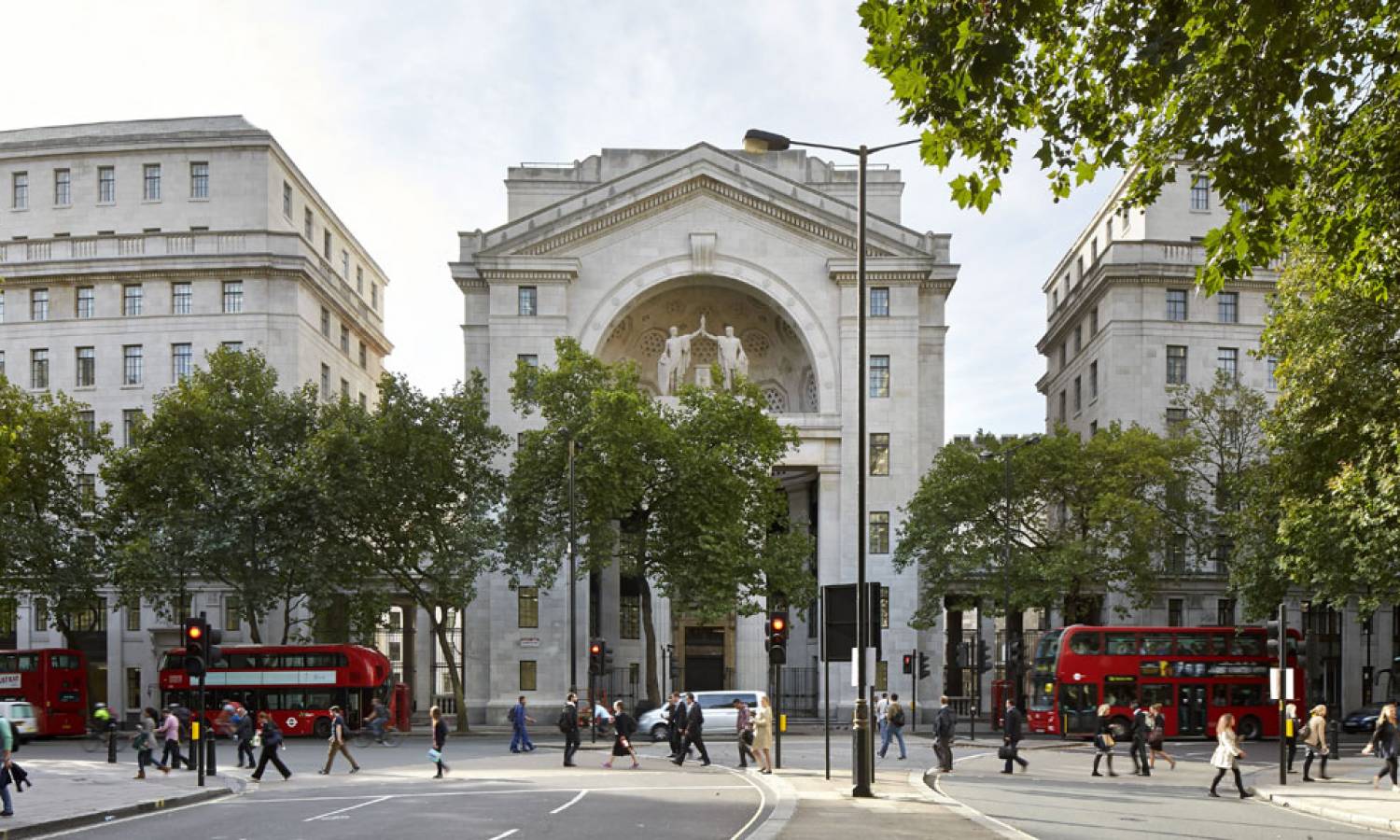 Derwent London's acquisition of South-West wing of Bush House
FTSE 250 developer Derwent London has purchased the 7-year headlease interest in the South-West part of the Grade II listed Bush House building.
Bush House, located in Central London, WC2, previously served as the headquarters of the BBC World Service. The developer already owns the freehold of this little under 104,000 square feet office building. The total value of this deal, combined with the December 2020 valuation of the developer's freehold interest, comprises almost £52m.
Derwent London works with architects Stiff & Trevillion on renovation and extension of the building. The plan is to increase the lettable area to approximately 130k square feet with a potential construction start next year.
Paul Williams of Derwent London thinks of this deal as a decent boost to their refurbishment ambitions for the Bush House. He also says that it creates «immediate marriage value» for them. The developer is determined to play their role in this London landmark's restoration to the level it deserves, with state-of-the-art, flexible, and sustainable offices.
Was this article helpful?
Similar news you may like