Derwent London developments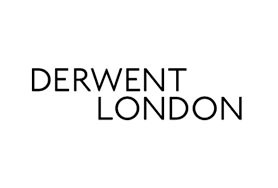 Derwent London's ethos has always been distinctive and design-led. From modest beginnings, we have made our name with 'sidestreet' buildings and grown steadily to our current market-leading position.
Our Business
Our investment portfolio now totals 5.6 million sq ft and is worth £5.5 billion. Derwent London is the largest central London focused REIT, London's creative office specialist.
Derwent London is one of London's most innovative office specialist property regenerators and investors and is well known for its design-led philosophy and creative management approach to development. Our appealing designs attract a range of tenants, including those from creative industries.
People
The success of our developments is down to a dedicated team. We are a diverse group of highly skilled professionals with a range of skills, perspectives and corporate experience. By investing in our people, we are investing in our business and this ensures we generate sustainable long-term value.