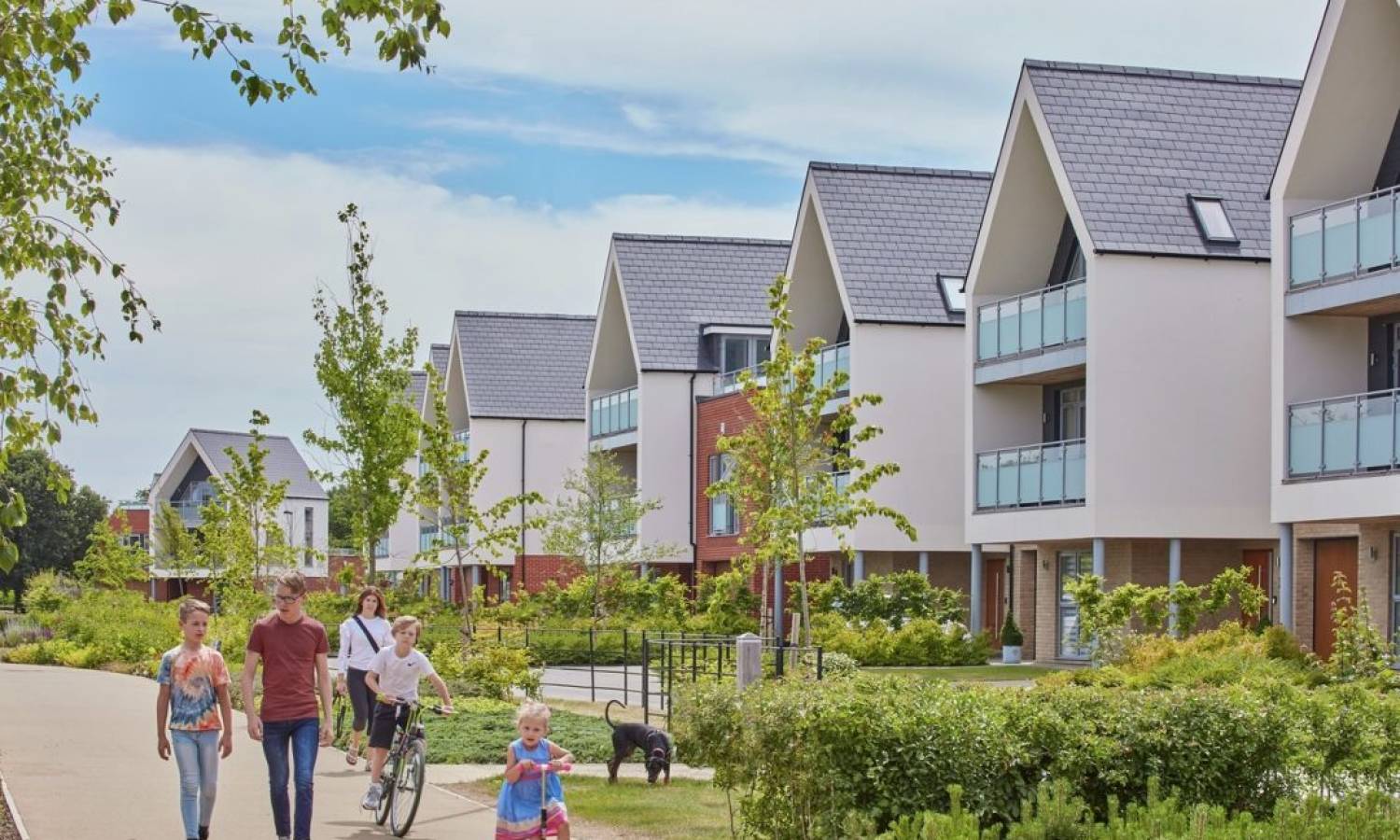 First time buyers – make your first home count and be part of a community
Buying a home can be daunting – whether you're a first-time buyer or moving up the property ladder, it is probably one of the biggest decisions you'll ever make. At Countryside, we understand the importance of entering into the process armed with as much information as possible to help you make smart decisions.
With mortgage rates at a record low since 1995, a range of low-deposit mortgages on offer and generous incentives from the government and developers, now is the perfect time to pocket a fantastic deal.
For first-time buyers it can be hard to know where to begin. Whilst affordability is a key factor for many first-time buyers, location, competitivity and community are also important.
At Countryside, we have a range of homes available in various communities in and around London, many of which are all available with London Help to Buy, including Dash in Hoxton, Greenwich Millennium Village in Greenwich, Trinity Place in Becontree, and Elements in Enfield. We also have several developments within commuting distance of London, for those who would prefer to live in a more rural area but keep the capital within reach. For example, South Oxhey Central south of Watford, Base at Newhall in Harlow and Beaulieu in Chelmsford. For those looking for waterside living, Azure in St Mary's Island in Kent is a unique development inspired by the nautical history of the area, while the homes at Foundry Gardens are in an enviable location 20 minutes from the South coast. Those looking for suburban homes in the north are spoilt for choice with developments in Greater Manchester, Brinnington in Cheshire and St Helen's in Merseyside.
At Acton Gardens, our flagship regeneration project in west London, we are delivering 3,463 brand new homes to the area, along with new community facilities. Residents have access to Underground and Overground services as well as Crossrail, which will enable commuters to travel to Bond Street in eight minutes and Canary Wharf in 23 minutes. As well as offering London Help to Buy across a number of homes at Acton Gardens, we have made community a priority, creating attractive landscaping that offers year-round greenery, as well as spaces for friends, family and neighbours to come together.
Similarly, at Beam Park in Rainham, we have focused on creating new facilities that mean buyers can build a life there, not just own a property. Beam Park is ideally located for anyone travelling into or out of London, with a new proposed National Rail c2c line station providing a direct service to Fenchurch Street in just 20 minutes. We will be building brand-new facilities, including schools and recreational areas, making it ideal for young families. Additionally, Romford and Lakeside offer an abundance of shops and restaurants to residents of Beam Park and our nearby Trinity Place development, so there is never a shortage of things to do.
Whilst buying your first home can be unnerving, choosing to lay down roots for the first time is exciting. We are committed to creating places people love, whether that is in the capital or in some of the most exciting towns and villages in England. So, when you choose to buy with Countryside, you are not just buying a property – you are investing in a home and becoming part of a community.
Was this article helpful?
Similar news you may like