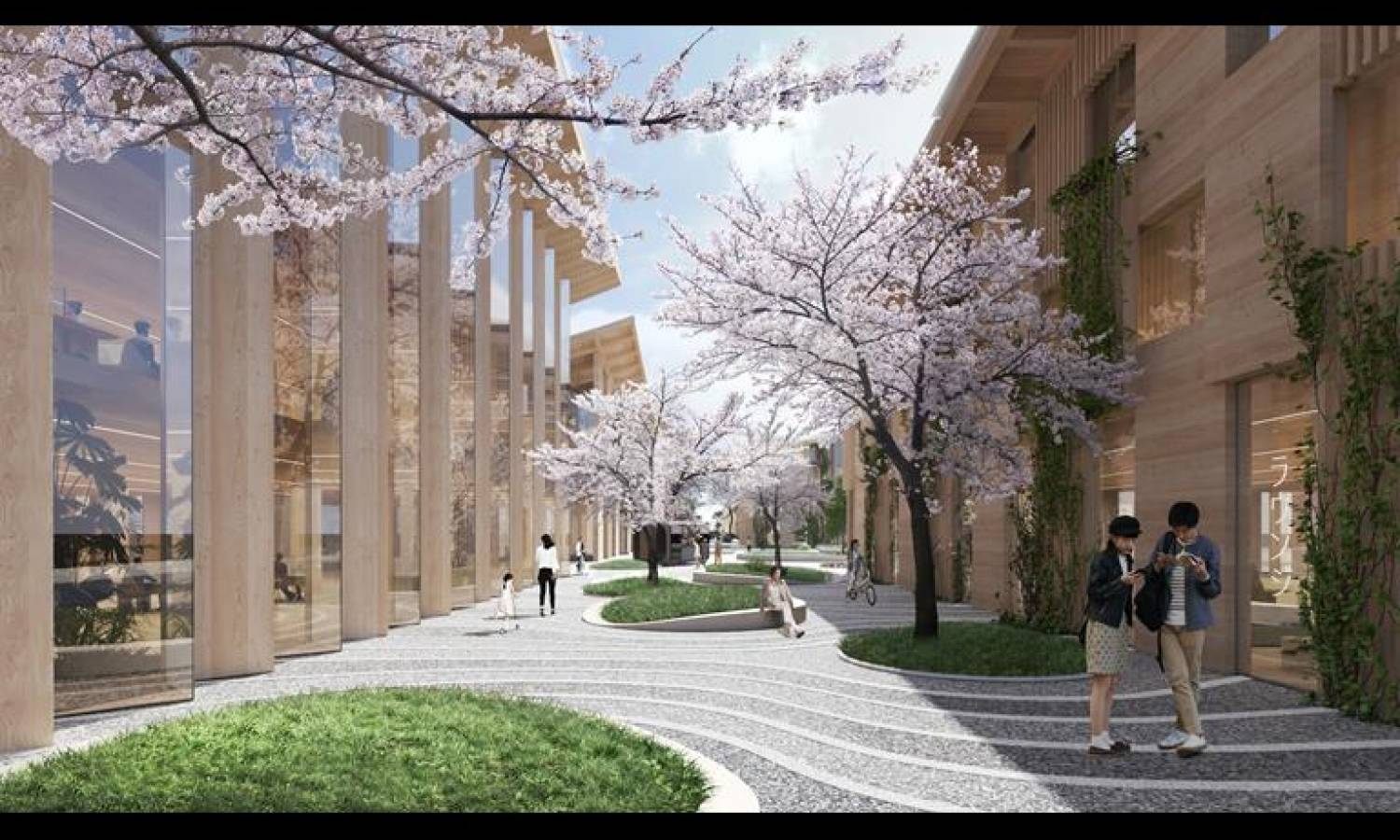 Toyota hires Google HQ architect to design futuristic timber city
Experimental project will be built by robots
Toyota has hired Bjarke Ingels' practice BIG to design a prototype "city of the future" built and staffed by robots.
The city, planned for a 175-acre site at the base of Mount Fuji in Japan, will be tested in a computer simulation before construction which is slated to start early next year once planning approval has been granted.
BIG is one of Google's architects of choice, having helped draw up designs for its new European headquarters building Lendlease is constructing at King's Cross in London.
Toyota said it would invite its staff and their families, researchers, retired couples, retailers, visiting scientists and industry partners to live at the scheme which it has dubbed the Woven City.
Residents will participate in a "real-world incubator" to test and develop new technologies including a fully integrated digital operating system for infrastructure, with "people, buildings and vehicles all connected and communicating with each other through data and sensors".
Using robotised production methods and traditional Japanese joinery, the sustainable scheme will be built mostly from wood and powered by a combination of roof-top solar panels and hydrogen fuel cells.
Emissions-producing vehicles will be banned, with residents shuttled around the streets in driverless Toyota e-Palette cars.
Was this article helpful?
Similar news you may like