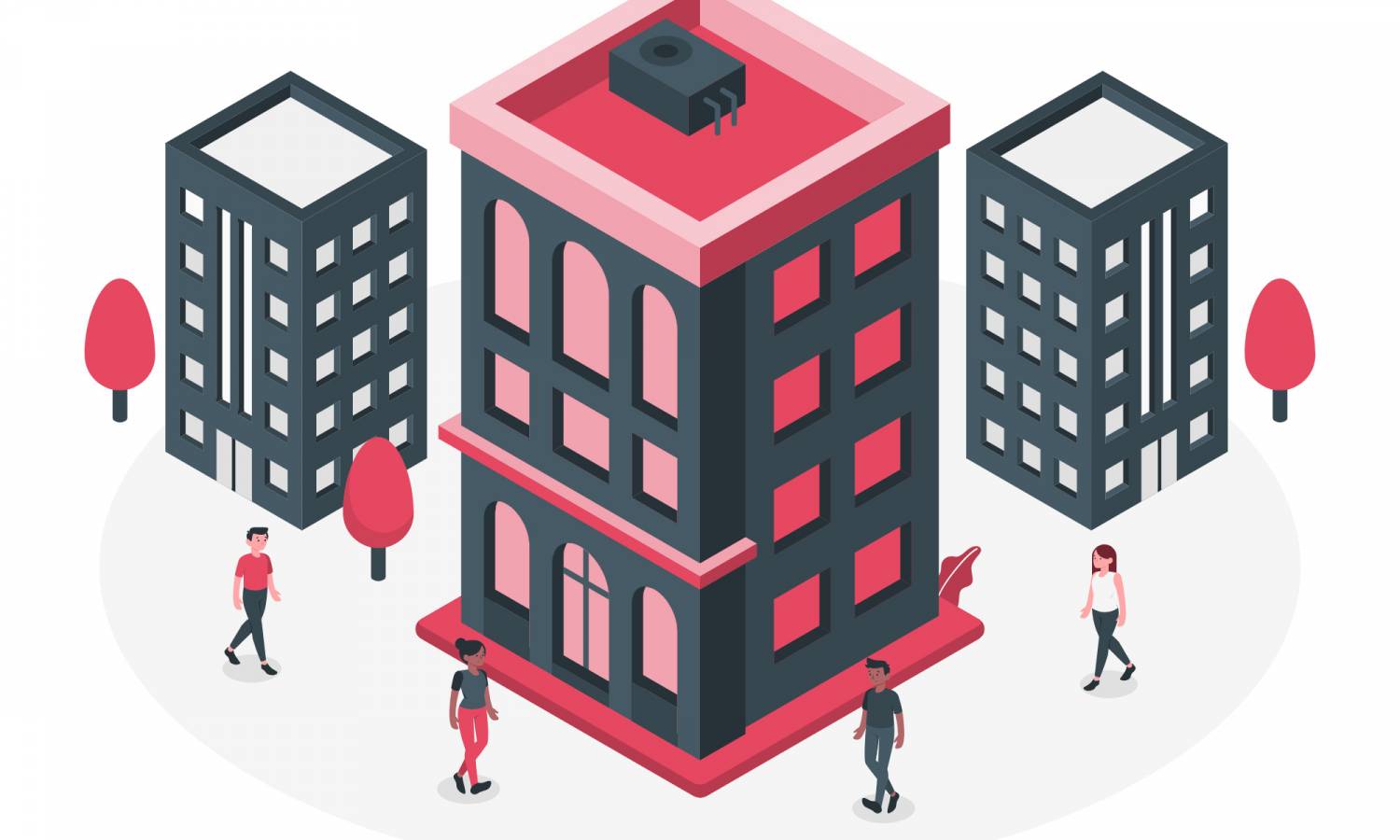 Where to live in London: the best 3 new builds in Greenwich
We gather the top 3 new developments in Greenwich, with a simple outline of the area, developers and the new builds.
Many local and international buyers crave living in London. The capital has a lot to offer – from relatively affordable North London new homes to super-prime Central London real estate. But some areas clearly stand out from the others.
Iconic Greenwich is one of the most sought-after London destinations among homebuyers. It is a World Heritage Site with stunning vistas: pictures from here are known all over the world. That and the state-of-the-art Greenwich Peninsula make Greenwich one of the top, if not the very best, London areas for ambitious property buyers.
Greenwich overview
Greenwich is one of the Royal London Boroughs. It sits in South-East London and is home to the Royal Observatory, where people can stand at the Meridian Line. It is the Prime Meridian of the world, Longitude Zero (0° 0' 0"), meaning that the location of every place on our planet is measured relative to this line.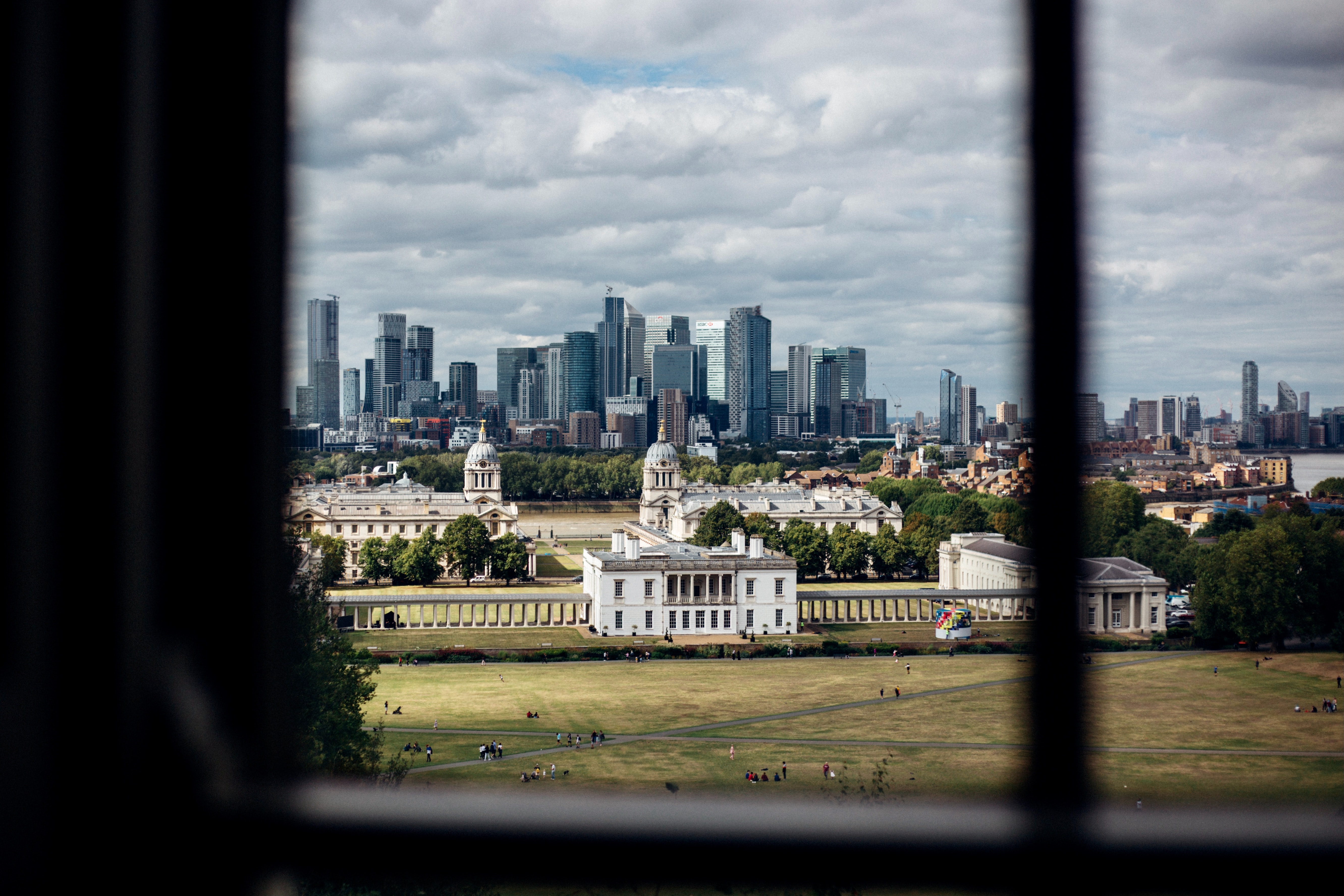 It is also home to the National Maritime Museum, Greenwich Park and The O2 Arena, where the world's trendiest music, sport, and entertainment events take place.
Greenwich is a historical borough too. There is the Old Royal Naval College and the Victorian foot tunnel, which offers walking tours across the river Thames. Greenwich Park, where Henry VIII kept deer for hunting, is one of the largest green spaces in South-East England.

Residents in Greenwich have more: they enjoy relaxing greenery at spacious Blackheath nearby and experience birdwatching in a cosy ecology park at Greenwich Peninsula. And these are only a few of the many attractions Greenwich has to offer its residents and visitors.
Now wonder Greenwich attracts so much attention among ambitious property buyers – it is a truly authentic destination with modern living standards. This diverse destination has everything at once: from entertainment to relaxation, from more affordable to high-end real estate.
We gather 3 top new developments in Greenwich based on the available property market data in Autumn 2021, with extra insights about the developers behind the new builds.
The Reach by Peabody
The developer
The developer behind The Reach is Peabody. It is property professionals with over 150 of experience in housing. The Peabody Group owns and manages 67,000 homes across the capital and the South East.
It is a business with a customer approach: it has multiple community programmes open to all Londoners. With a goal of 3,300 new homes per year, the developer aims to provide affordable housing for everyone and fulfil people's lives.
The development
All new homes at The Reach in South-East London come with private outdoor spaces (balconies or gardens). Some apartments also feature private parking solutions.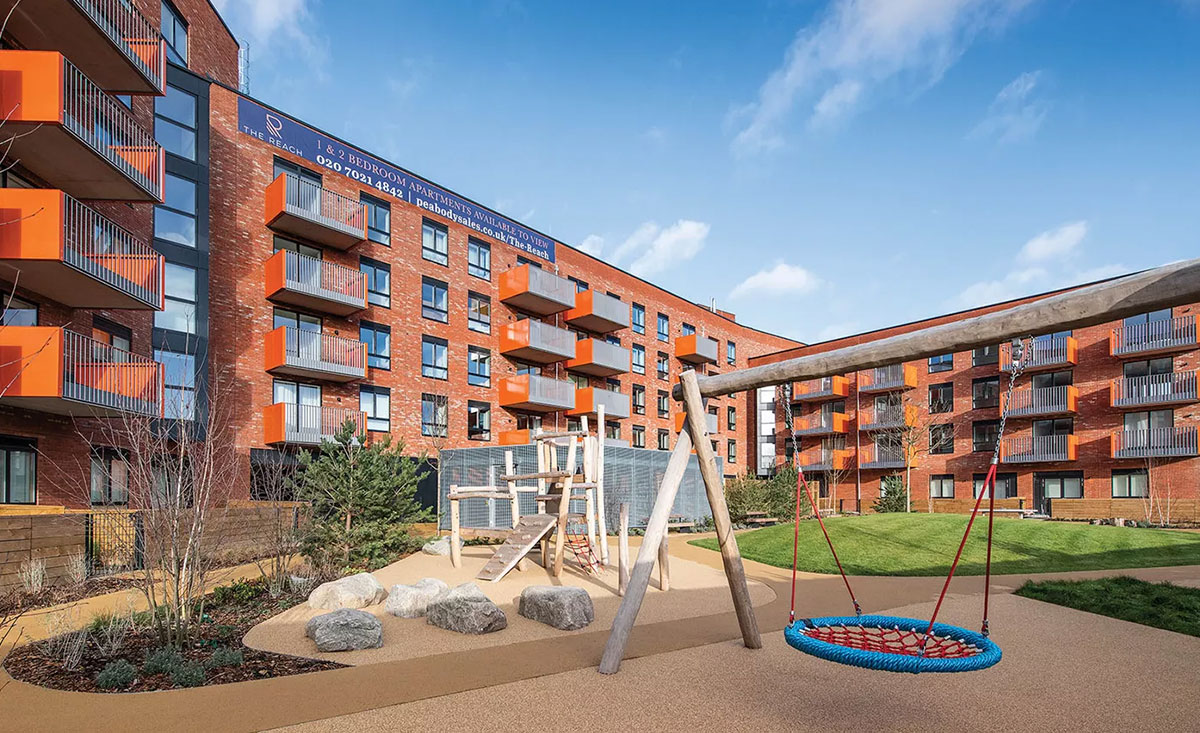 The development offers splendid amenities for the community, including a beloved play park for children. Moreover, people enjoy the design and layouts of the new homes.
Synergy by Fairview New Homes
The developer
Fairview New Homes is an expert in London real estate. It delivers new homes in promising, thriving London areas such as Charlton and Park Royal, trendy and well-located.
It focuses on customer support, affordability and sustainability: 90% of its customers purchased new homes via the Help-to-Buy scheme. The developer implements nature conservation policies and transforms potentially dangerous areas into thriving environments for living. These and the holistic approach make Fairview New Homes one of the top choices among London homebuyers.
The development
Synergy is located in the sought-after Charlton in Greenwich, South-East London. It sits within 10-minute walking tours from Zone 3 Westcombe Park and Charlton Overground stations. The name speaks for itself – Synergy is a mix of state-of-the-art urban design and friendly green landscaping, offering a welcoming and appealing community feel.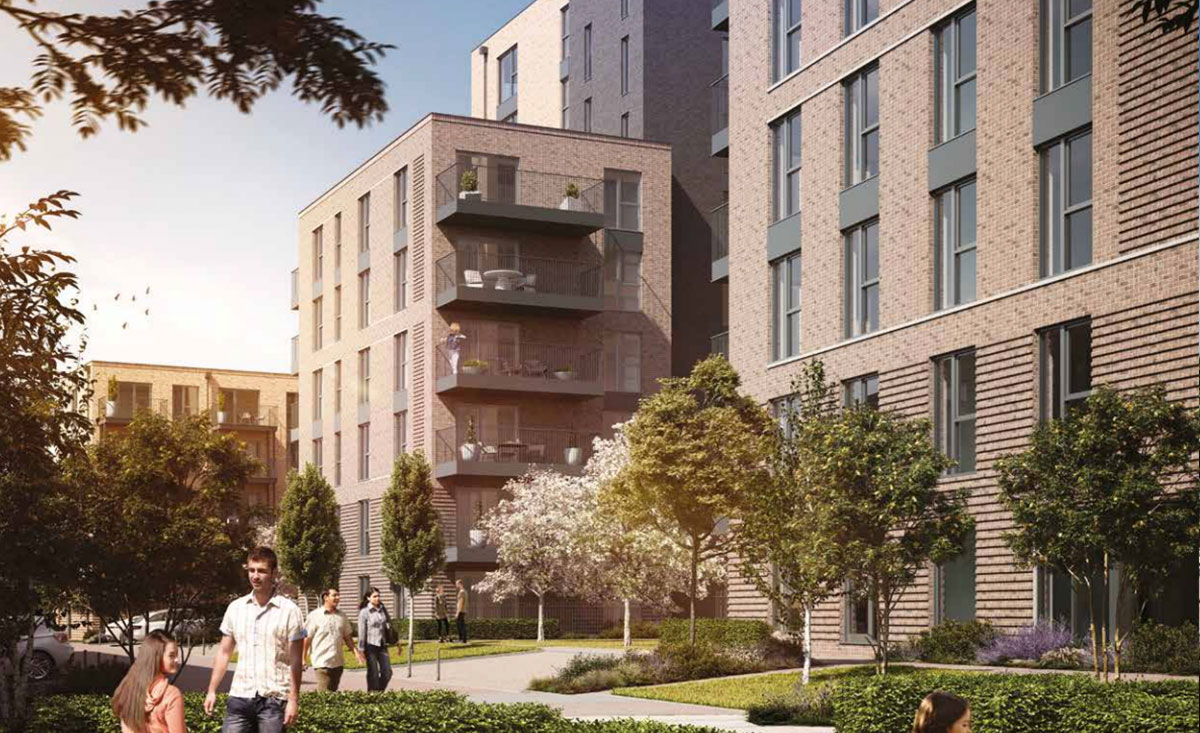 New homes at Synergy range from 1- to 4-bedroom apartments, that offer the highest specifications for new residents. Also, the Help-to-Buy scheme is available for ambitious property buyers.
Greenwich Square by Hadley Property Group
The developer
Privately-owned developer Hadley Property Group delivers high-quality new homes since 2003. It specialises in modern and sustainable approaches to provide demanded housing in Greater London and other big cities in the UK.
It focuses on residential mixed-use projects and regenerations, often in partnership with local authorities. Its portfolio ranges from elite boutique developments to major regeneration initiatives.
The development
Greenwich Square sits on the Thames riverside, close to the Maze Hill train station with excellent transport links. Designed by Make Architects, it is an already award-winning project from the finest property industry professionals.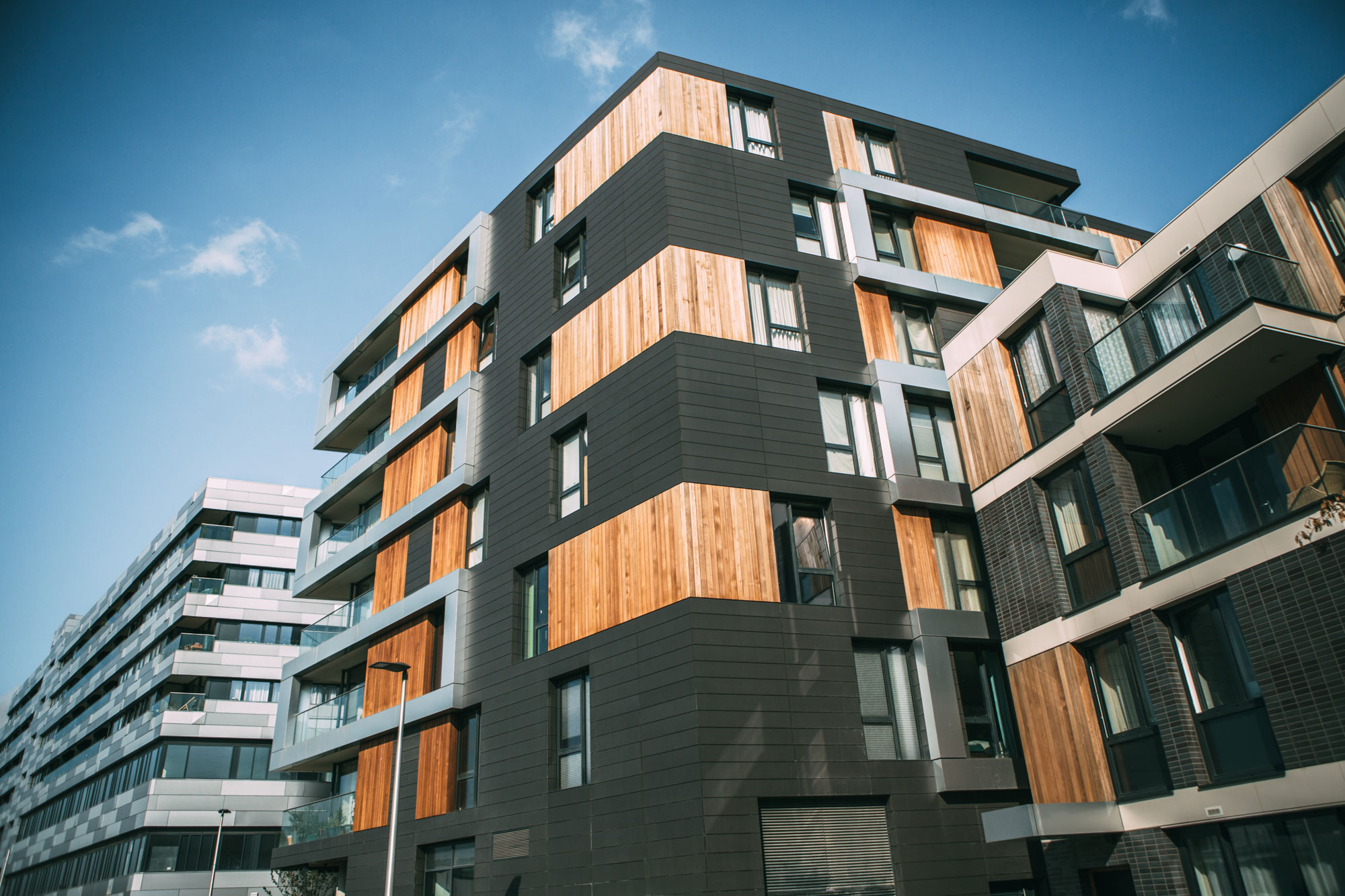 There are almost 700 new homes at Greenwich Square in form of 1- to 4-bedroom flats and townhouses. More than 45% of the apartments are affordable housing. The amenities for lucky residents include a gym, swimming pool and public spaces with dining options.
What now?
Decided on a new build project in London? If so, discover the best new developments in the capital using our service with price, location, space and other handy filters to save your time and smoothen the property choosing process. You can also simply search on a map of new London builds and choose a perfect match for you.
There are promising new builds in London with completion in 2022.
Was this article helpful?
Similar news you may like