Olayan developments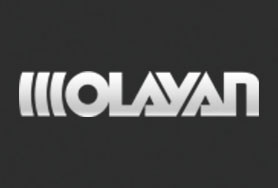 The Olayan Group is a multinational enterprise with an actively managed portfolio of global investments. The Group's primary parent company is headquartered in Vaduz, Liechtenstein. The Group also has international offices in New York, London, Luxembourg, Vienna, Athens and Singapore. The Group's parent for MENA investments and operations is based in Riyadh.

The Olayan Group is a private company with single-family ownership which originated in 1947, when Suliman S. Olayan founded a trucking and supply concern, his first of many pioneering ventures. Mr. Olayan went on to become a leading entrepreneur, international investor, business leader, and philanthropist.

Today, the Group is governed by a Shareholders' Board and advised by a Corporate Board comprising both senior members of the Olayan family and distinguished independent directors.

The Group's in-house professionals manage a multi-billion-dollar investment portfolio. This includes public equity, private equity, real estate, fixed income, credit, and foreign exchange. Public and private equity holdings span diverse sectors including consumer and retail, healthcare, biotech, financial services, energy, and technology.
DEVELOPER OFFERS