Stanhope developments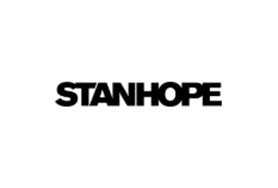 Over the last 30 years Stanhope has created and reinvented some of the most recognisable buildings in London and beyond.
We have delivered over 27 million square feet and £26 billion of end value, and typically manage around £3 billion of construction value on site and in our pipeline.
We are a business that is comfortable with complexity. We generate consistent returns for our partners whilst setting new standards for workplaces, homes and cultural spaces that people love to use.
Our development management model enables us to deliver projects from inception to successful operation as well as offering clients more targeted support in phases where they need it most.
Combined with our company culture, our approach helps us to find better answers, manage risks and navigate complex processes to create lasting value for our partners and the communities we serve.
164 AWARDS & PRIZES
12 RIBA AWARDS
18 SUSTAINABILITY AWARDS
DEVELOPER OFFERS