Thirdi Group developments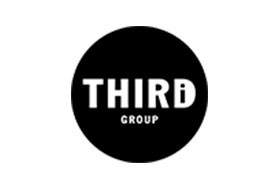 Thirdi Group (pronounced 'Third Eye') is a leading property development & investment firm, with an enviable track record of creating large-scale residential projects across Australia and more recently the United Kingdom. With a current development pipeline exceeding £520 million, it's our experience & drive to deliver beautiful homes & investment properties that are the key reasons for our ongoing success.
In 2016, Thirdi formed a strategic partnership with Gareth Hardy, a long term partner & friend of Thirdi Group Australia, and together with our local team of Robert Smith, Steve Dunn and Mike Smith we will expand Thirdi's innovative approach to property development & target key areas of the UK and beyond.
The UK Team's local network of experienced financiers, builders, and consultants, combined with Thirdi's strong leadership, innovation, and track record of project delivery, allows for the opportunity to grow this division of Thirdi Group into one of UK's leading property development firms.
Thirdi can't wait to share a little bit of what we call '#innovativebrillance' with the residents of London when we begin to deliver our future projects in this amazing city.
DEVELOPER OFFERS