Barratt London developments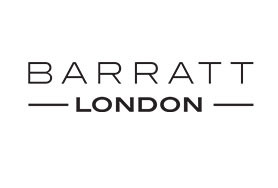 Barratt London: our business is acquiring land, obtaining planning consents and building the highest quality homes in places people aspire to live. This is supported by our expertise in land, design, construction and sales and marketing. Our vision is to lead the future of housebuilding by putting customers at the heart of everything we do.
Barratt London build the highest quality homes recognised by our HBF 5 Star customer rating, the only major housebuilder to have achieved this for the tenth consecutive year.
KEY FACTS
Great design is at the heart of all our developments which must meet the Building for Life 12 design standards.
We build both private and affordable housing and in our last financial year delivered 17,579 new homes.
We have a broad product offering with prices for our private homes outside of London ranging from c. £70,000 to more than £1m.
Our developments are planned to meet the needs of the local community, with the new homes we build ranging from 1 bedroom flats to 6 bedroom family homes.
Our geographic reach and product diversity allows us to maximise development opportunities across the country whilst giving us a balanced development portfolio.