Bellway developments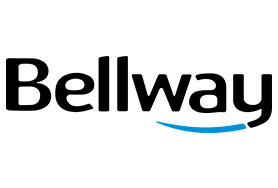 In just over 70 years, Bellway has grown from a small, family-owned firm to one of the most successful house builders in the UK. Today we directly employ more than 2,000 people and have earned an enviable reputation, built on the pillars of quality, service and trust.
From one bedroom apartments to luxury penthouses and prestigious executive houses, we pride ourselves on understanding the aspirations of all our buyers, not just in the type of home that suits your needs, but in the environment in which you want to live. Irrespective of your budget and the type of property you are buying, all our homebuyers are treated with the same high level of customer service from pre-sale, throughout the buying process and, of course, once you have moved in.
We believe that service doesn't just involve customer care; it's also about providing you with a range of attractive offers and incentives to make it easier and quicker to move. We will also work with you during the early stages of construction to enable you to personalise your new home through our Additions package.
Our high standard of service and build-quality is endorsed by our customers, 9 out of 10 of which would recommend buying a new home from Bellway to a friend. Although a major developer, we have not lost sight of what is important to our purchasers. Operating via nineteen regional divisions and employing local people allows us to stay close to our customers and take key decisions about design, materials and specification in response to local demands; another example of how, by putting buyers at the heart of our business, we have built a reputation you can rely on.