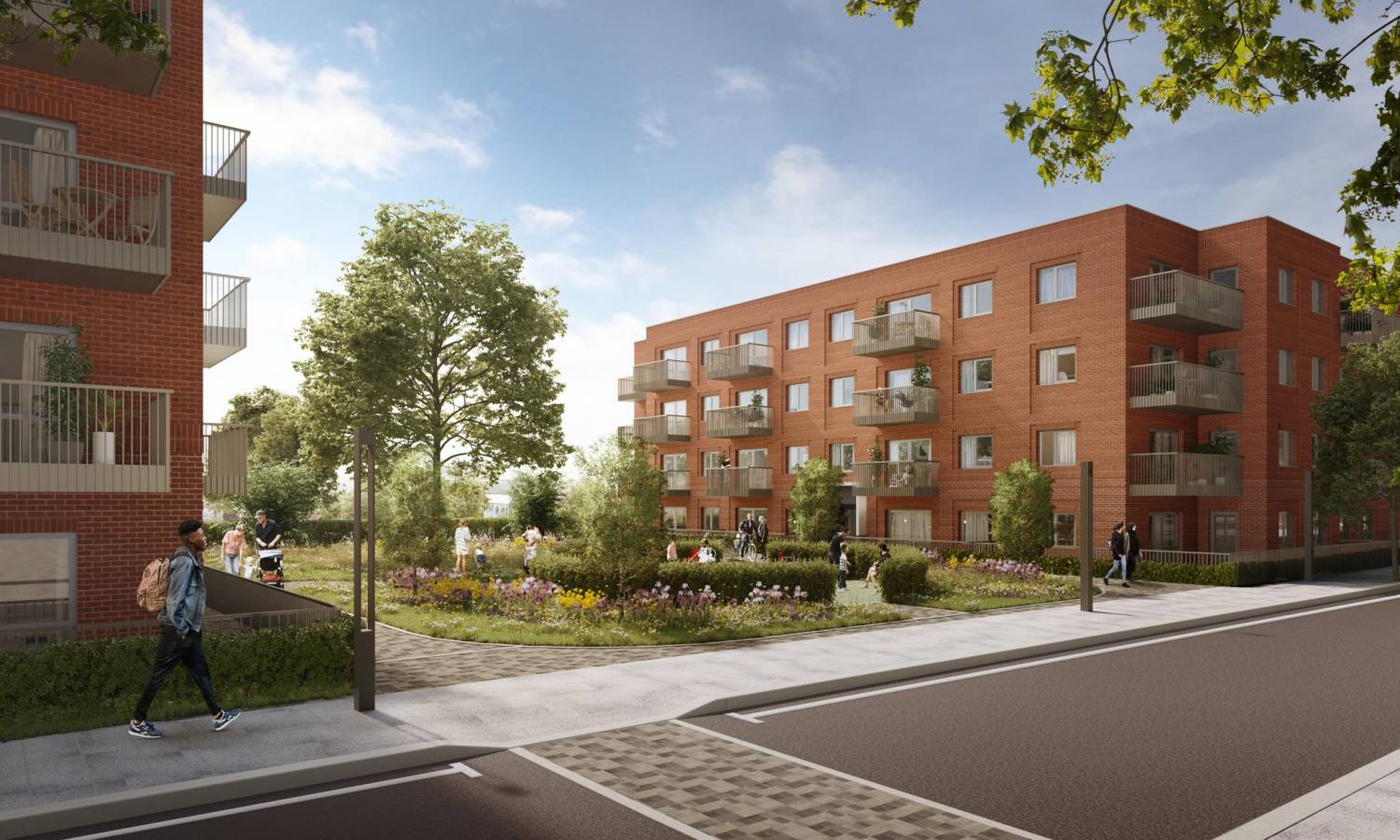 A new exciting development: more than 800 new homes to be available in Tooting Bec
Barratt London's new promising development Springfield Place in Tooting Bec, Wandsworth, is set to be completed in Q1 2022 with some properties being already available.
New Springfield Village Community in South West London welcomes its new residential village with almost 850 homes to become available including cafes, retail and public space, land for a new primary school, recently restored listed buildings, affordable housing, and huge public parkland. Meeting the recovering from the pandemic community's needs this parkland is a unique project since the 2012 London Olympic Games.
Being built in the former grounds of Springfield University Hospital, the new residential village will see a magnificent Grade II listed former hospital building restored and converted into a collection of apartments by Britain's heritage developer City & Country. This combination of converted and new build homes will create a fine architectural mix of old and new.
Barratt London will offer homebuyers a collection of almost 300 homes starting from £470k with a variety of property types meeting the area's housing needs and nurturing the local economy. The first release of homes including 1 and 2 bedroom apartments with gardens views is suitable for the Help to Buy Scheme making the homebuying process for first time buyers easier. 3 bedroom apartments and 2 and 3 bedroom houses located on charming mews streets are set to come in the future. All of the Springfield Palace's properties will be carefully designed to suit and create added value to the Springfield Village and its heritage.
Pam Reardon from Barratt East London claims that they had a clear vision from the beginning. "We wanted any new building here to be designed sensitively to the local vernacular, whilst giving homebuyers the best quality living space and views. The contrast of modern and period architecture will certainly redefine this part of Wandsworth's skyline, mediating between the scale of the new development and the existing Edwardian urban grain. Together with City & Country, we will be creating an exciting new hub for south west London."
This Zone 3 new development provides great transport infrastructure with easy walks to Tooting Bec Underground and Wandsworth Common and Earlsfield National Rail stations. Also, Crossrail appearance with stopping at Tooting Broadway or Balham is on the cards in terms of the area's regeneration.
Tooting Broadway area is a great place for recreation and entertainment with its Tooting Market and Michelin-star restaurants. The Borough of Wandsworth is home to the largest outdoor freshwater lido in the UK, known as Tooting Bec Lido, which is the perfect place to enjoy swimming at any time of year. The Borough of Wandsworth also offers almost 2k acres of green space with Tooting Common being the largest.
"The new park being created will be a particular benefit for families as buyers continue to look for locations beyond Zone 1 for affordability and connectivity. The desirability of south west London has been incredible to watch over the past decade, and Tooting is fast becoming one of London's coolest neighbourhoods with markets, independent shops, exciting new restaurants and bars popping up all the time," Reardon continues.
South West London and St George's Mental Health NHS Trust (SWLSTG) developed the masterplan of the site which includes the development of modern mental health facilities.
"The extensive community healthcare being provided here with world-class facilities is something for the area to feel very proud about. Barratt London is honoured to be part of such an important project," Reardon adds.
£470k is the expected starting price for 1 bedroom apartment at Bluebell House in the first release of 1 and 2 bedroom apartments.
Was this article helpful?
Similar news you may like