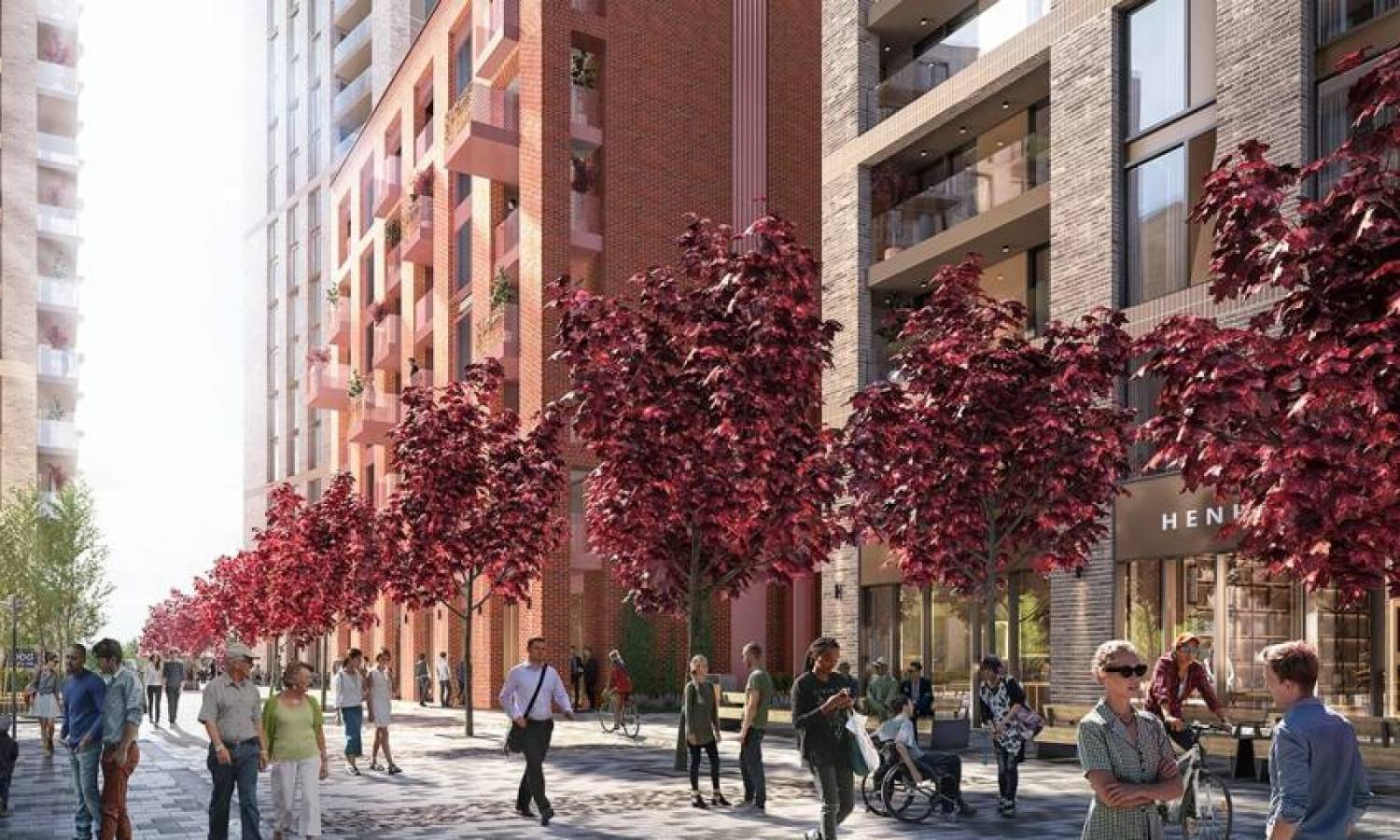 Abbey Quays has been launched by Weston Homes
Abbey Quays development of Weston Homes in Barking has been launched. It is an urban village on the riverside with almost 1100 new homes of various space and mixed tenures.
The apartments come with a private balcony or terrace with more than 22,000 square feet of commercial and community space. New shops, restaurants, cafes and a community hub are expected at Abbey Quays. The urban village is complete with greenery, landscaping and pedestrian promenades.
Abbey Quays offers excellent value for money with its high-quality apartments at affordable prices. The one-bedroom flats for private sale start from £347,500, while locals from the Borough can get one-bedroom apartments starting £275k through a Discount Market Sale.
First-timers can take advantage of the First Time SecureBuy scheme of Weston Homes and take part in off-plan sales with a £500 reservation payment and a 5 per cent deposit upon deal. The final price is set on the day first-time buyers secure their property and will not change. Buyers can then apply for a mortgage 6 months ahead of the build completion and fulfil their dream of a new home.
Weston Homes welcomes buyers to a splendid 6,000 square feet marketing suite. The suite offers clients a scale model of the finished development, a video wall with an insightful presentation of the urban village, a coffee lounge, and private meeting spaces.
There is also a 2-bedroom show apartment with an actual layout on the mezzanine floor of the suite. It has been finely interior designed by Felicity Stevens inspired by the colours of Abbey Green Park and River Roding. There are contemporary yet classy design components, and both the suite and the show apartment are state-of-the-art objects.
Buyers can look at various collections of fittings, finishing and colours for kitchen, bathrooms and bedrooms and get insights on how to personalise and style their new apartments. Clients can also explore the rich history of the area with a local Barking historian. There are various graphics and displays of historical artefacts available at the suite.
Abbey Quays has been designed as a modern centre for Barking on the riverside of Roding. It is well-located off the London Road, Abby Road, and Abbey Green Park with a walking distance to Barking stations.
Abbey Quays has been designed by award-winning Broadway Malyan and offers state-of-the-art buildings with more than 1,000 new homes of various price levels and spaces. There are apartments for private sale, affordable rent, shared ownership and the developer's Discount Market Sale tenures. The first two buildings to launch are Dunstan Place and Erken Plaza. The buildings provide diverse contemporary solutions for buyers and are developed with the rich local history taken into account.
The prime central point of Abbey Quays is going to be a spacious public square Loxford Plaza overlooking the river. There will be a modern Community Hub with services and facilities for residents to work remotely, relax, or do yoga. The second public area is Maker's Yard with cafes and space for business and creative meetings.
Brand new homes at the development feature modern solutions for spacious living areas and balconies with finely designed kitchens and top-notch bathrooms. There are premium «all-inclusive» specifications available for the apartments. The homes offer ultra-fast broadband, fully-equipped kitchens designed by Oakwood Kitchens, and contemporary bathrooms with luxury bathtubs and modern solutions for extra comfort.
CEO of Weston Homes, Bob Weston, thinks of Abbey Quays as a contemporary riverside urban village that brings «striking buildings», community spaces and new commercial facilities to Barking. He is sure that the new community will address the current needs of affordable housing and fit and improve the area.
Was this article helpful?
Similar news you may like