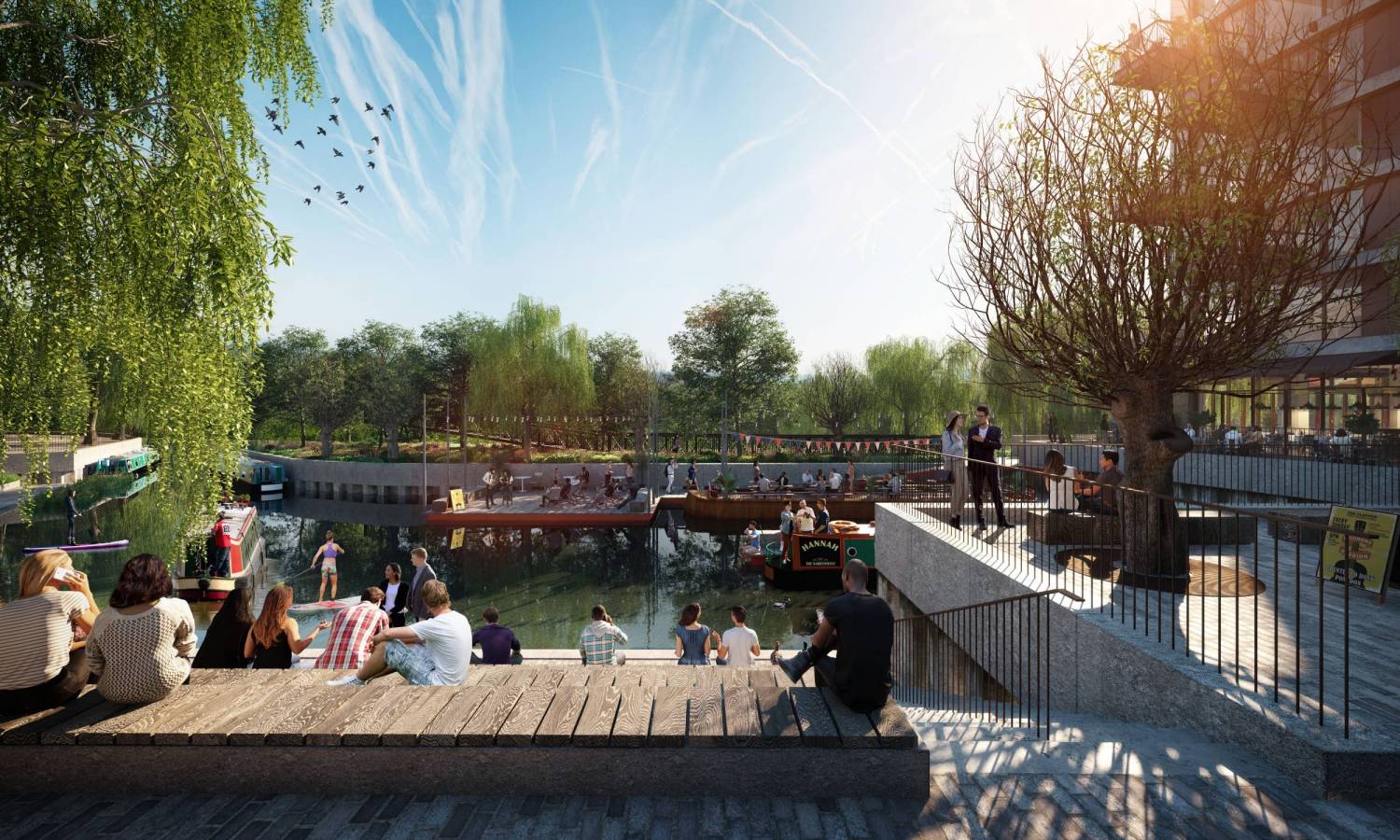 Attractive buying spots to watch out in 2021
London regeneration zones with upcoming brand new homes and transport upgrades
Regeneration projects in London may seem to be a fait accompli however these multi-million programs require cash to be finished just right.
Some of the key London locations experienced troubles due to the covid pandemic. Funding plans for a Brent Cross Overground station and a pedestrian bridge connecting Rotherhithe and Canary Wharf have been put off by Transport for London, while Croydon council stopped spending at all having a gap of £66m in budget.
Nevertheless, many projects have been running, especially at key riverside locations. These spots provide great value for money and promise its growth due to transport upgrades, social amenities improvement, and new build houses increase.
What's going on? Since 2000 Berkeley Homes has been continuing the development of 5,000 home Royal Arsenal Riverside project with ten more years to go.
One-bedroom apartments, located in the former carriage factory, are available starting at just over £477k. But in terms of the Help to Buy program one can invest in one-bedroom flats in Navigator Wharf, which are on sale for £507,500.
Greenwich Council and Woolwich Works are collaborating on some arts-led reconstruction, a new creative quarter in modernised heritage buildings by the river, where theatres, bars, and studios can be found. In addition, Crossrail is due to appear in Woolwich next year, making available 21-minute trips to Bond Street.
What to consider? The regeneration program of the covered markets around Spray Street is suspended due to its acquired Grade II-listed status.
St Modwen and Notting Hill Genesis who are the developers of the new £400m planning application with a Picturehouse cinema, restaurants, shops, and 801 homes are watching if their project will be accepted. 23-year-old Mercedes Ola has been saving up two years for a deposit for her first home. In October 2020 she moved into her £540,000 flat in the Trinity Walk development (prices from £355k).
She said: "Finding a location where I would be able to walk and explore in my spare time was important." The stamp duty holiday helped Mercedes to save about £10k. And she only had to provide a deposit of 5% thanks to the Help to Buy scheme.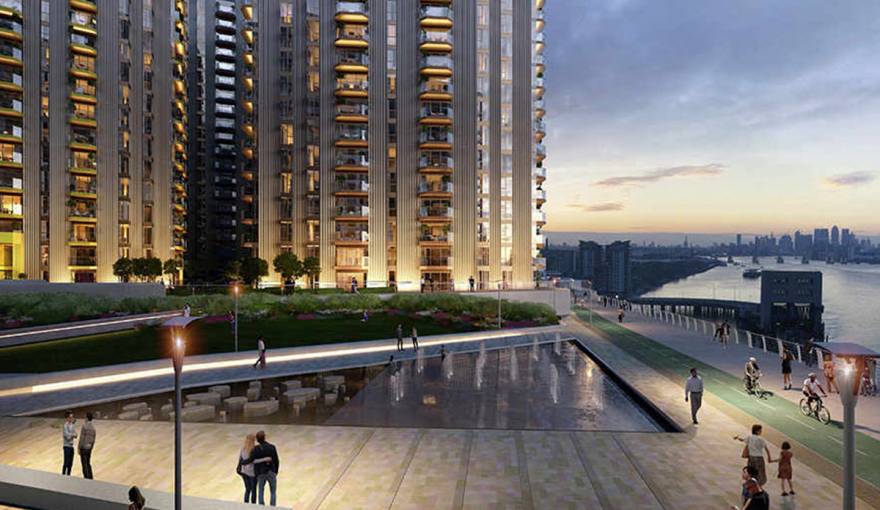 Address: No.1 Street, London SE18 6FB – Woolwich
What's going on? This Zone 4 hotspot offers thousands of new homes being built along riversides and canals.
The Brentford Project consists of almost 1,000 homes beside the River Brent including the development of an arts centre, cinema, and recreational centre. One-bedroom apartments are starting at £445k.
In 2012 award-winning Brentford Lock West project (brentfordlockwest.co.uk) saw its start. It will offer 700+ new homes, shops, offices, and a canal bridge. The final stage is set to begin in 2021. Priya Black from Knight Frank says: "Investment from on-trend tenants such as Rye by the Water and the Duke of London at The Brentford Project has played an important role in bringing the development to life, running car shows, supper clubs and outdoor screenings."
What to consider? Despite some doubts from the Hounslow council, in September 2020 Housing Secretary Robert Jenrick approved L&Q's plan on replacing a car dealership near Kew Gardens with an 18-storey tower. The building will provide 400+ new homes with half of which will be modestly priced.
A new cycleway by TfL is set to be finished in 2022 connecting Brentford to West Kensington.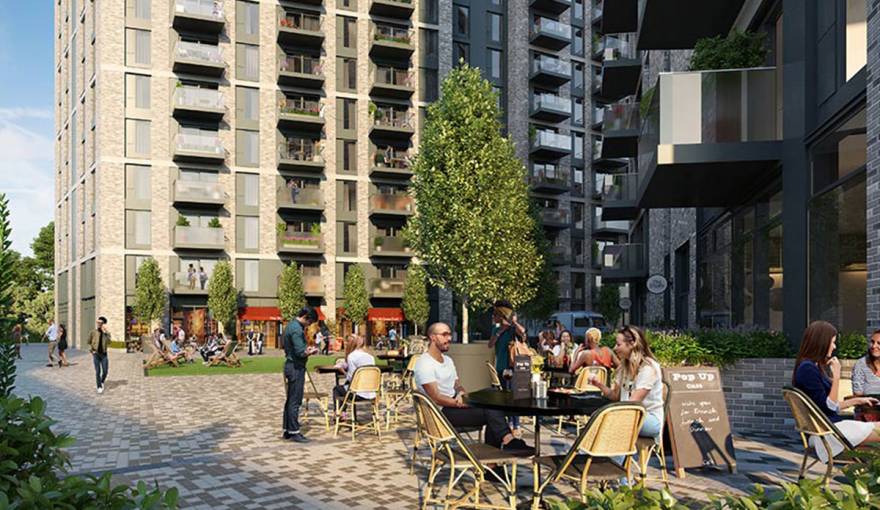 Address: Capital Interchange Way, Brentford, London TW8 – Brentford
West Ham
What's going on? Located east of the River Lea, West Ham is becoming a regeneration hotspot.
In summer 2020 work began on a £1b+ regeneration named TwelveTrees Park. It will provide around 4 thousand new homes, shops, and recreational facilities as well as studios for creatives. One-bedroom apartments start at £527,500 while two-bedroom flats are priced from £730k. Barratt London has been occupied by repurposing West Ham's former football ground as Upton Gardens (a development of 842 new homes around a central park). First residents moved in in 2017 after the demolition of the stadium in 2016.
Upton Gardens development is set to be finished at the end of 2022. One-bedroom apartments start at £365k and two-bedroom flats are priced from £455k.
What to consider? Planning permission has been granted for 2,800 new homes on the banks of Bow Creek, between West Ham and Poplar. A school, park, offices, and new bridges improving access to Canning Town station are also expected there.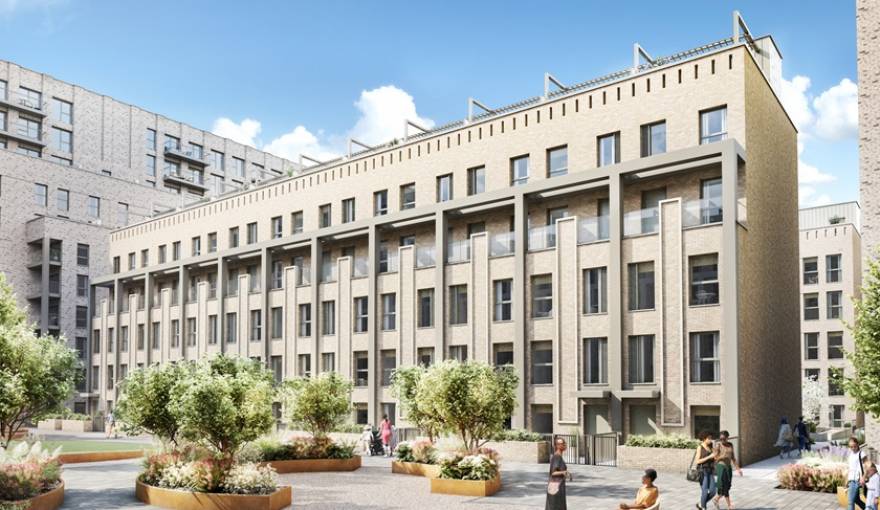 Upton Gardens
Address: 1 Academy House, Thunderer Street, Upton Park, London, E13 9DP – Upton Park
Was this article helpful?
Similar news you may like