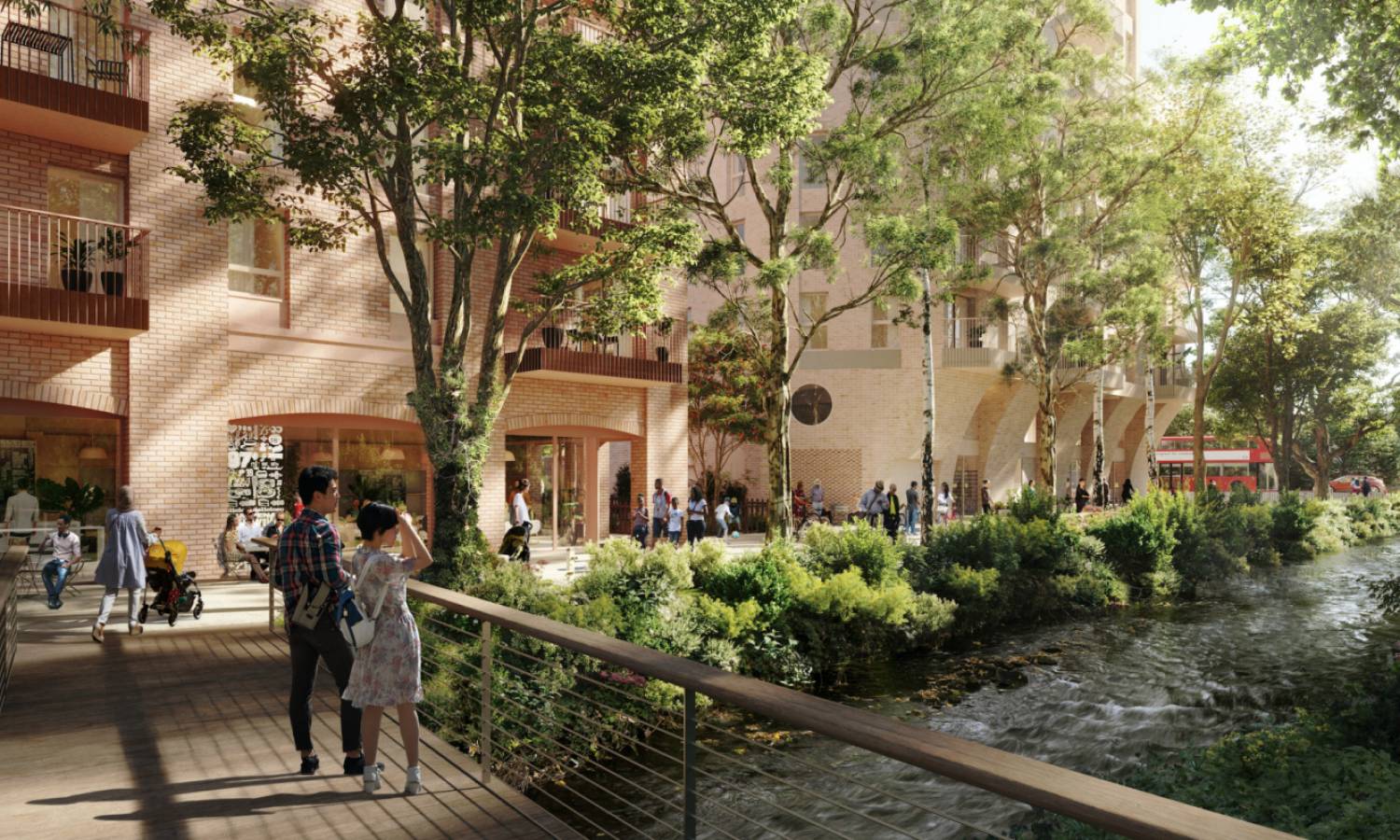 Hadley's redevelopment scheme at Station Road
Hadley Property Group acquired a derelict site in Colliers Wood in late 2019 and has submitted plans to redevelop it into a residential-led mixed-use scheme. The developer aims to turn this South-West London site at Station Road into 116 new homes, of which 40% claimed to be affordable. Hadley also plans to provide riverside seating at Wandle Trail and prioritise sustainability in their development.
The developer also plans to deliver a sustainable community hub Cycle42. The hub would provide solutions for cycling, up-cycling, and recycling for the communities and the environment. Partnered with Brompton Bike Hire and Clarion Housing, Hadley's Cycle42 would additionally offer a twice-weekly foodbank and a chance to hire a Brompton bike for 3 months out of charge.
The new development would deliver a bike café, co-working facilities, and community space. New public infrastructure with outdoor play areas for kids and a new River Wandle pedestrian bridge boosting connectivity for local residents are also expected. Hadley's proposals also include delivering access to the river for walking and cycling linking to the London's Cycle Superhighway 7 and the Wandle Trail.
Hadley's CEO Andy Portlock said that the local rich history had a significant impact on the buildings' architecture. They had collected more than 800 responses from locals and highlighted the increasing need for greenery and outdoor space following the pandemic.
He added that in addition to the «on-site benefits», which included a new pedestrian bridge and riverside landscaping, the currently offered favoured sustainable active travel initiatives would become one of the prime focuses of the completed development.
Was this article helpful?
Similar news you may like