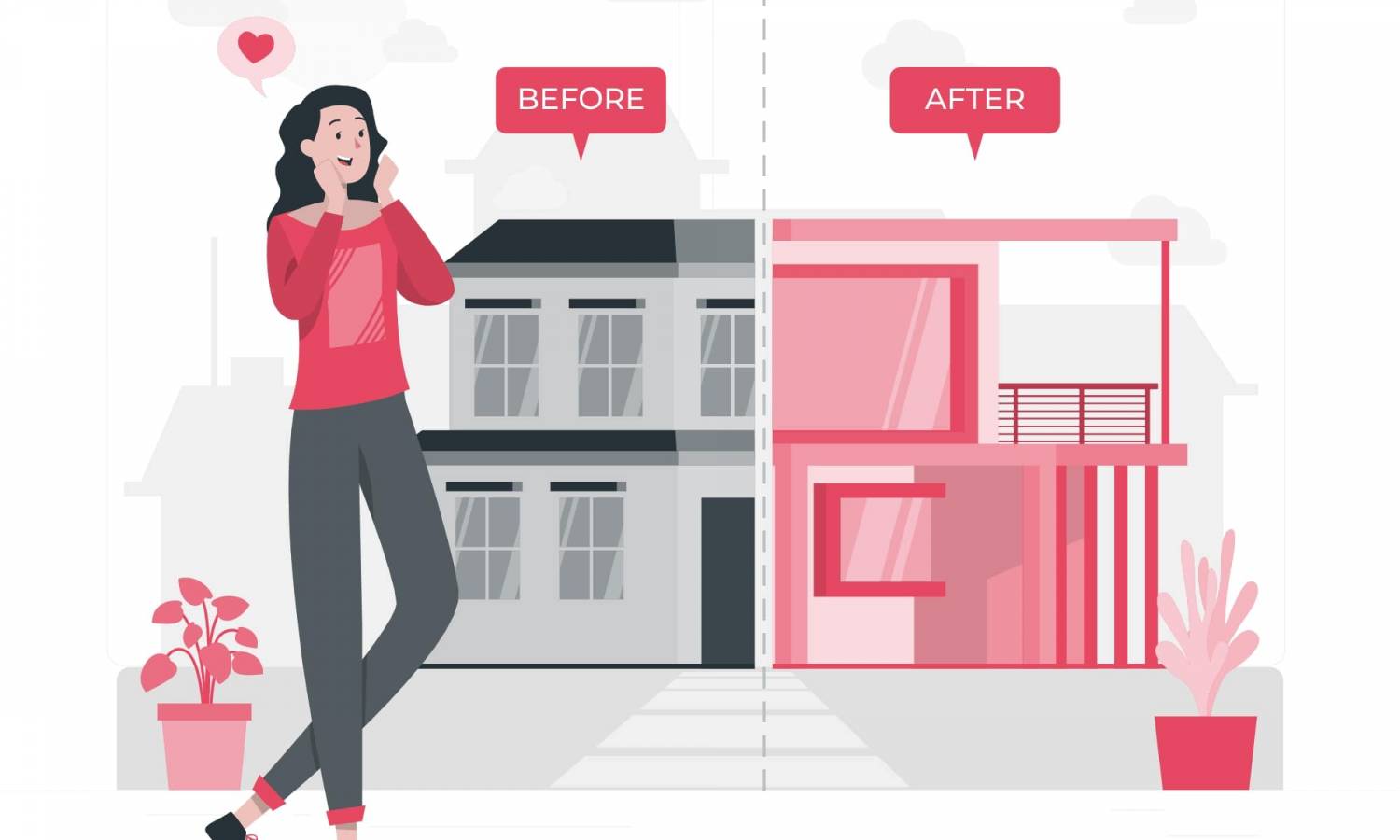 How to: creating added value to your home
Homeowners always look forward to creating added value to their properties when it comes to selling. Industry experts shared some insights on how to increase the value of your home.
ScS and We Buy Any House together advice on how to add up to £15k onto rooms from a kitchen to a bedroom. Whether it is a simple renovation of the doors or the addition of a luxury en-suite, with the insights below you can boost the value of your property by up to £130k.
Kitchen
Incorporate a kitchen island - an added value of up to £15k
Consider adding an island to the kitchen as it is a smart solution for both boosting functionality and increasing value due to aesthetics. Bruna Pani of We Buy Any House says that Islands are rather beneficial since they provide extra seating and storage areas. This affordable contemporary solution benefits both functionality and aesthetics.
Changing kitchen floors - an added value of up to £5k
New kitchen floors can make the whole kitchen look fresh and new. They also provide potential buyers with the insurance of durability. Bruna Pani says that replacing kitchen floors can refresh the room's look and create a clean and cosy finish. Affordable modern porcelain tiles are waterproof, durable, and can benefit sellers significantly.
Living room
New radiators - an added value of up to £10k
Comfortable home temperature is vital for cosy living. Replacing your radiators and checking the heating system is another smart step in boosting the asking price of your property. Bruna Pani suggests upgrading to stylish charcoal coloured radiators as they emit the most heat and keep a nice and cosy temperature.
Renovating interior doors - an added value of up to £7,5k
New door solutions can create a stylish look to your property and boost its appearance together with its asking price. Bruna says that sliding doors in your living room are advantageous in terms of functionality, flexibility, and adding open space and flow throughout the property.
Bedroom
Implementing an en-suite - added value of up to £10k
Adding an en-suite can be a demanding project indeed, but it can create an added value of 5% since they are required for many buyers. Bruna says that an en-suite project can around £3k, but it is a great value for money as it brings functionality, accessibility and luxury elements to the property.
Add a walk-in wardrobe - an added value of up to £7,5k
Walk-in wardrobes are appealing and in high demand among homeowners and buyers.
Bruna Pani suggests making space for a walk-in wardrobe in spacious bedrooms. They can be pricy, but provide great accessibility to the clothes and create a lavish feel to your bedroom, especially if you implement big mirrors and ambient lighting.
Bathroom
Install underfloor heating - an added value of up to £10k
Underfloor heating is advantageous in terms of efficiency, space, and luxury impression. Bruna says that such heating can cost around £1,250 and make a bathroom cost-efficient and give an impression of high-quality.
Renovating the bathtub - an added value of up to £5k
Bathtubs had to be replaced from time to time due to general wear. A new top-notch spa-inspired bathtub can remarkably boost the value of the property.
Amy Forster of ScS says that it can be challenging to identify the areas of the property that are best to invest in. However, their insights show that even small changes like renovated doors and radiators can make a big difference and benefit potential buyers and sellers.
Selling your property can be a clever step for multiple reasons when it is well-thought-out and done just right. With the abovementioned insights, you can benefit more from selling your property and start looking for new homes.
Was this article helpful?
Similar news you may like