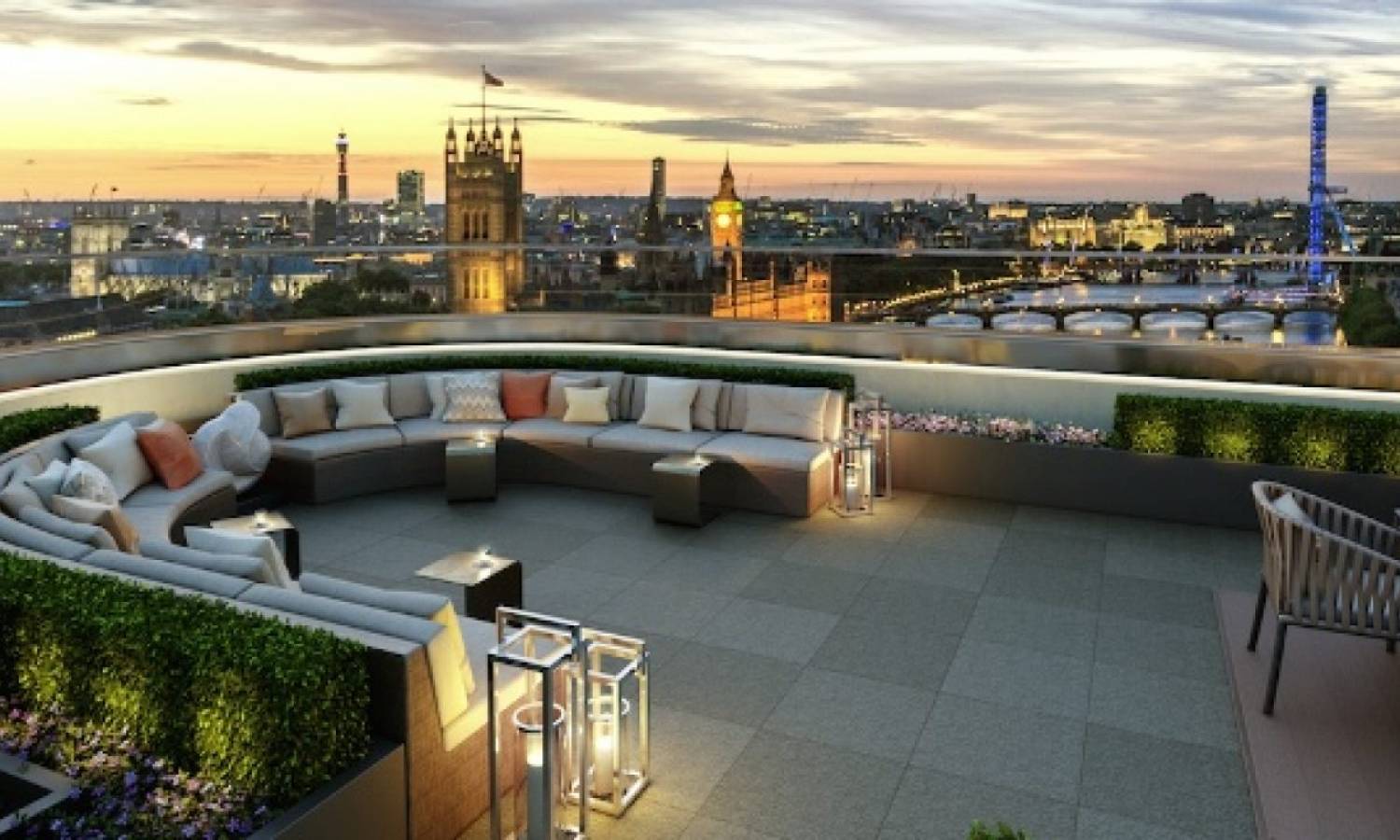 London's best homes with mesmerising views
Bankside, located on the south bank of the River Thames overlooking the Tate Modern, is increasingly being built up with sophisticated new developments and is becoming a great place to buy a home of dreams.
Due to the pandemic, new builders must now remember it is highly important for Londoners to purchase an apartment with a spacious interior, which implies a comfortable work area, and an external space with mesmerising landscapes.
Close to the Tate Modern, Triptych Bankside was design by London-based architects Squire & Partners lead the way.
The development features 169 homes with a private balcony in three wave-fronted blocks of 9, 16 and 18 floors. The £ 400 million plan will include a garden, private lounges, a gym, games room, and cinema.
There will be offices, separate cafés and shops, and a cultural establishment, all within a 1 stone's throw to the City.
Completion by 2022.
Managing director of developer JTRE London, Juraj Marko, said: "The early interest has been great, 18 apartments sold immediately. This demonstrates the appetite that buyers have for the area and a scheme that can provide great design, all in a prime location."
The work on the 50-storey One Blackfriars residential tower in the south of Blackfriars Bridge has just finished.
The construction of the £2.5 billion Bankside Yards is still in progress. It will comprise a 49-storey tower with 240 houses and an office building. Bankside Yards will connect Bankside and Southbank, creating exciting new views.
During the second phase of the Native Land development project will be added more residential units, a hotel and a staircase leading to the waterfront, which will take you along the Thames all the way from London Eye to Tate Modern.
The perfect area
These homes are especially suitable for workers from the City and Waterloo, retirees who want to enjoy bright lights of London, or proud foreign parents who want to get a decent property for their children studying in the capital.
The average price varies from £1,100 to £1,600 per square, or over £2,000 overlooking the river.
Excellent transport accessibility to Blackfriars, Southwark and Waterloo stations, Bankside is not the only advantage. Bankside has an unbelievable cultural value, as the post-war revival of the former industrial Bankside was mostly driven by art. A modern reconstruction of the original Globe opened in 1997. The Tate Modern opened 3 years later in a former power plant and one of the most important galleries in the world. Now it has been expanded with a 213-foot pyramid-shaped tower, trendy bars and cafes
It is also worth noting, that in 2004, the former confectionery was transformed into a 180-seat off-West End the Menier Chocolate Factory theatre.

Where to buy next to the river
South Quay Plaza at Canary Wharfis a 722-foot tower in a group of new buildings including 1,200 homes. It comprises a 2-acre garden, residents' lounge, bar and terrace, pool and gym, business room, cinema and separate dining room.
Prices start at at £ 899,950 for a one-bedroom apartment to £2.16 million for a three-bedroom apartment on the 64th floor. Co-owned apartments start at £108,750 at 25 percent.
Southbank Place by Squire & Partners and GRID Architects, is a £1 billion regeneration of Shell Center building, including 860 homes in 8 buildings with Jubilee Gardens views.
One Casson Square will be completed by 2023 and become the tallest building (417 feet high). It will feature a health club and pool for residents, shops and restaurants.
For a three-bedroom apartment prices start at £3.8 million in One Casson Square or £ 2.3 million for a two-bedroom condo in 30 Casson Square.
Wood Wharf, designed by architects Herzog & de Meuron and Stanton Williams, will become Central London's largest development and extend to 3,500 new homes, a quarter of them will be affordable. The new complex will include high quality commercial offices, premium shops and restaurants, a school, a 40,000 sq. ft. premium health club, and exquisite open spaces, including a secluded "oasis in the city" on the 13th floor.
Studios at 10 Park Drive varies from £635,000 to £2.5 million for a three-bedroom apartment. One-bedroom apartments start at £840,000, and three-bedroom apartments start at £3.9 million.
Was this article helpful?
Similar news you may like