Property prices and rents might soar nearby Nine Elms and Battersea Power Station
Property experts expect house prices and rents to rocket in areas around Nine Elms and Battersea Power Station over the next 5 years.
Overview
Real estate specialists at JLL expect house prices to increase by 25% and rents by 14% in the area.
Experts also predict the central factors for the rocketing property prices and rents in Nine Elms and Battersea Power Station. A new shopping centre and a 14-acre linear park, efficient location and the Northern Line extension will drive the prices in the area.
On 20 September, the Northern line extension opened to Londoners. This £1.1bn 3km line is the first extension to London Underground since 1999. Passengers can now efficiently travel from Kennington to Battersea Power Station.
This extension will boost the redevelopment of Nine Elms, where thousands of new jobs have been created and new homes built.
Moreover, specialists say that the growth rate will outperform other London areas that benefitted from a tube or train line extension too.
Statistical forecasts
JLL expects prices for houses in Nine Elms and nearby to increase by 3% by the end of 2021. The growth rate will gather momentum next year with a 4.5% increase and 5.5% in 2023.
The prices for rental flats in Nine Elms and around will rise too: from a 1% increase in 2021 to 2.5% in 2022 and 3.5% in 2023 and 2024.
According to data by JLL, current rents are down by 10% to 15% on average compared to the pre-pandemic levels. There are two main reasons for this trend:
People moving away from Central London flats during the pandemic.
A low number of international professionals and students.
What do other experts say?
Data by Savills supports the forecast for rocketing prices for property in Nine Elms and Battersea Power Plan Station. Specialists expect the growth rate there to be more vivid than in Woolwich following the Docklands Light Railway (DLR) extension.
Lawrence Bowles of Savills highlights one of the key differences between the two areas – the level of connectivity in Nine Elms.
Woolwich already had decent infrastructure even before the DLR extension, while the old rail station in Nine Elms was shut down in the 1960s. Bowles explains that they usually see faster property prices growth in the areas with major rather than gradual infrastructure improvements.
Nine Elms
There are different opinions on the redevelopment of Nine Elms in South-West London. The neighbouring Battersea Power Station is already well-established. The careful restoration delivered new homes and offices, restaurants and sports facilities in a favourable and legendary location. Life there is already vivid with lots of residents living there.
By contrast, Nine Elms seems more like a vast building site. In the past, people were concerned about the lack of a comprehensive master plan and an oversupply of high-priced properties.
However, the perspectives are positive. Developers led by R&F hope that the upcoming 14-acre linear park, new shopping centre and a network of cycling and walking pathways with greenery will help to overturn the sceptics.
Nick Whitten at JLL thinks of Nine Elms as a potential «archetype of the 15-minute city concept» where locals have all they need within 15-minute walking or cycling tours.
Whitten highlights the changing priorities of people because of the pandemic towards vivid, social and friendly communities for living. «Placemaking» becomes more important in residential developments as the significance of the location fades.
Property in Nine Elms
There will be 20,000 new homes in Nine Elms once it is finished. Its key architectural masterpiece is the glass swimming pool between apartment blocks 114 ft (35m) in the air.
The new 53-storey No.8 building might take over the crown – it is the first of 12 buildings in a supreme One Thames City development close to Vauxhall.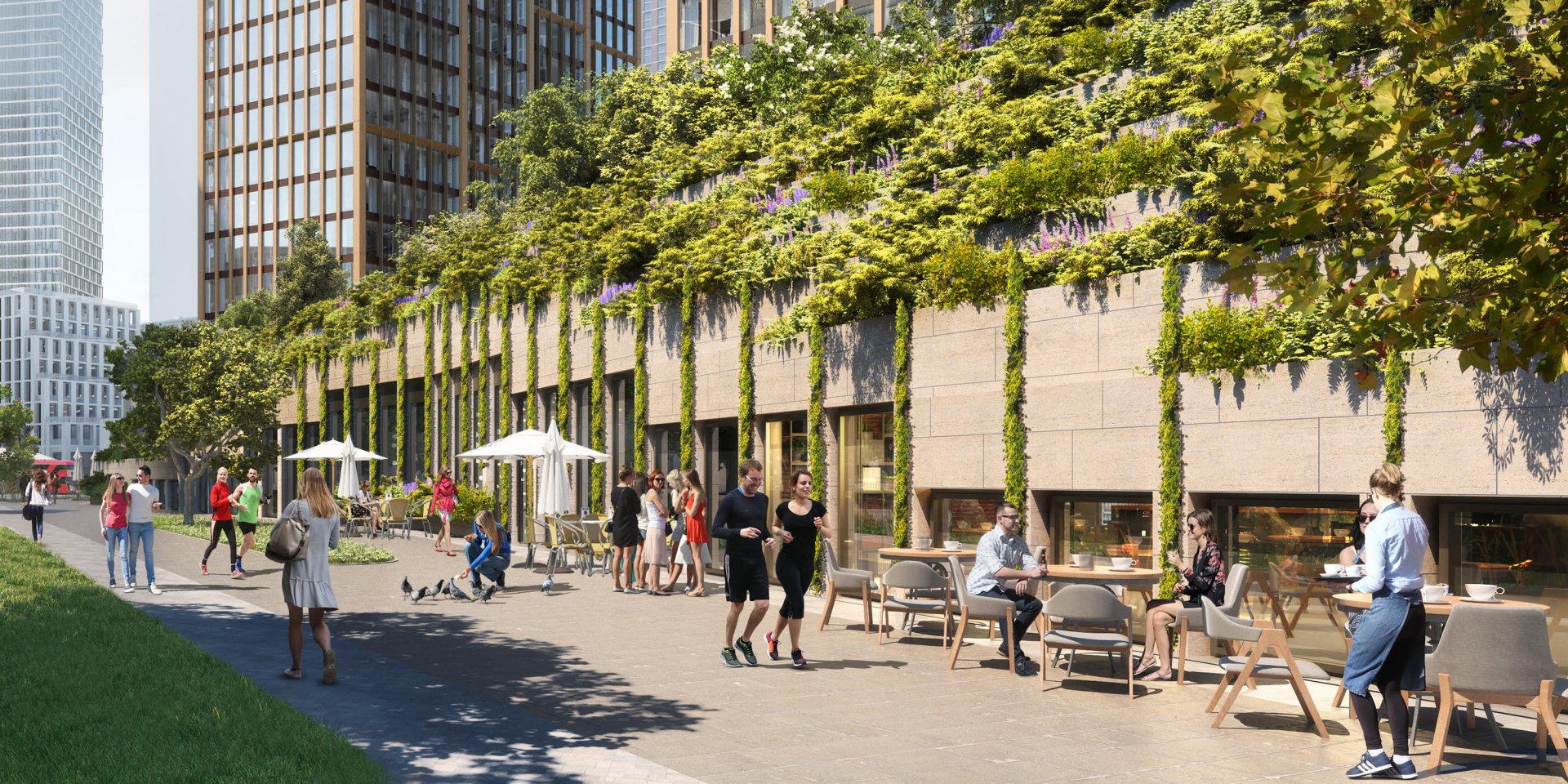 There will be 1,400 new homes available at the development, 298 being in No. 8. Among various amenities, residents enjoy a well-being suite and sky lounge and have fun in a karaoke room.
Prices start from £1.01m for a 1-bedroom flat at No. 8 One Thames City.
Property in Battersea Power Station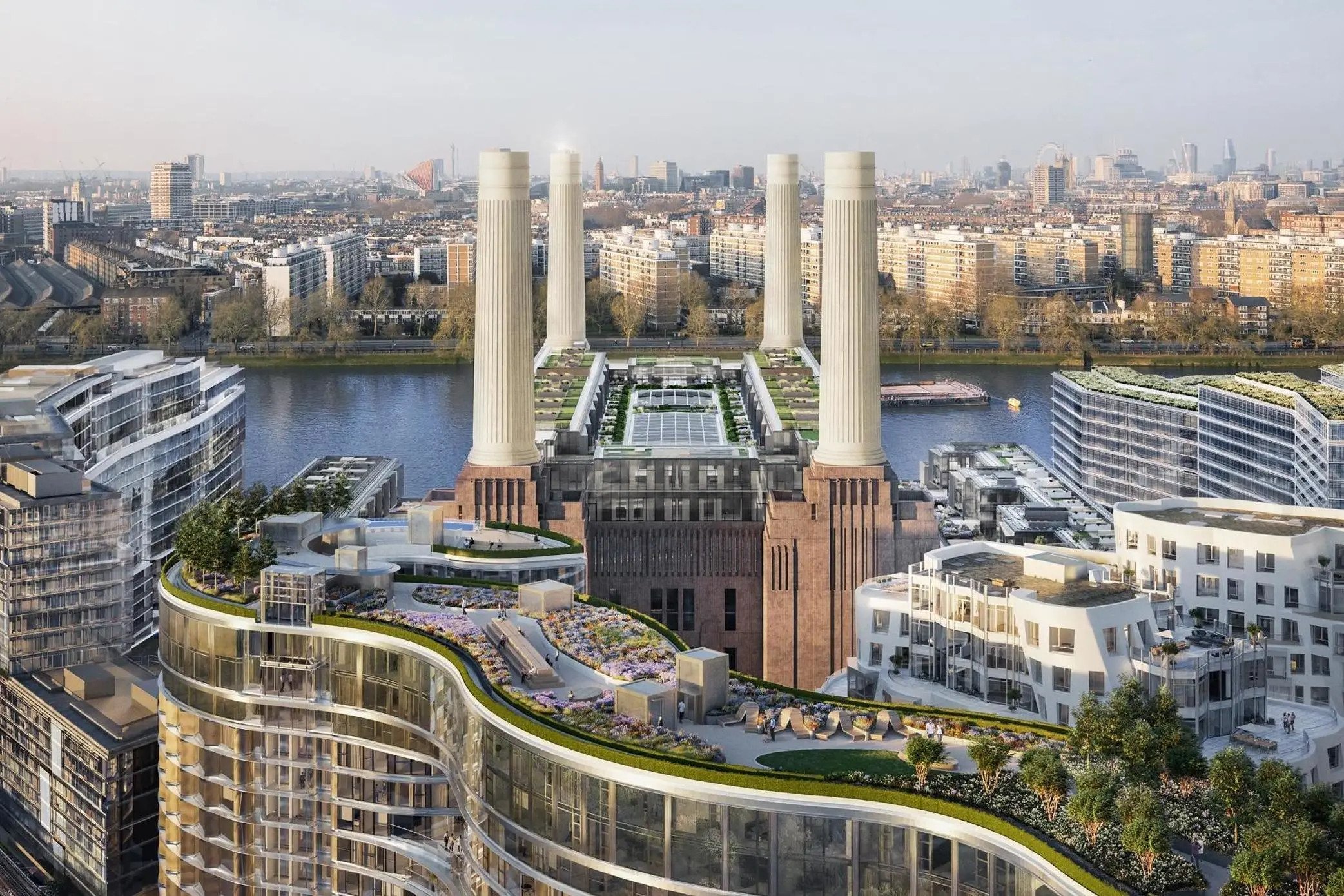 Prices start from £610k for a studio apartment and £865k for a 1-bedroom flat in Battersea Power Station. Life is already thriving here, and locals enjoy a packed events calendar.
Was this article helpful?
Similar news you may like