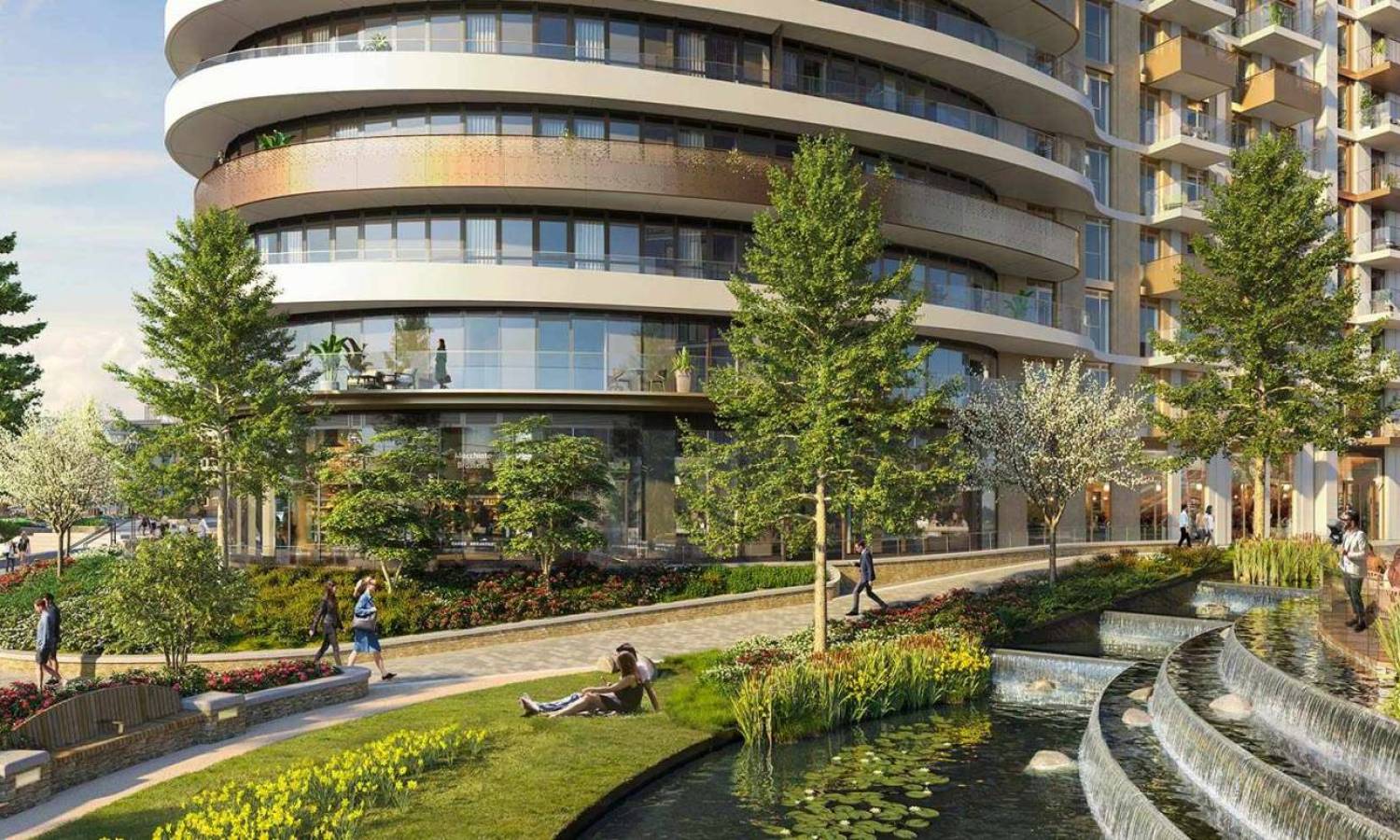 Top 10 New Builds Available In July 2023
1newhomes has appointed the most attractive and brand-new build homes in London since July, based on location, number of bedrooms, and rising demand. Now your turn to pick your favourite.
The Final Place Goes To The Belvedere
Here comes Belvedere Gardens, a remarkable architectural marvel that embodies a rich heritage, opulent magnificence, and groundbreaking ingenuity. As one of London's most highly anticipated new structures, it has finally commenced its functioning.
The grandeur begins as you enter the double-height lobby, where a warm and inviting ambience greets you. Beyond, you will explore a haven of generosity, including the resident's lounge, a sophisticated bar, an outside terrace, and the exclusive health centre and spa of Belvedere Gardens.
With awe-inspiring views that have been safeguarded for their national significance, the timeless elegance of this exquisite edifice is captivating.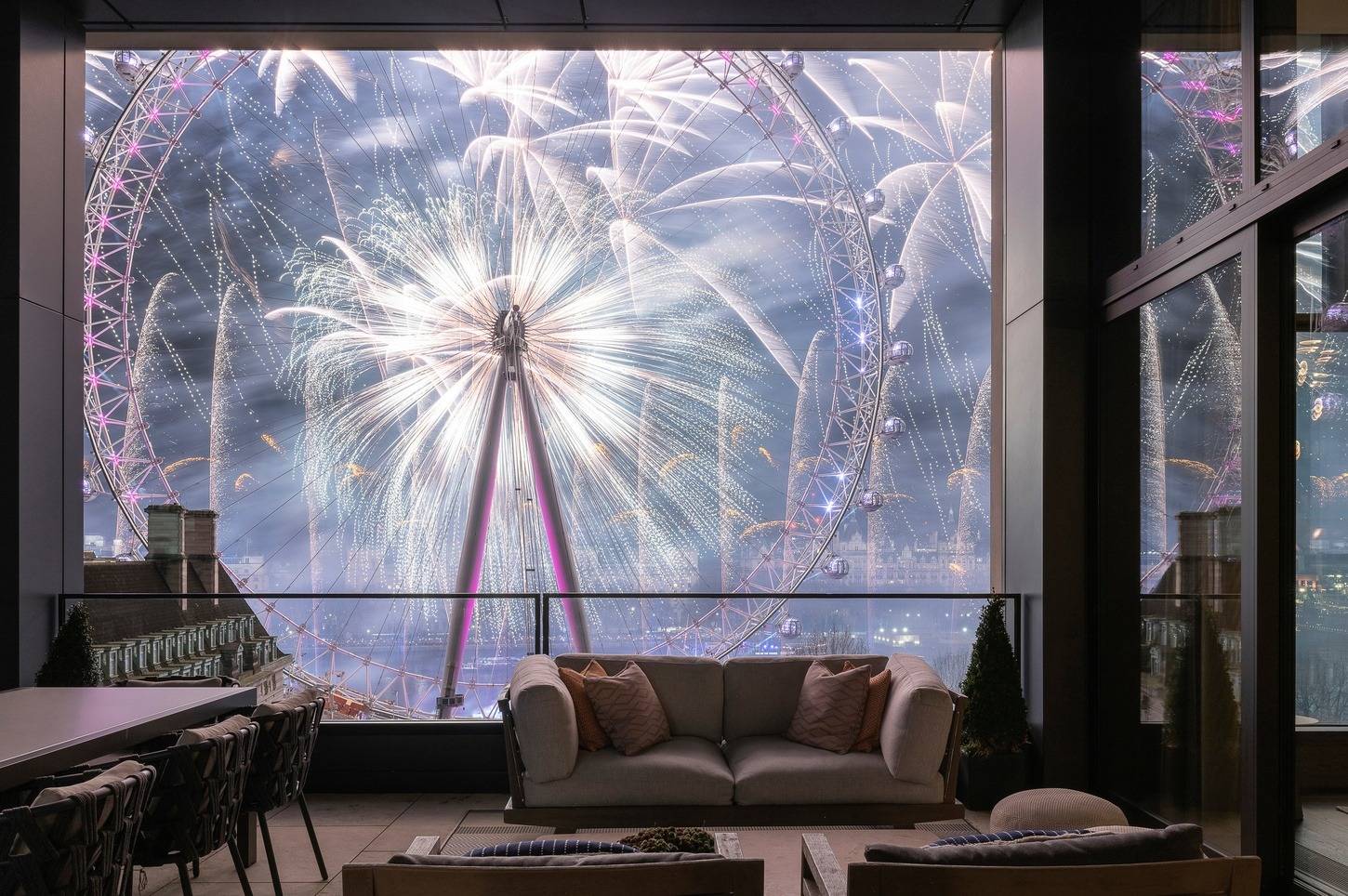 Prepare to immerse yourself in a celebration of sumptuous textures, intricate luxury, and contemporary design. The classical proportions, sun-drenched rooms, and generous spaces beckon you to embrace their splendour. Here, you will have a vantage point to behold quintessential London, extending as far as the eye can see.
Moreover, this extraordinary residence offers an array of amenities to complement the breathtaking views and luxurious interior decor. From a well-appointed health club and attentive concierge service to appealing social areas, a state-of-the-art gym, a chill-out zone, and other wealthy developments, Belvedere Gardens is poised to exceed your every expectation.
The Ninth Position In Our List Is Occupied By Audley Fairmile
Discover the ideal retirement home option in this exceptional state-of-the-art development. Each detail and feature within an Audley Fairmile flat has been meticulously crafted to exude beauty, bring ultimate convenience, and create a secure and tranquil environment. This estate displays high-quality life, prioritizing your safety above all else.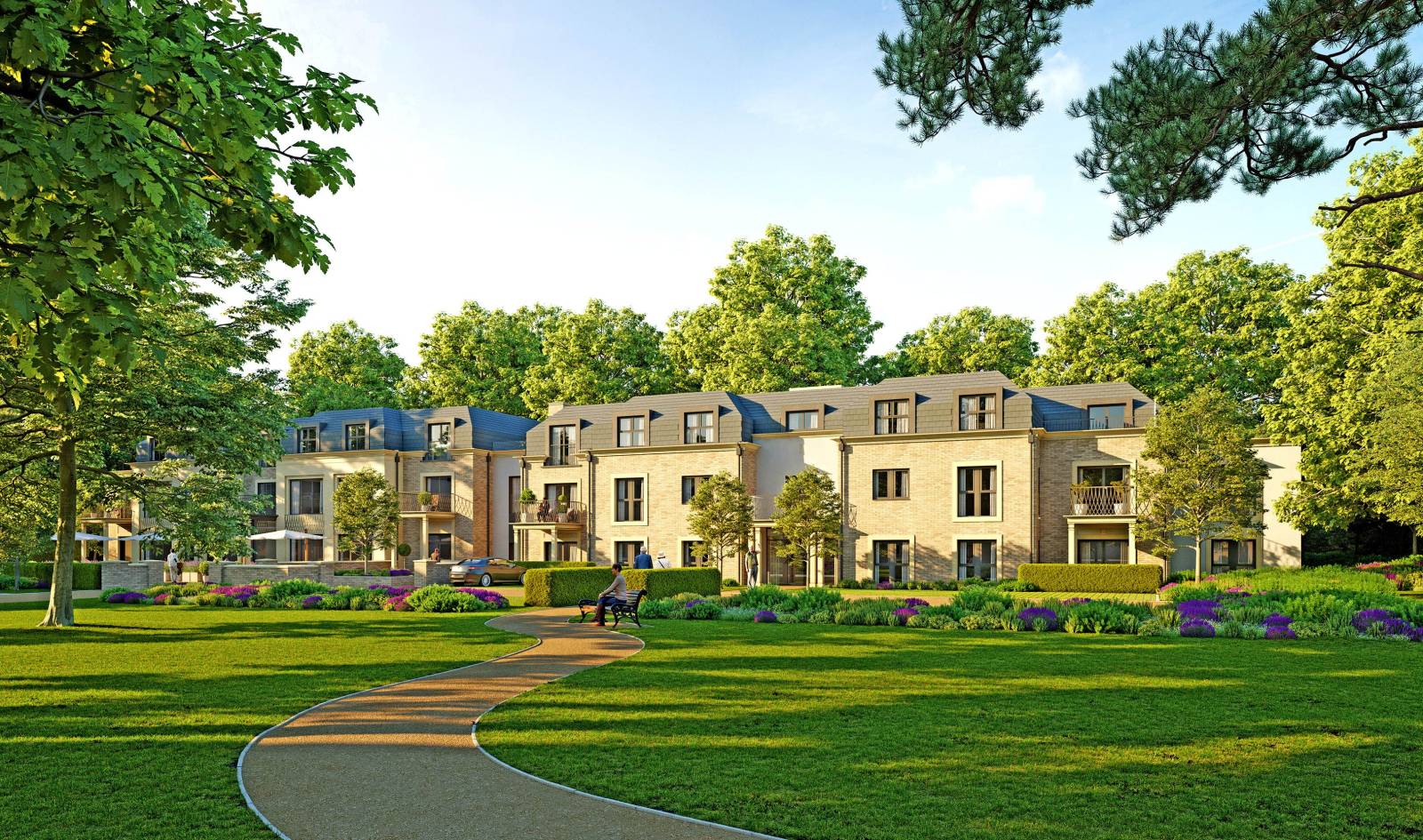 Regarding safety, we have incorporated various measures to ensure your peace of mind. An emergency call system, an intruder alarm with a convenient keypad, a colour-video door intercom system, and other advanced safety precautions are all in place.
In addition to the impeccable security provisions, Audley Fairmile presents an array of amenities that contribute to an enriched lifestyle. A well-equipped health club, serene chill-out zones, a charming park, and a vibrant social sections are all part of the experience.
The Eighth Is For Hegaxon Apartments
Nestled in the highly sought-after submarket of Covent Garden, this condo boasts an exceptional location. Positioned just a short stroll away from Covent Garden, Holborn, and Tottenham Court Road underground stations, it is set to benefit even further from the forthcoming Elizabeth Line.
With superb transport connections at its doorstep, the house offers unrivalled convenience. Covent Garden Station (Piccadilly Line) and Tottenham Court Road station (Central, Northern, and Elizabeth Lines) can be reached within a five-minute walk, while Holborn Station (Piccadilly and Central Lines) is a mere two minutes away.
This remarkable opportunity is suited for both owner-occupiers and private investors. Presently, one- and two-bedroom builds are available, providing an enticing range of options. Whether you seek a dwelling to call your own or a sound investment, this equity presents a compelling choice.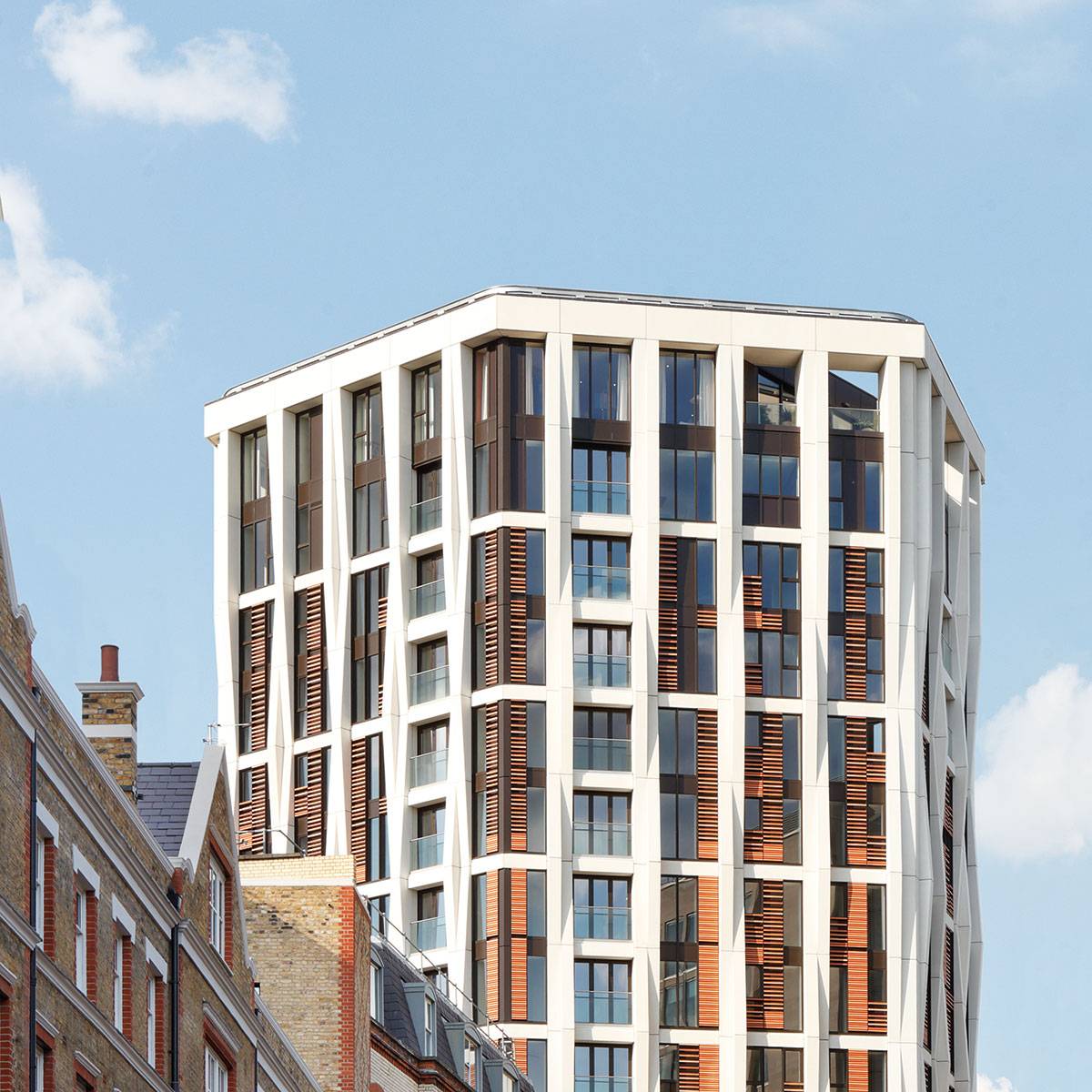 We Have Put Pinks Mews Further
Located discreetly behind a private lane, Pinks Mews unveils itself as a hidden gem within the heart of Holborn, an esteemed and historically significant neighbourhood in the heart of the capital
Secluded within the confines of this gated enclave are six elegant Victorian buildings, housing a collection of 35 impeccably constructed flats and duplexes that epitomize a rare and distinctive lifestyle.
Inside, each building displays an abundance of space rarely found elsewhere. The generously proportioned rooms boast floor-to-ceiling windows that amplify the sense of grandeur.
Every detail within Pinks Mews has been meticulously crafted to meet the highest standards, showcasing features such as underfloor heating in the bedrooms, comforting cooling throughout, hand-selected marble bathrooms, and fully equipped kitchens adorned with Miele appliances and elegant stone breakfast bars.
Pinks Mews invites you to indulge in luxury and sophistication that exceeds expectations, ensuring a remarkable experience.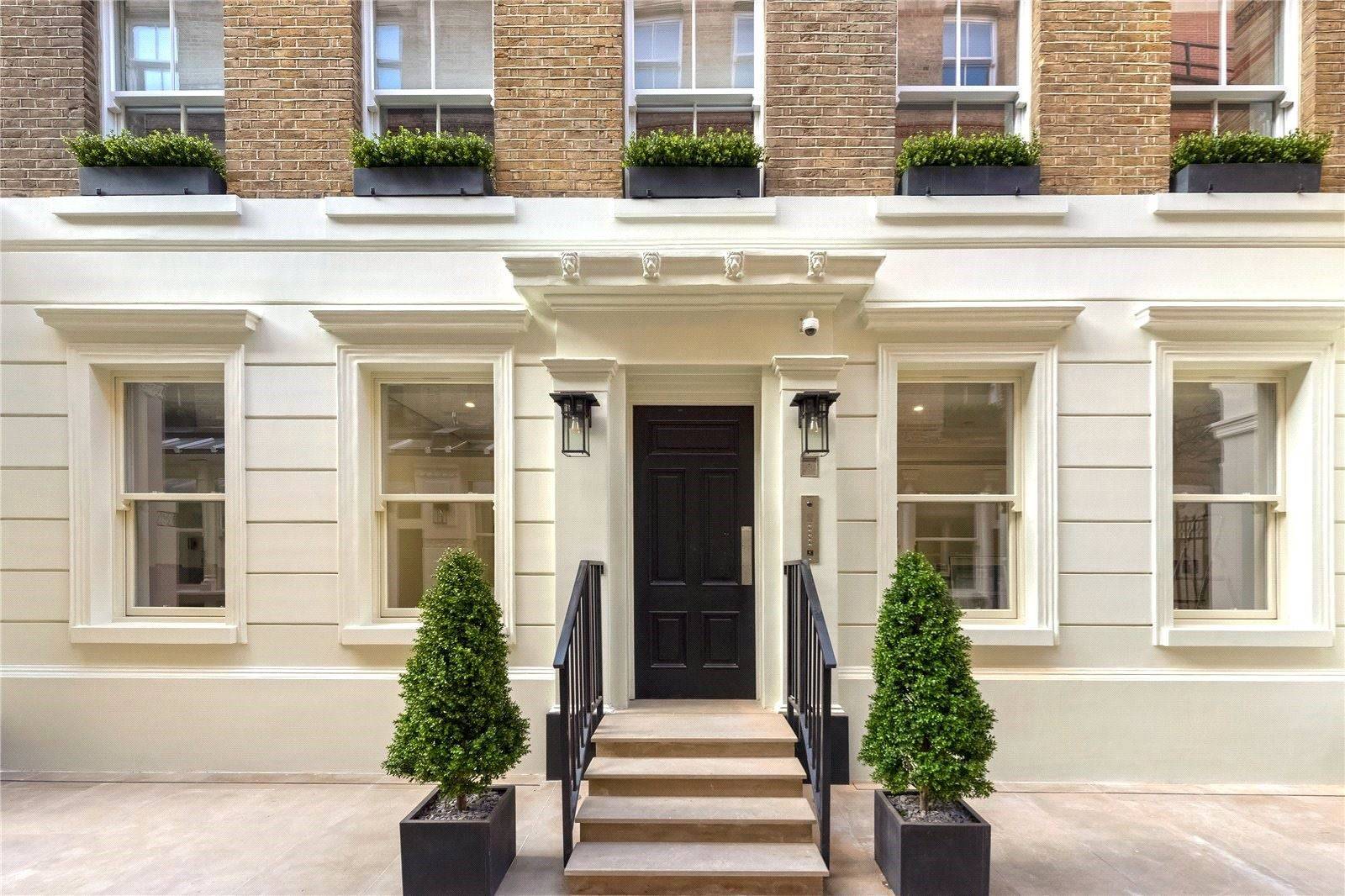 The Sixth Lot is Lower Mill Apartments
Here is the recently opened retirement community nestled in the picturesque land of Ewell, Surrey. Lower Mill Apartments welcomes you to embrace a tranquil and fulfilling being. Situated within the Ewell Village Conservation Area, this community is ideally positioned on Kingston Road, at the junction with Meadow Walk, offering convenient access to Ewell Village High Street and the vibrant amenities of the land.
The venue exudes charm, characterized by the Mill House's historic allure and the Hogsmill River's gentle flowing. Ewell benefits from excellent transport links, with a comprehensive bus service providing easy access to a wide range of local community services.
This condo comprises 53 self-contained, impeccably designed one and two-bedroom estates tailored to grant high-quality assisted living. Delight in the dining experience at our restaurant, unwind in the welcoming Club Room and Snug with a well-stocked bar, stay active in the exercise studio and savour moments of serenity on the communal terrace overlooking the river and beautifully landscaped gardens.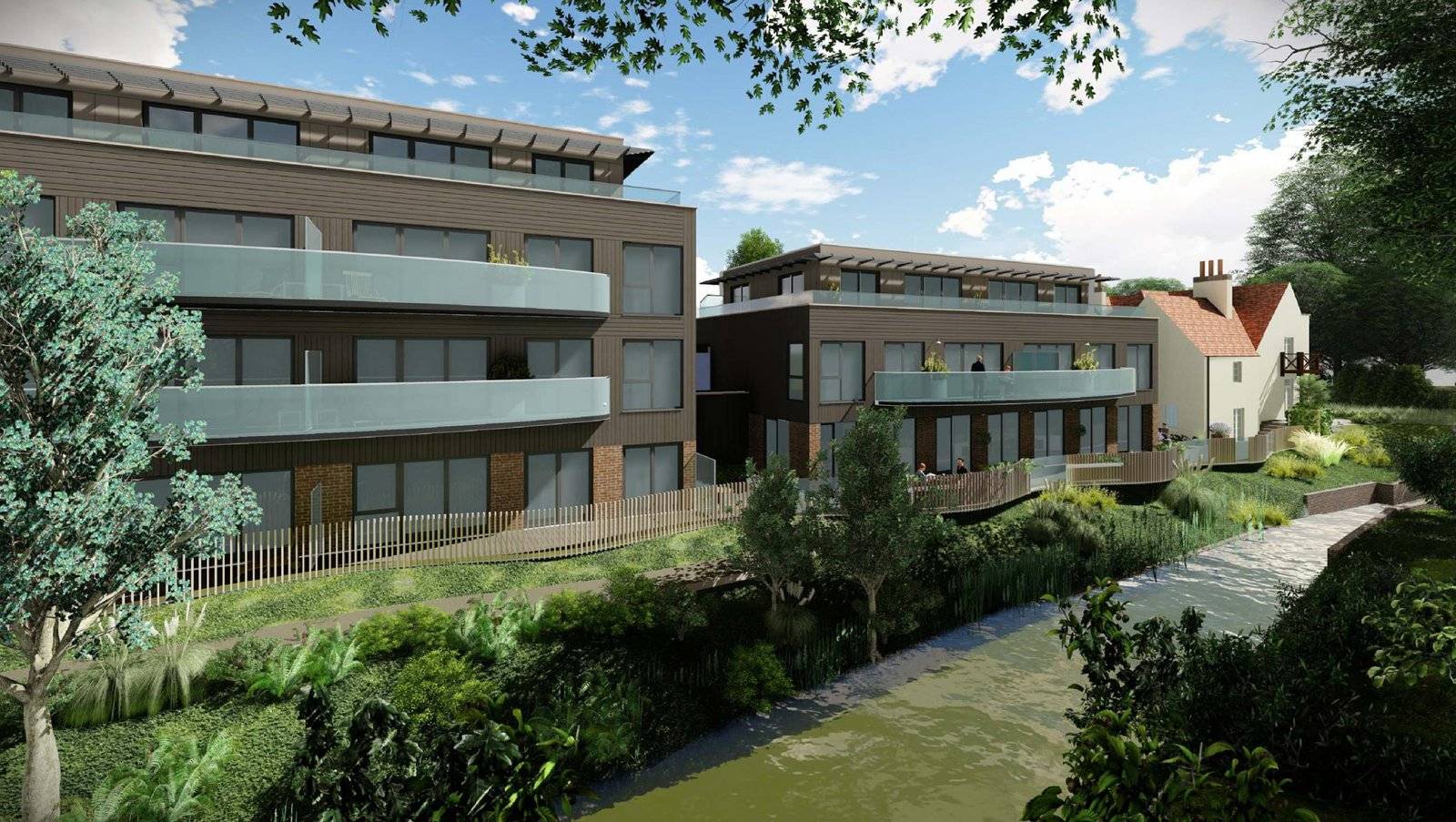 Moreover, our regular events program features hobby groups and many organized activities that foster a friendly and vibrant community spirit.
Lower Mill Apartments attracts you to embark on a rewarding chapter of life where comfort, companionship, and an enriching ambience await.
Bury Street West Closes The Top Five
We are happy to introduce a marvellous assortment of detached and semi-detached houses, consisting of 2, 3 & 4 bedrooms, available for Private Sale. This exceptional condo locates in the London Borough of Enfield, just moments away from local amenities and the Bush Hill Park Overground station, providing a swift 30-minute commute to Liverpool Street.
Crafted by the renowned housebuilder Hill Group UK, this development was recently honoured with the prestigious "Best Suburban Development" award at the esteemed Inside Housing Awards in 2022.
This development site boasts delightful natural surroundings, including a park, a wetland nature reserve, and a bowling club.
Each home within this collection has been developed to exude luxury and elegance. Noteworthy features include:
Bedrooms adorned with high vaulted ceilings;
Solar panels to embrace sustainable living;
Expansive family gardens grant ample space for relaxation and play;
Convenient parking facilities available for every home.
As an added advantage, these homes fall within the catchment areas of some of Enfield's most sought-after academic institutions, including The Raglan School and Bush Hill Park Primary Schools.
The Fourth Position Is For Shenfield Village
Welcome to Santhem Residences Shenfield, an exquisite residential enclave on the outskirts of the breathtaking Essex countryside, a mere one mile from Brentwood. Discover a collection of 55 flats thoughtfully arranged to revolve around stunning facilities and an unparalleled 5-star concierge service.
Within the secure and serene grounds of Shenfield Village, you will find an array of one and two-bedroom apartments and penthouses, all showcasing meticulous craftsmanship and elegance.
The site embodies a warm and beguiling community of like-minded individuals, complemented by an impressive range of amenities. Immerse yourself in the refined ambience of the on-site bar, pamper yourself at the beauty salon, unwind in the cosy coffee lounge, or immerse yourself in a captivating book at the library.
Additionally, a wellness centre and a cinema add to the many exceptional facilities. Every aspect of these accommodations is adorned with tasteful fixtures and fittings, employing the finest quality materials and renowned brands.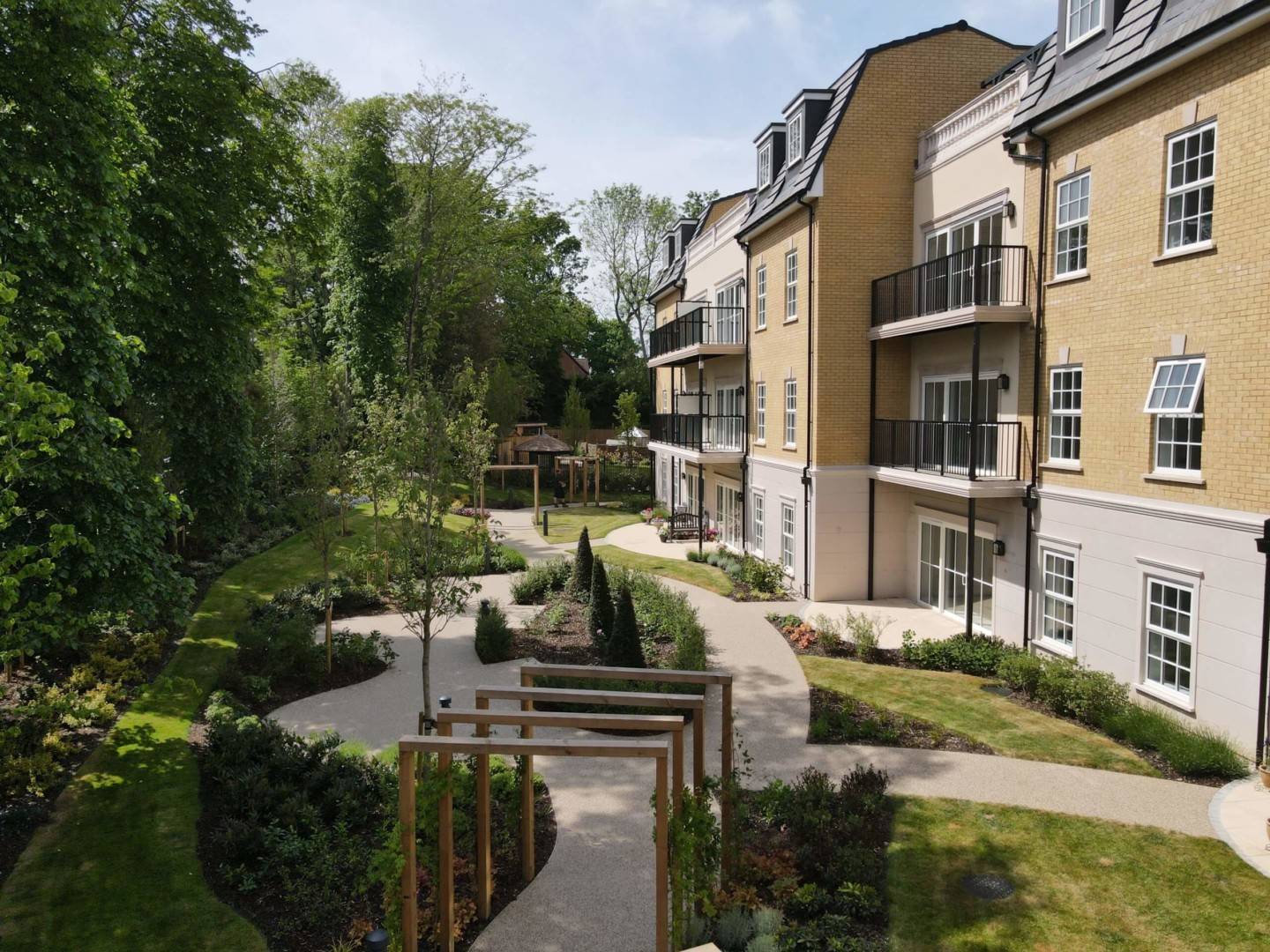 Situated closely to Billericay, Upminster, and Hutton, Shenfield arranges excellent connectivity to the coast and the capital. Take a leisurely 40-minute drive to nearby Leigh-On-Sea and relish in the sea breeze. Alternatively, indulge in world-famous theatres and galleries of London, just a convenient 24-minute train ride away.
Santhem Residences Shenfield encourages you to experience a lifestyle defined by sophistication and convenience.
The Third Lot is Bramshott Place
Step into a realm where idyllic rural settings seamlessly blend with urban elegance, granting multiple choices and the freedom to embrace life to the fullest. Welcome to Bramshott Place, where an enviable location allows for effortless transitions between the tranquillity of the countryside and the vibrancy of city living.
Nestled closely to the South Downs National Park, this remarkable dwelling embraces a palpable sense of space and liberation that captivates all who venture into the district.
At Bramshott Place, a range of charming dwellings awaits you, including 1, 2, and 3-bedroom residences. Each one is designed to perfection, bringing a haven of comfort and style.
Embrace the best of both worlds, where the allure of rural bliss and the conveniences of urban sophistication coexist harmoniously.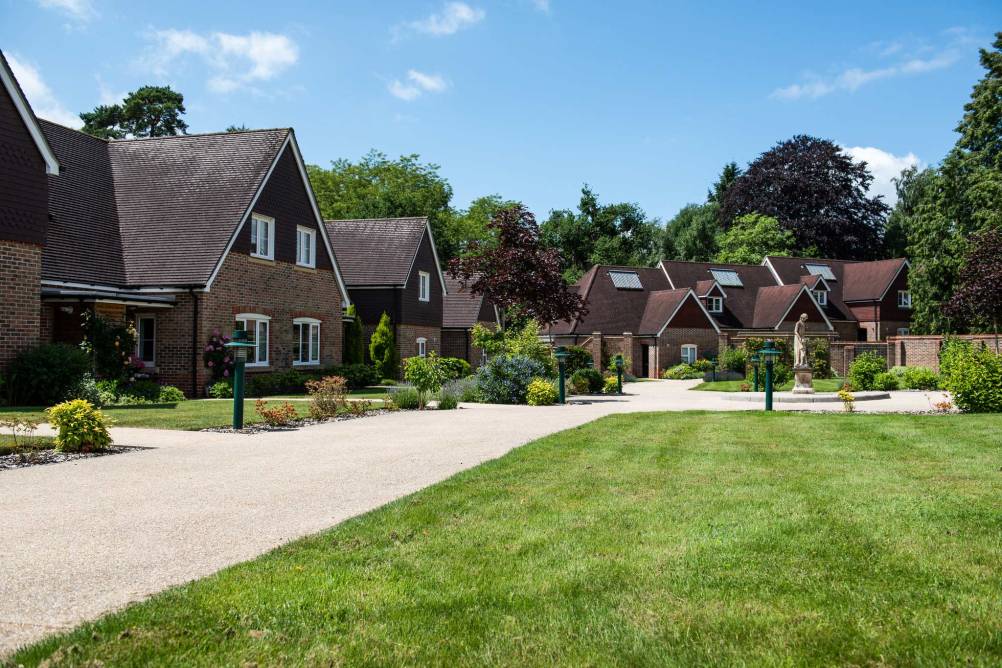 Honourable Second Place Goes To Home10
Nestled approximately 6 miles from the bustling city centre, Leyton in East London has significantly transformed since the iconic 2012 Olympics. It has emerged as a thriving property destination, garnering recognition as the most classy site to live.
Around a 10-minute stroll to the north lies Walthamstow Village, a time-honoured land exuding charm and character. To the south of HOME10, along Francis Road, you will find many treasures.
Indulge your passion for music and vinyl at Dreamhouse Records, immerse yourself in literary delights at Phlox book store, discover exquisite wines at Yardarm wine shop, and adorn your land with the beauty of plants and flowers at Edie Rose Design floristry and plant shop.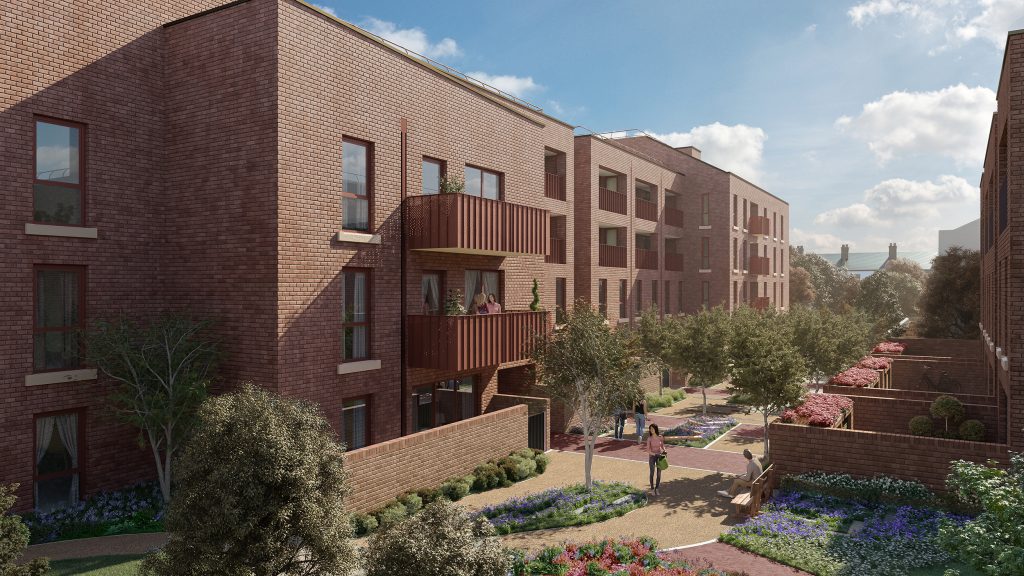 Despite its proximity to the bustling city centre, Leyton boasts multiple open green areas that create an oasis of tranquillity. Lose yourself in the picturesque landscapes of Jubilee and Lloyd Parks, find solace in the peaceful Hollow Ponds, or explore the expansive beauty of Epping Forest, among many other green havens.
Purley Development Gets The Gold Medal And Standing Ovation
Explore this splendid new development in a highly sought-after site, just a short 10-minute journey from Purley station, catering convenient access to the bustling amenities of the city. With excellent transportation links into London, it is an ideal spot for commuters seeking the perfect balance between urban connectivity and tranquil living.
These stunning recent flats have been meticulously constructed with your utmost convenience in mind, offering a range of options as 1-bed, 2-bed, and 3-bed layouts, catering to every lifestyle. With an estimated completion date of April 2023, now is the opportune moment to secure your dream home at Akai.
Each residence has been thoughtfully crafted, showcasing exceptional attention to detail. From the premium finishes adorning every room to the modern appliances enhancing the functionality of each kitchen, no aspect has been overlooked.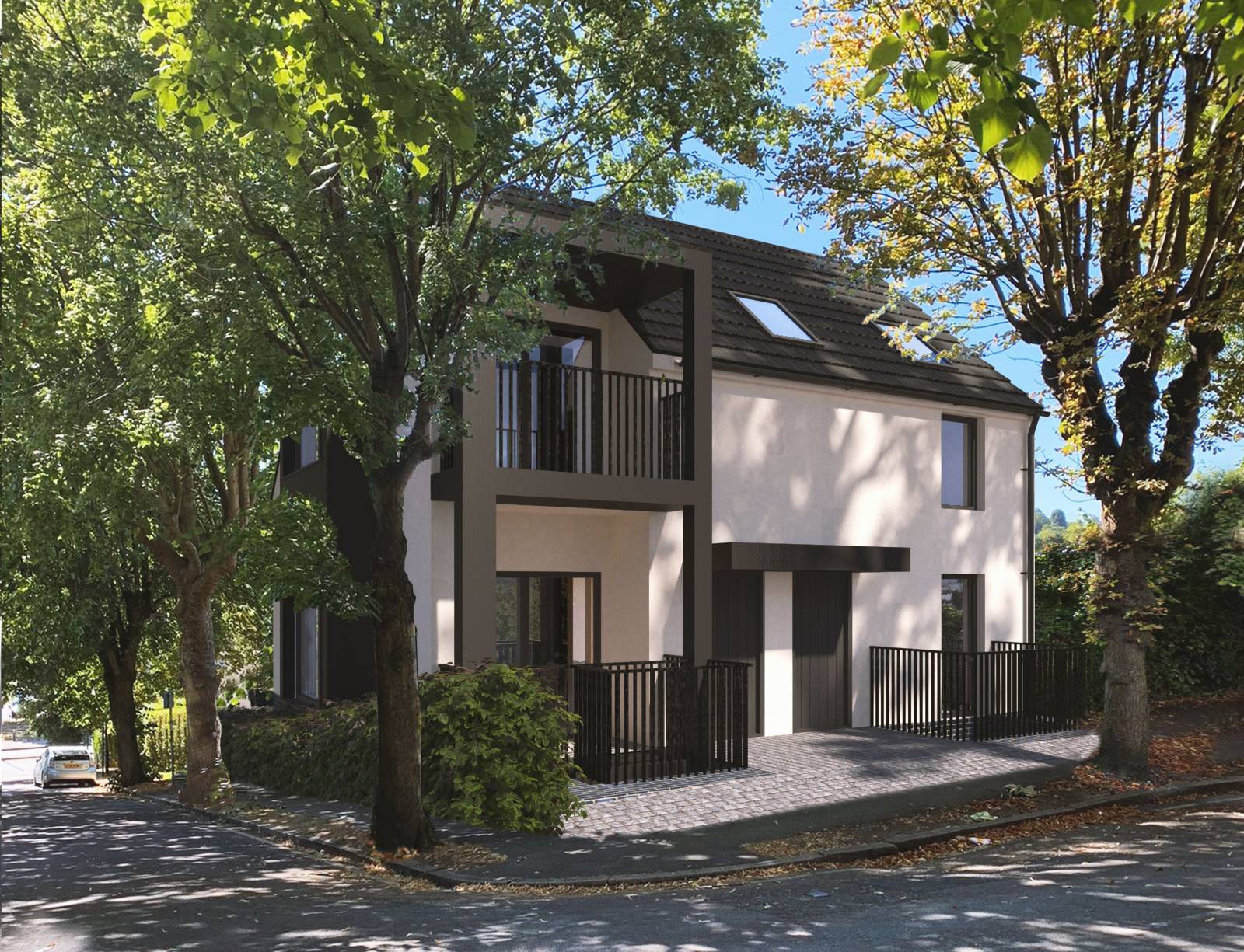 The bedrooms provide ample space for relaxation, while the well-appointed bathrooms exude elegance and sophistication. Large windows bathe the interiors in abundant natural light, while balconies give a serene retreat where you can unwind and enjoy the neighbourhood views.
Akai invites you to indulge in a life of pleasure and style with a perfect blend of contemporary design and thoughtful features that will leave a lasting impression. Secure your spot in this exceptional development and start a journey towards your dream home.
Was this article helpful?
Similar news you may like