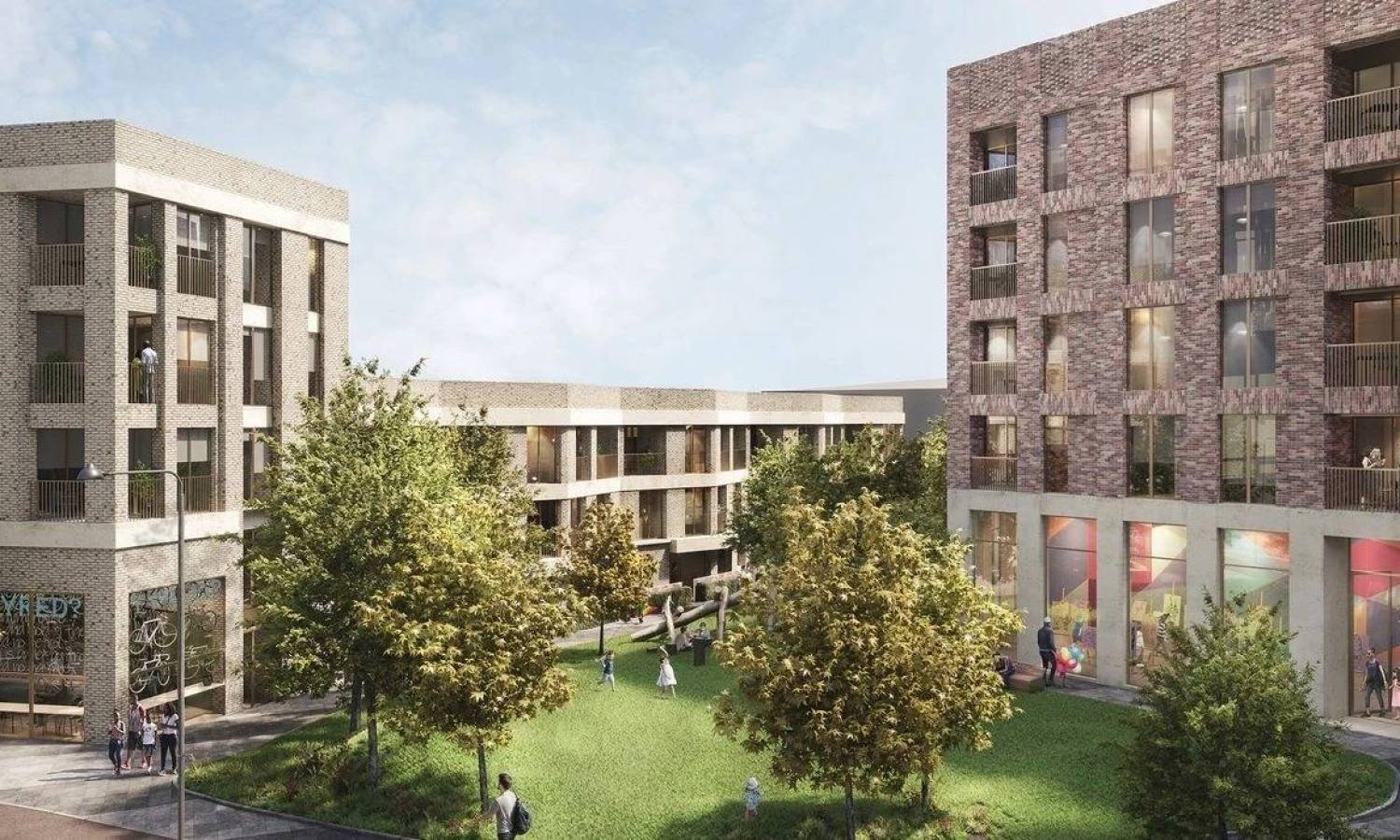 Top-5 London's Hottest And Coldest Postcode Areas For Buying New Homes
Analysts' findings reveal that 54 per cent of London is now classified as a "hot" seller's market, signifying the capital's shift toward a predominantly seller-driven market since June, a change not seen since January.
Red-Hot Postcodes
Fifth Place Goes To SE24
The SE24 postcode area covers the district of Herne Hill, situated on the southeastern side of the city within the Borough of Lambeth and of Southwark. Herne Hill is a charming and desirable neighbourhood famous for its leafy streets, community atmosphere, and proximity to green zones.
One of the hot spots here is Herne Hill itself, a large public park that serves as a focal point for the community. It caters open spots, sports facilities, a playground, and a famous Sunday market, which features a variety of stalls selling food, crafts, and vintage items. It also hosts community events, concerts, and festivals.
The nearby Brockwell Park is another prominent green space in the territory. It spans over 125 acres and boasts beautiful gardens, a lido (outdoor swimming pool), tennis courts, and an adventure playground. It is a popular spot for locals and visitors to relax, exercise, and enjoy outdoor activities.
Forth Position Is Taken By E10
The E10 postcode zone covers the parish of Leyton, situated on the northeastern side of London within the Borough of Waltham Forest. Leyton is a diverse and dynamic locality known for its mix of urban amenities and cultural attractions.
Leyton benefits from excellent transport links, making it easily accessible from other sectors of the capital. The township is served by Leyton Underground Station, which is on the Central line, displaying direct connections to central London and other metropolis sectors. Additionally, Leyton Midland Road station offers Overground services.
The commune allocates a variety of housing options, including Victorian and Edwardian terraced houses, as well as modern flat complexes. The architectural landscape is diverse, blending traditional and contemporary styles.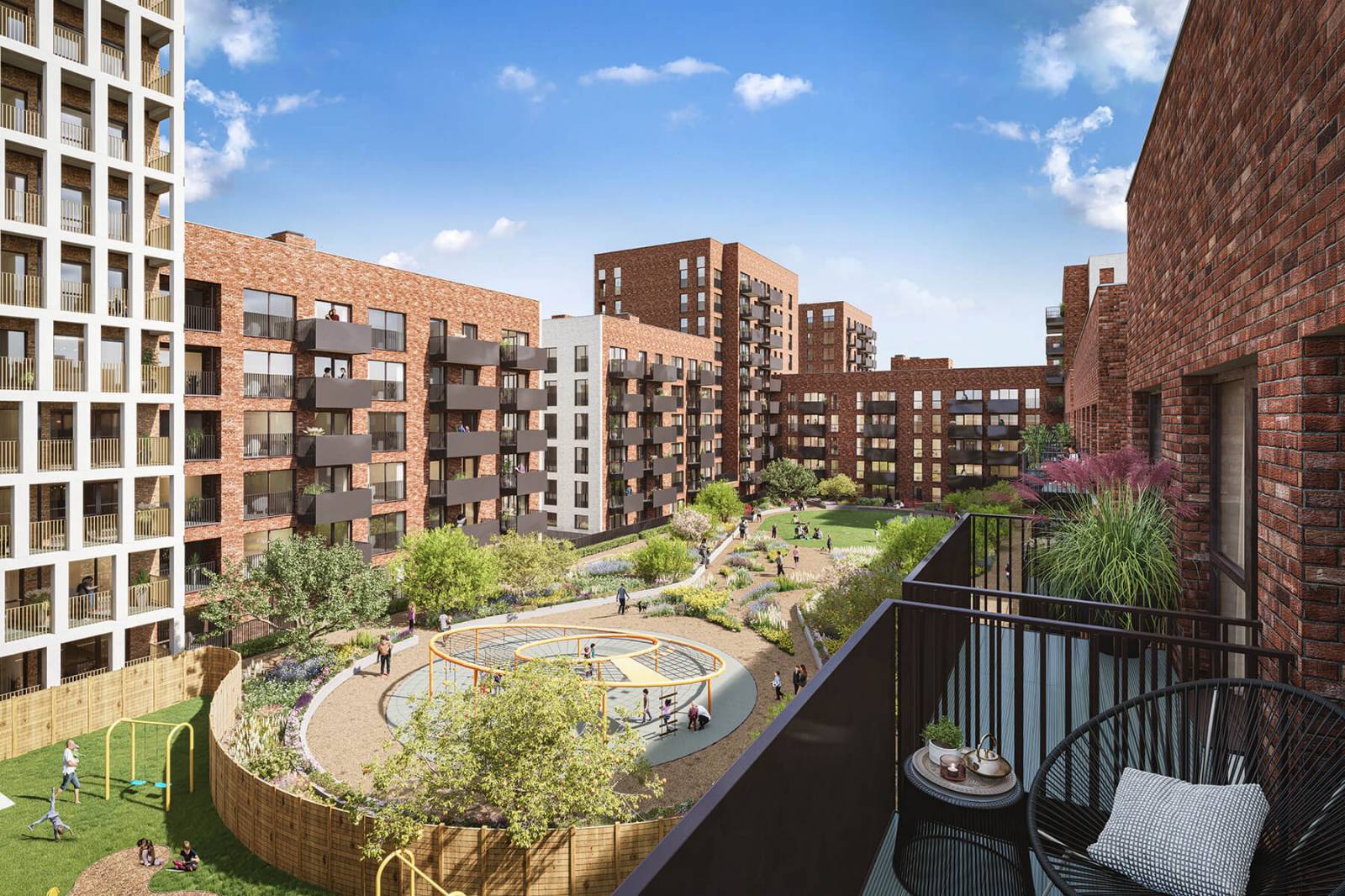 The Third Is SE28
The SE28 postcode situates the district of Thamesmead, situated in the southeastern part of the town within the Borough of Bexley and the Royal Borough of Greenwich. Thamesmead is a unique venue famous for its modernist architecture, expansive open arenas, and proximity to the River Thames.
The region is recognised by its abundance of green spaces and waterways. The River Thames borders Thamesmead, offering scenic views and a place for riverside walks. There are also numerous lakes, canals, and greeneries, including Southmere and Birchmere Parks, which equip residents with recreational spots for outdoor activities, picnics, and relaxation.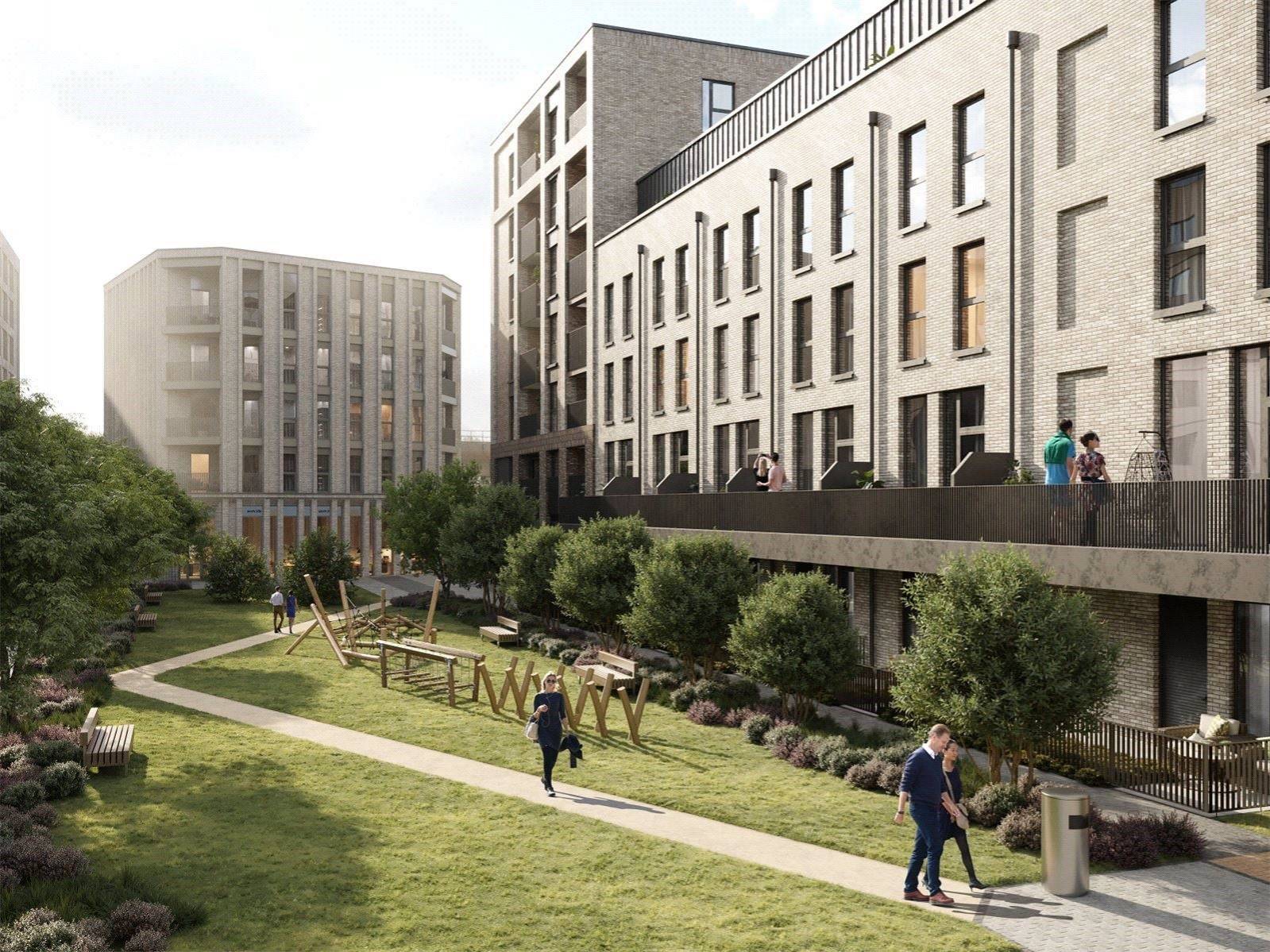 The territory possesses various amenities, including local shops, supermarkets, community centres, and schools. The Tides Leisure Centre provides sports facilities, swimming pools, and fitness classes for residents. There are also plans for further development and improvement of amenities in Thamesmead as an element of ongoing regeneration projects.
Second Place Is For E11
According to the research, approximately 57 per cent of properties listed in this place have either received offers or have been sold subject to contract.
The E11 postcode area comprises the districts of Leytonstone and Wanstead, which are located within the London Borough of Waltham Forest and the London Borough of Redbridge, respectively. This region is renowned for its delightful residential streets, ample green spaces, and vibrant sense of community.
Leytonstone, in particular, is a dynamic and diverse commune that seamlessly combines urban conveniences with a suburban ambience. It is notable as the birthplace of filmmaker Alfred Hitchcock, and the area celebrates its connection to the renowned director with the annual Leytonstone Film Festival.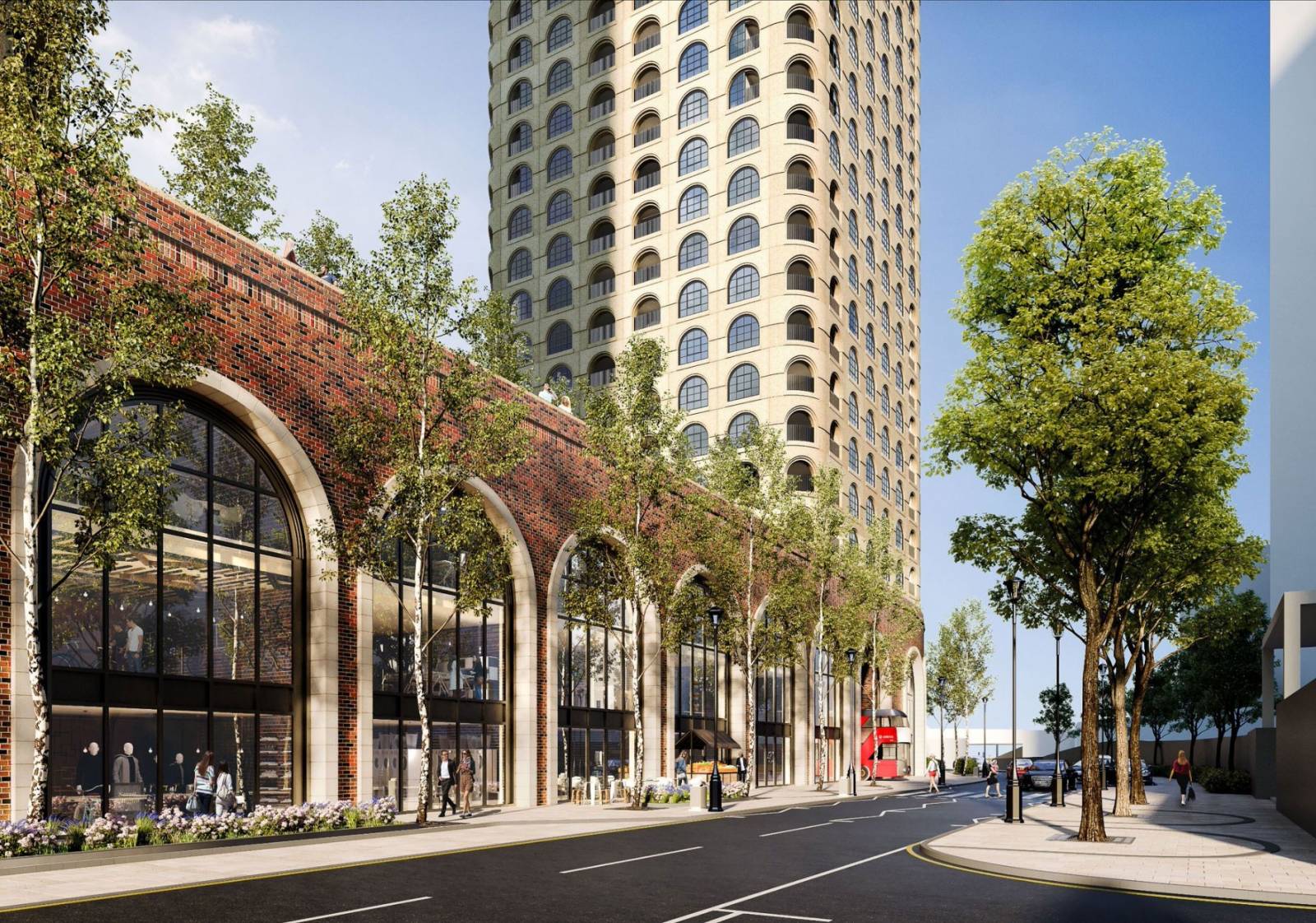 Wanstead is a leafy suburban parish characterised by its tranquil atmosphere and attractive open arenas. The locality boasts a village-like ambience with a range of independent shops, cafés, and restaurants along its high street. The housing in Wanstead consists of a mix of period properties, including Victorian and Georgian houses, along with more modern developments.
Gold Medal Goes To E17
Walthamstow and its surrounding territories have emerged as the most dynamic property markets in the metropolis, a fact that comes as no surprise to the residents. Recent research conducted by market analysts reveals that an impressive 60 per cent of properties listed for sale in the fiercely competitive E17 postcode have already garnered bids or been sold subject to contract.
For quite some time, Walthamstow has maintained its status as a seller's market, attracting a steady stream of individuals who are seeking more spacious homes and are relocating from Hackney and Islington to this northeastern neighbourhood. The demand has consistently outpaced the supply, leading to an increasingly intense market environment.
Walthamstow has gained immense popularity as an appealing residence spot, especially among young professionals and families. The place has undergone significant regeneration, resulting in well-developed infrastructure, a wide range of amenities, and a flourishing cultural scene.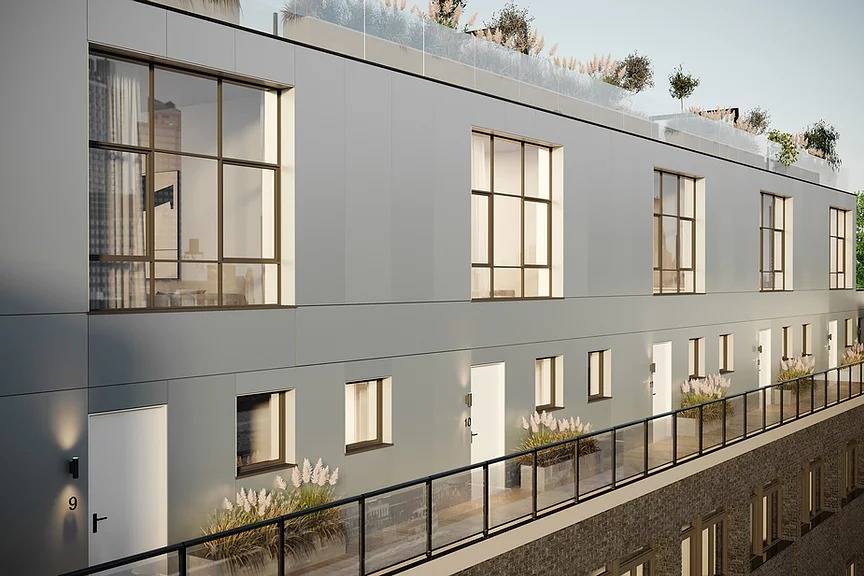 The locality implements a plethora of amenities and attractions to its residents. Walthamstow Market, renowned as one of Europe's longest outdoor markets, buzzes with activity, enticing visitors with its diverse array of stalls displaying fresh produce, street food, clothing, and more. The neighbourhood is also home to The Mall Walthamstow, a large shopping centre featuring popular retail brands.
In addition to its vibrant commercial scene, Walthamstow thrives in the arts and culture domain. The William Morris Gallery, housed in a former Georgian residence, pays homage to the life and accomplishments of the esteemed textile designer William Morris. Furthermore, the area is known for its vibrant street art, with numerous murals and graffiti artworks adorning buildings and walls throughout the neighbourhood.
Cold Markets Provide Many Discounts
Homebuyers searching for a house may find better opportunities by focusing on the calmer property markets within inner London. Research conducted by 1newhomes identifies the top five sectors that are considered the "coldest," where potential bargains can be discovered despite the recent increase in mortgage rates.
Among these regions, King's Cross in central London stands out as one of the least active, with approximately 8 per cent of listed properties already under offer or sold subject to contract. Following closely behind is the W1 postcode, which encompasses vibrant neighbourhoods such as Soho, Mayfair, and Fitzrovia, where only 12 per cent of properties are experiencing significant activity. Other areas classified as "cold" markets include the City of London, Barnet, and St John's Wood.
According to analysts from 1newhomes, the N1C, W1, EC2, EC4, and W2 postcodes are particularly favourable for first-time buyers.

Final Position Is For W2
The W2 postcode covers central London, within the City of Westminster. It covers parts of the Paddington, Bayswater, and Hyde Park neighbourhoods.
Paddington is acknowledged for its iconic railway station, Paddington Station, a prominent transportation hub. The territory has a mix of residential and commercial buildings, including the modern Paddington Basin development.
Covering a significant portion of the southern side of the W2 zone, Hyde Park is one of the largest and most famous parks in the capital. It contributes vast open spaces, tree-lined paths, and various recreational activities. It is home to famous landmarks like the Serpentine Lake, Speakers' Corner, and the Diana, Princess of Wales Memorial Fountain.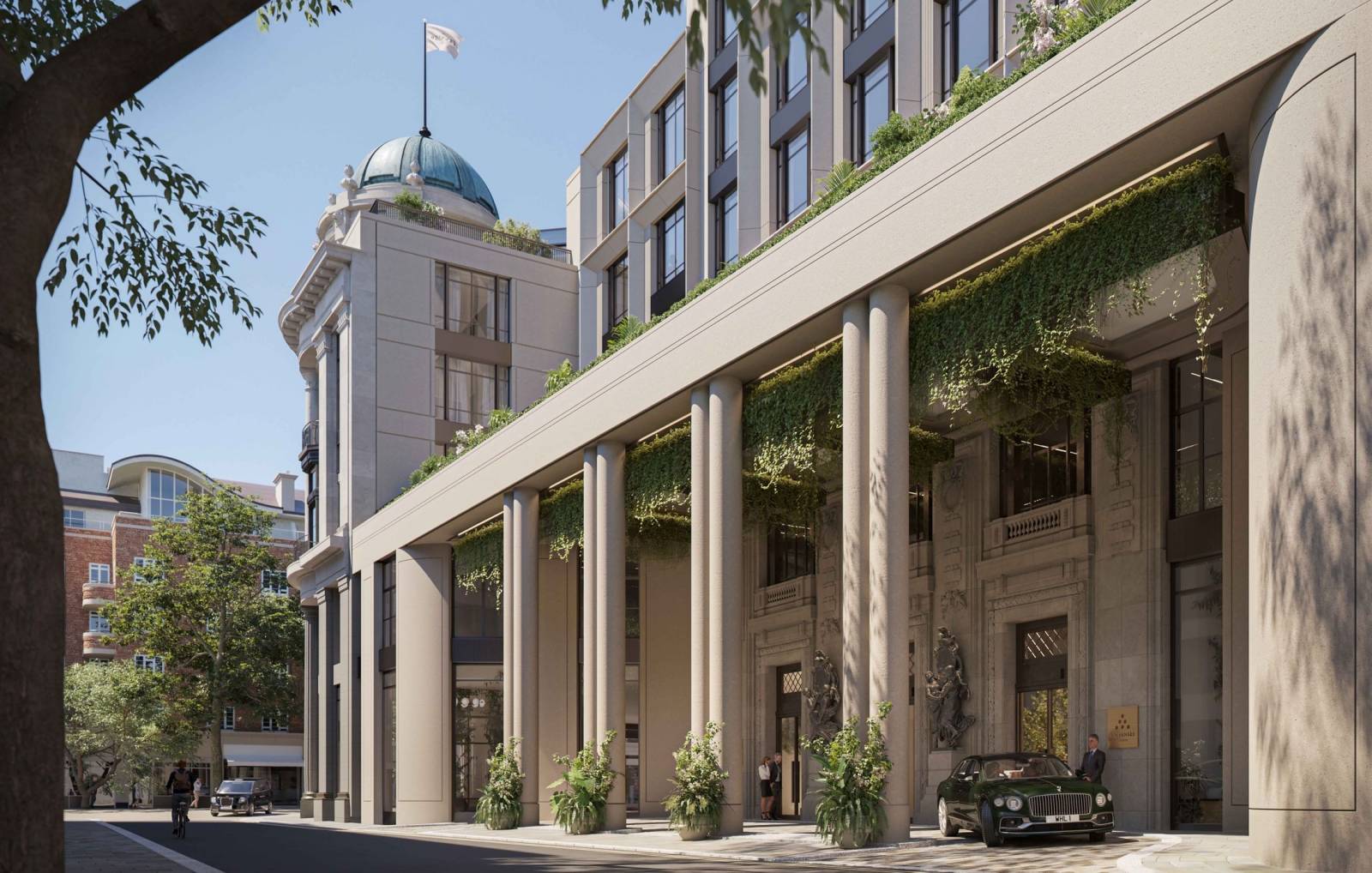 In addition to these specific neighbourhoods, the district is characterised by its proximity to central part's attractions and amenities. It is well-connected by public transport, with several tube stations serving the place.
Forth Place Is Taken By EC4
The heart of the capital's financial parish, known as the City of London or the Square Mile is located in the EC4 postcode zone. It covers parts of the City, specifically the eastern side of the zone.
As the financial hub of the municipality and one of the leading financial centres, the City of London is bustling with life. It is home to numerous financial institutions, including banks, investment firms, and insurance companies.
The township is characterised by modern skyscrapers alongside historic buildings, creating a unique architectural blend. The Bank of England, the Royal Exchange, and Mansion House are notable landmarks within the EC4.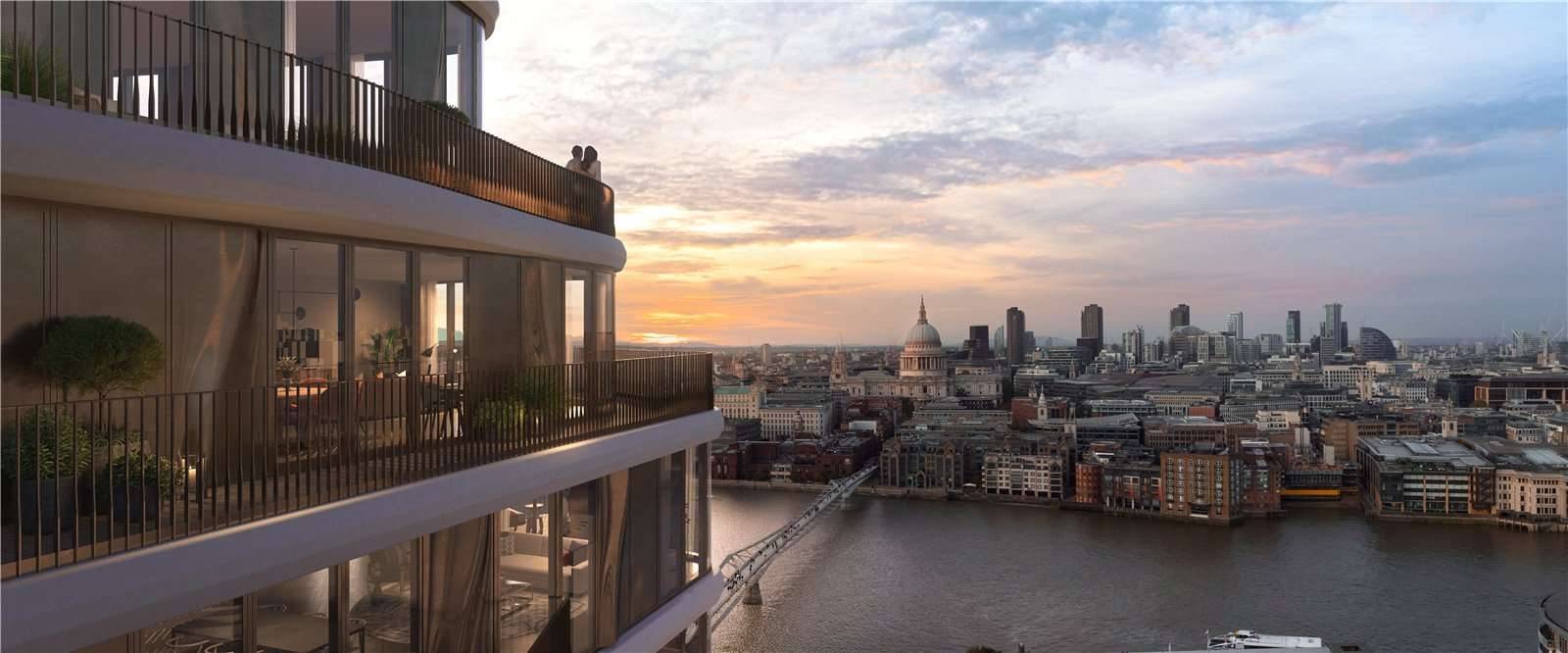 This sector is rich in history, and it features several notable historic sites. St. Paul's Cathedral, one of London's most recognizable landmarks, is put here. This magnificent cathedral, designed by Sir Christopher Wren, attracts many visitors. Other historic buildings and churches, such as Temple Church and All Hallows-by-the-Tower, can be found within the EC4 section.
Third Is EC2
This postcode sector houses prominent business and commercial centres that contribute to London's economic activity. The Broadgate complex is a significant hub, featuring offices, shops, and restaurants. Liverpool Street Station, one of the town's busiest transportation hubs, is also situated within the EC2 area, providing connections to various sides of the city and beyond.
While the EC2 zone is predominantly business-oriented, it provides some cultural and leisure amenities. The Barbican Centre is a renowned arts and performance venue that hosts concerts, theatre productions, and exhibitions.
The commune also features various restaurants, bars, and high-end hotels, catering to the needs of the business community and visitors.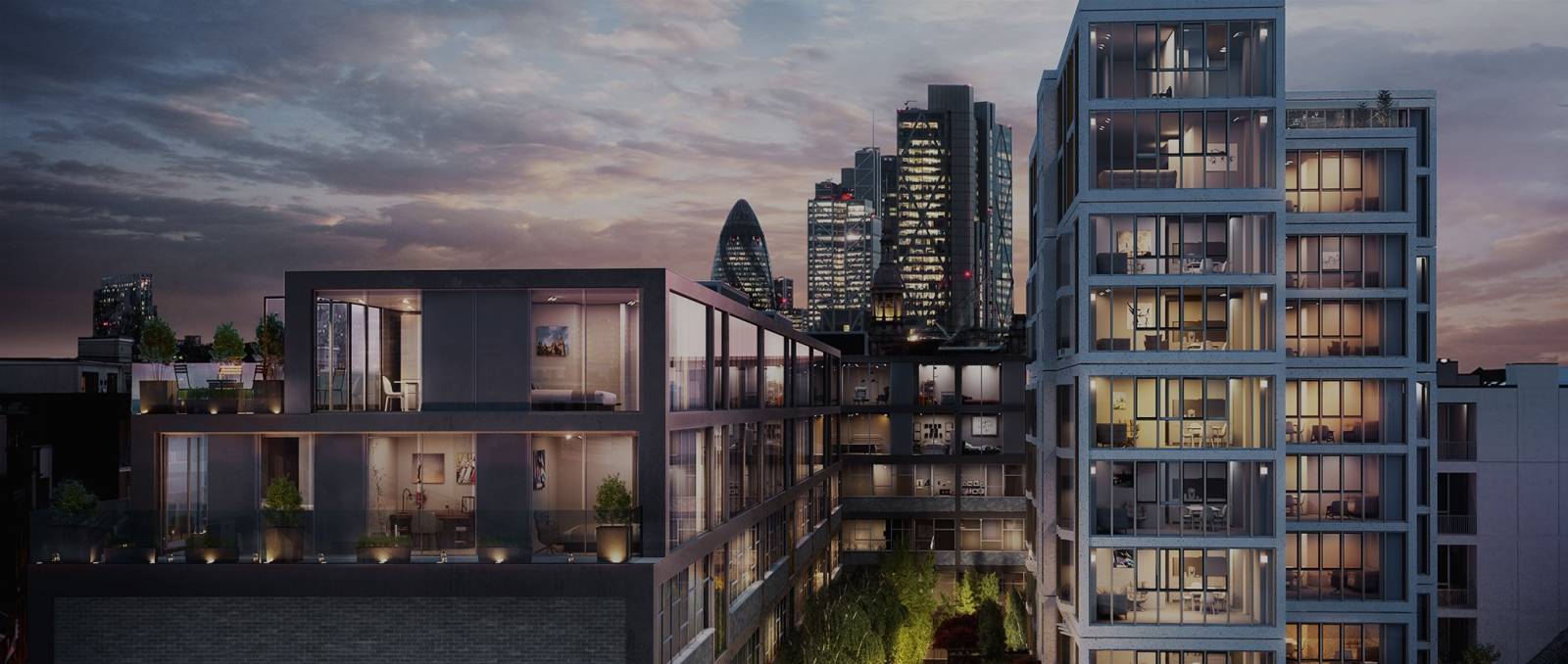 Second Place In This Top Is Given To W1
The W1 postcode field is set in central London and covers parts of the City of Westminster and the City of London. It is known for its prime location and prestigious reputation.
The sector is home to several iconic cultural landmarks. The British Museum, located in Bloomsbury, houses an extensive collection of art and artefacts from around the world.
The West End, a renowned theatre district, hosts world-class productions in historic theatres such as the London Palladium and the Dominion Theatre. Additionally, the territory is dotted with art galleries, including the prestigious Royal Academy of Arts.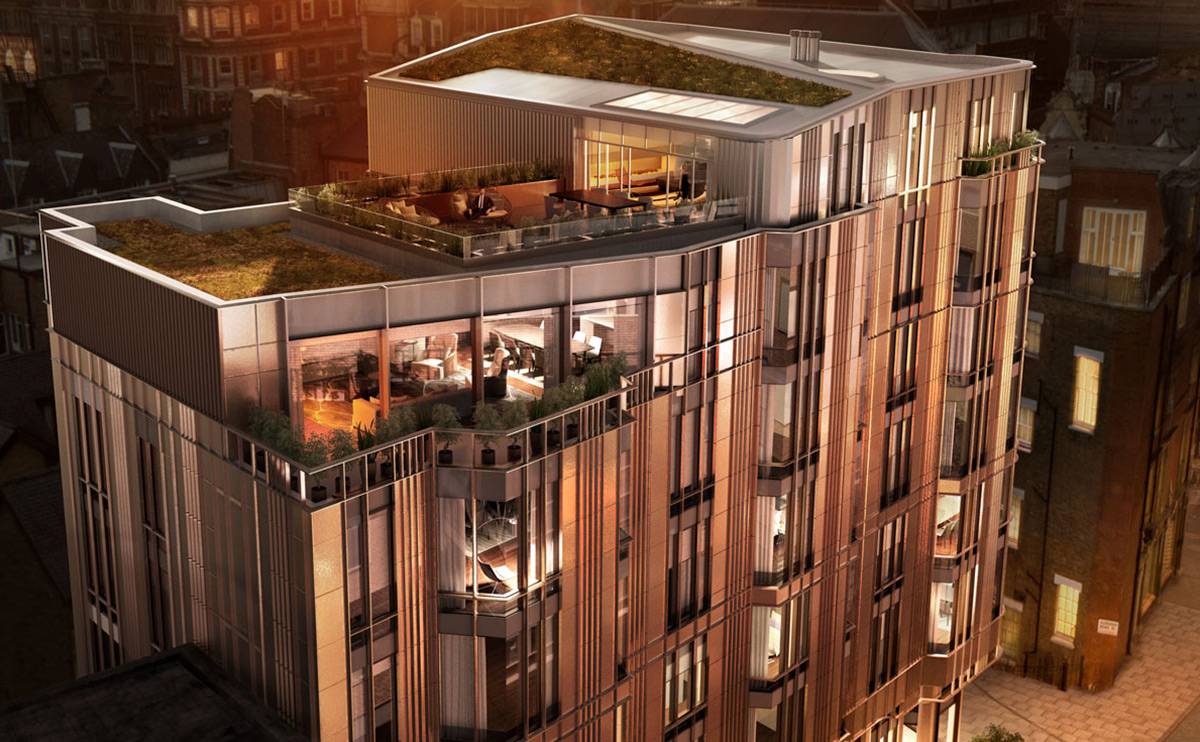 The W1 postcode zone benefits from excellent transportation links. Numerous Underground stations, including Oxford Circus, Bond Street, and Tottenham Court Road, provide easy access to different regions of the capital. Several bus routes pass through the locality, connecting it to other neighbourhoods and landmarks.
Gold Medal With Diploma Here Is For N1C
The N1C postcode area is located in the northern side of central London, specifically within the borough of Camden. It encompasses the vibrant neighbourhood of King's Cross and is acknowledged for its redevelopment and transformation into a thriving cultural and commercial hub.
Granary Square is a focal point within the N1C. It is a large, open public square settled near King's Cross Station. The square features fountains, open spaces, and a canal basin making it a popular gathering place.
The N1C is bordered by the Regent's Canal, a picturesque waterway that runs through central London. The canal offers scenic walking and cycling paths, lined with charming houseboats, cafés, and greeneries. It provides a peaceful retreat amidst the bustling urban environment.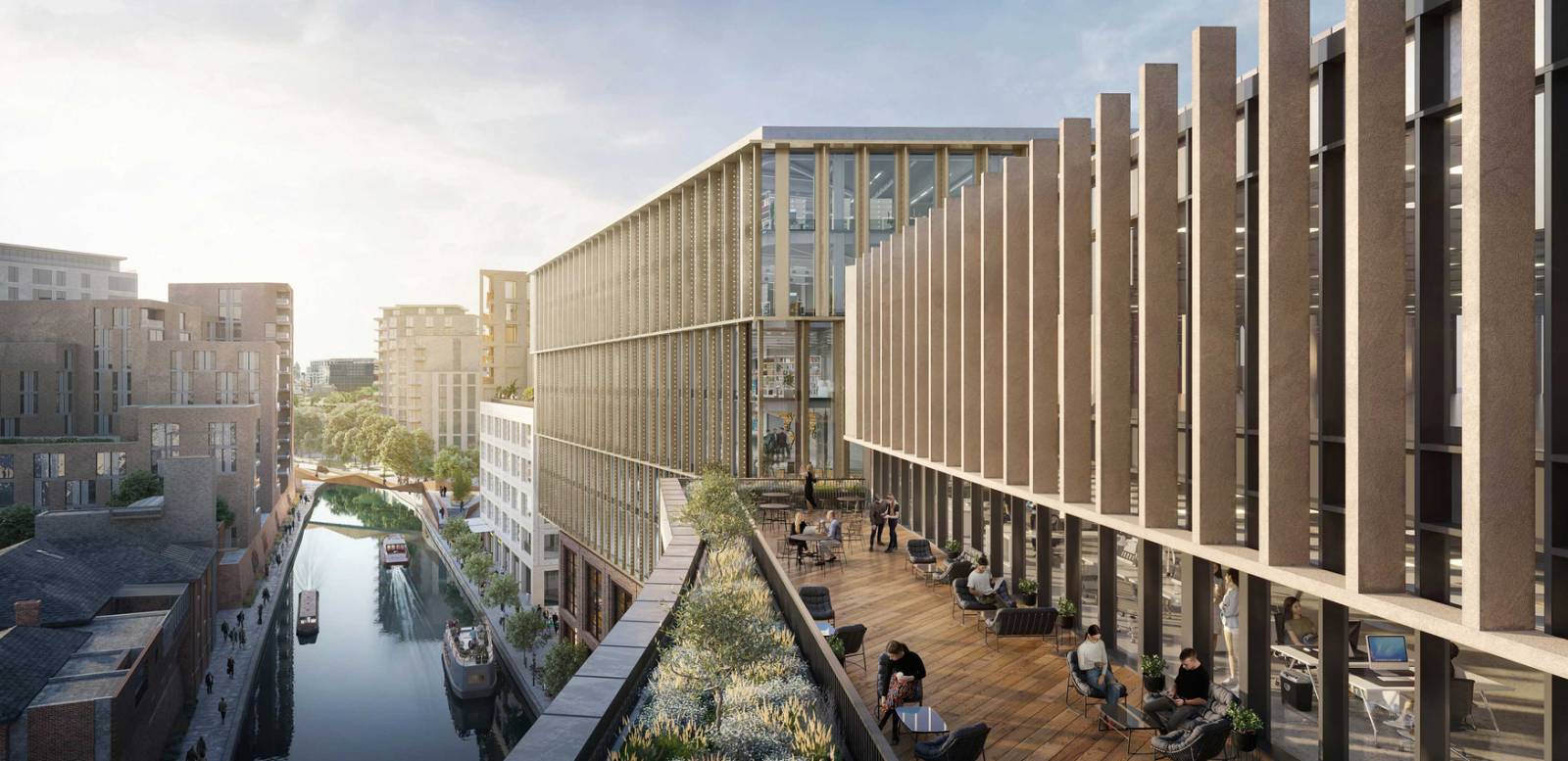 Moreover, the British Library, situated near King's Cross, is one of the world's largest libraries, housing an extensive collection of books, manuscripts, and historical artefacts, locates here. The district also hosts art galleries, theatres, and music venues, contributing to its vibrant arts and cultural scene.
Was this article helpful?
Similar news you may like