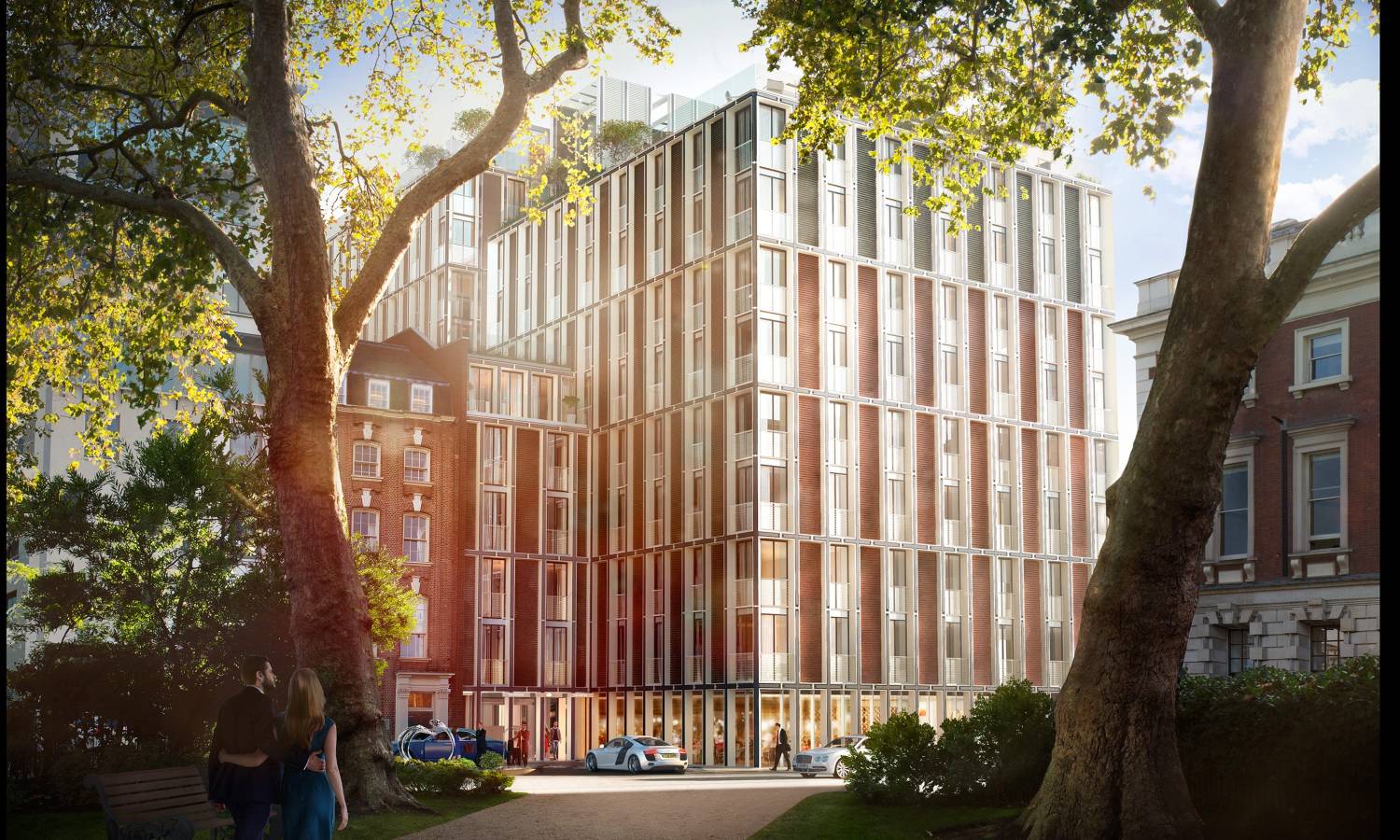 Discover Top-Rated Developments Tailored to Your Lifestyle In 2024-2025
Experience several residential developments tailored to diverse lifestyles and needs, ranging from opulent apartments to spacious family homes. Seize the opportunity to secure your future home within these captivating new constructions.
Should you choose to invest in a London flat during its planning or construction stages, you are entering the realm of off-plan buying. This trend has garnered significant attention due to its multifaceted advantages.
"Buyers love the certainty of fixing a price on a home at today's value, no matter what the market does in the future during construction."
Our present ratings are derived from automated evaluations that consider the nearness of schools, cafés, parks, and airports to your envisioned abode. This auto-score rating system, crafted by 1newhomes, streamlines your area analysis and expedites district comparisons.
TOP 10 Chelsea Riverview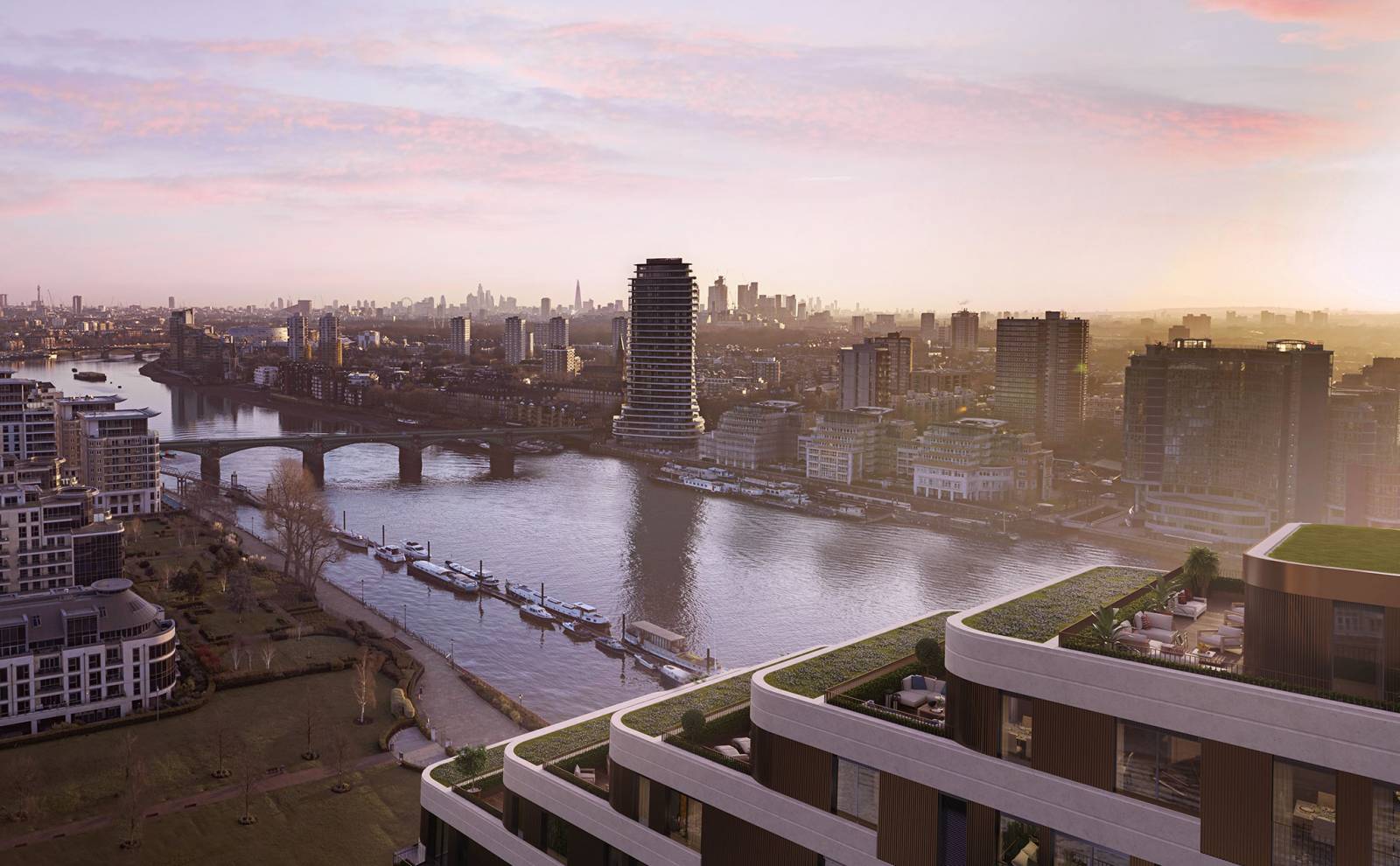 Welcome to Chelsea Riverview, an ensemble of 73 riverside apartments offering panoramic vistas of the Thames and London. All residents gain exclusive access to on-site amenities, including a business lounge, workspaces, a cinema, a gym, and a yoga studio.
The Terrace Collection Homes feature expansive private terraces that extend your living space, providing breathtaking river views. Nearby train stations encompass Imperial Wharf, Wandsworth Town, and Clapham Junction.

Prominent Cafés To Visit:
Asda Clapham Junction Superstore
Cake Boy
GAZETTE Battersea
TOP 9 One Thames Quay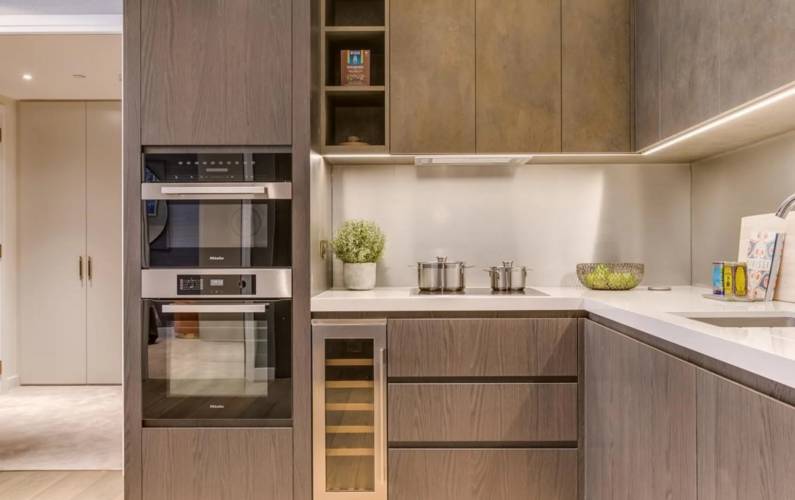 The residential complex presents an assortment of stylish one and two-bedroom apartments affording sweeping views of London. Nestled within the dynamic Upper East Side opportunity area of Canary Wharf E14, this development is an integral facet of the exclusive One Thames City district, comprising twelve striking towers.
Elevated floors offer sweeping river views and iconic landmarks, while lower levels provide tranquil environments, including Linear Park and secluded gardens. Residents relish a 24-hour concierge service, cinema, private dining options, a fully-equipped gym, and comprehensive business and wellness centres.

Proximity to Vauxhall and the new Northern Line Extension with Nine Elms station is advantageous. Among the prominent cafés are Chelsea Bridge Lounge, Pear Tree Cafe, and The Black Cab Coffee Co.
TOP 8 Koa At Electric Boulevard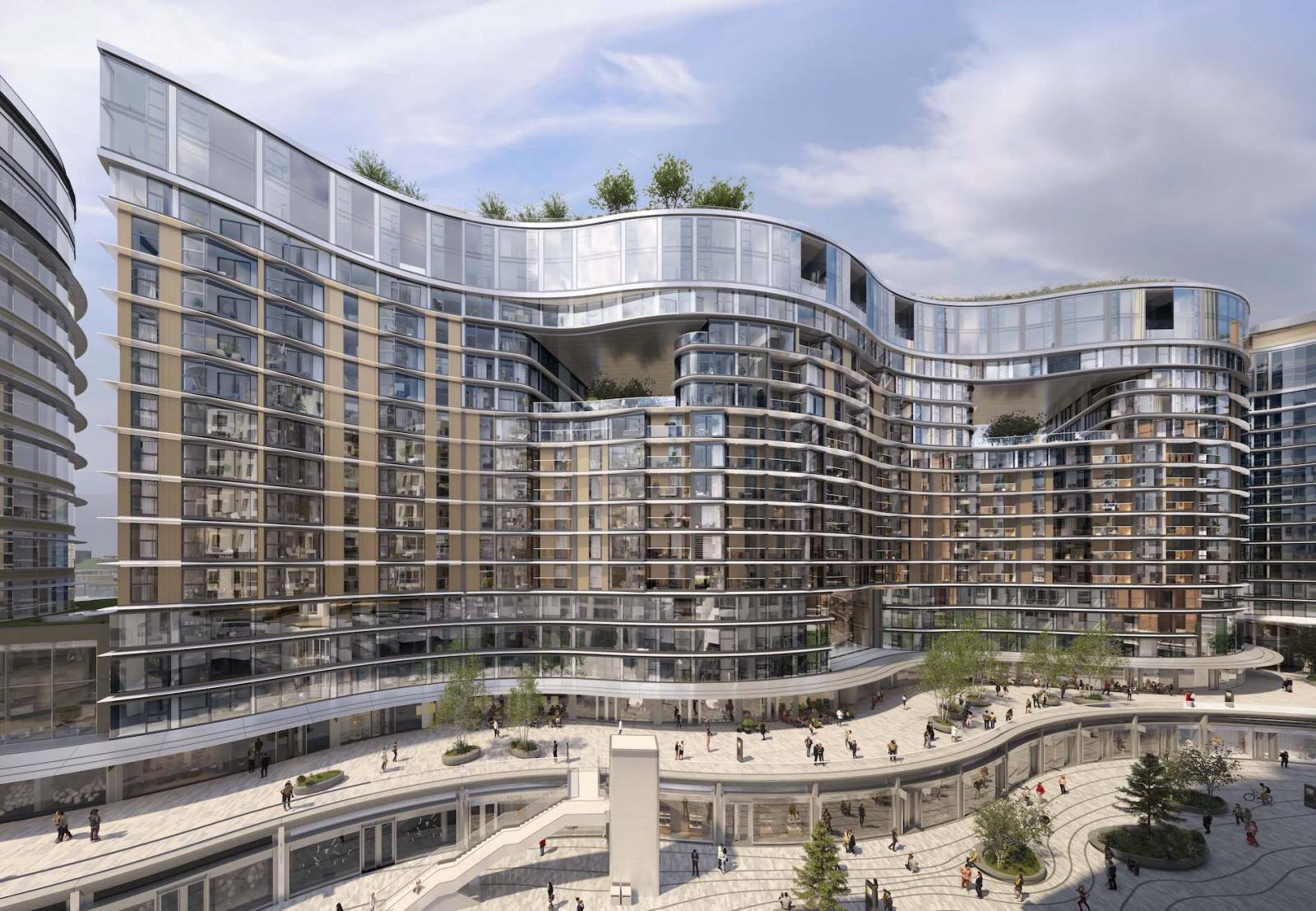 Discover Koa at Battersea Power Station, a collection of character-rich apartments boasting contemporary interiors flooded with natural light. Residents enjoy access to the newly established amenities within Battersea Roof Gardens, encompassing a rooftop garden, Sky Lounge, workspaces, cinema, and a fully-equipped gym.

Prices commence at £765,000. Nearby train stations include Battersea Park, Queenstown Road, and Wandsworth Road.
TOP 7 Verdica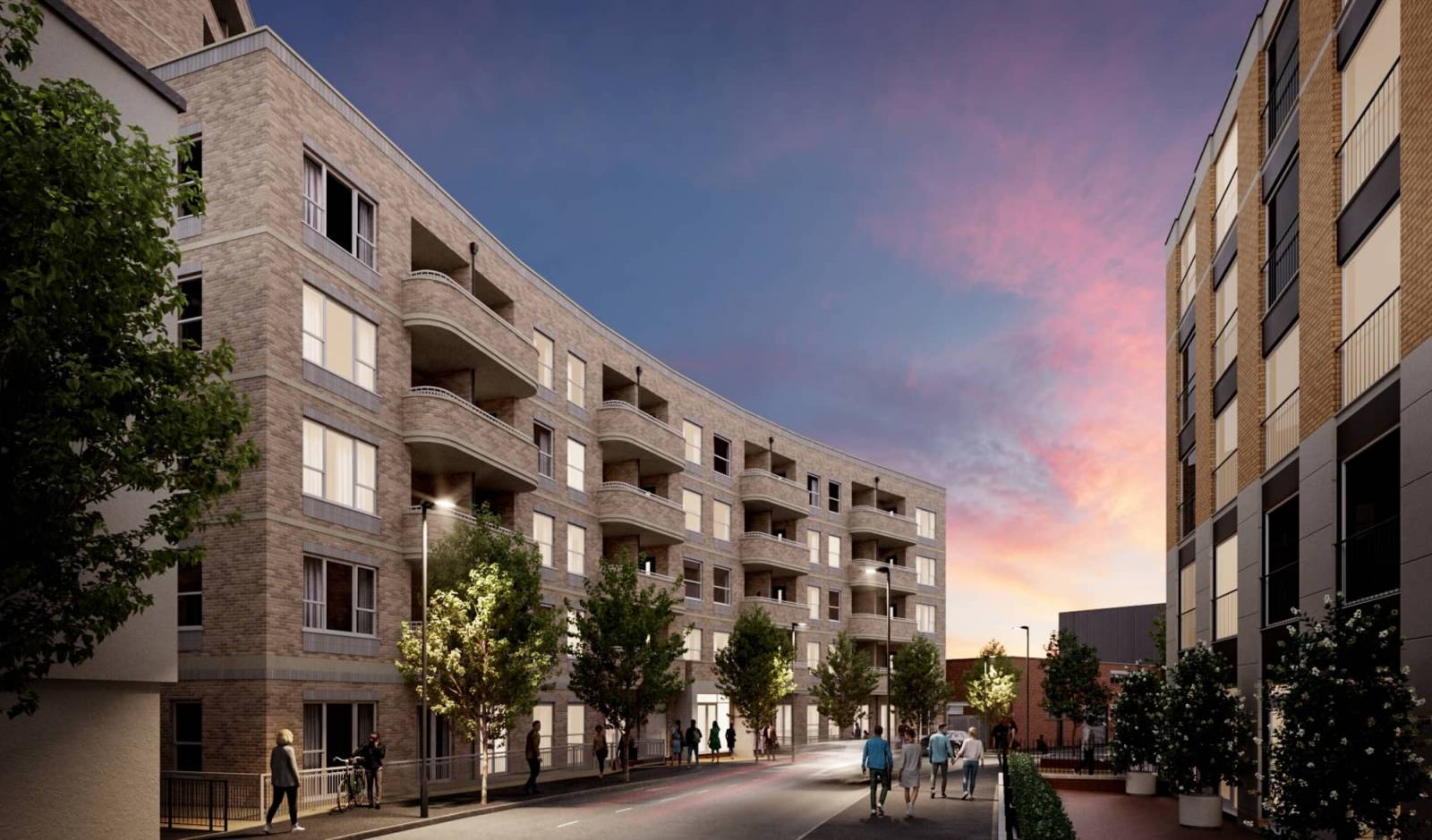 Enveloped by landscaped gardens, Verdica offers an oasis of green amidst the vibrant energy of Camden. Positioned moments away from The City, West End, and esteemed universities, it is an ideal launching pad for explorations in the capital.

Surrounded by Camden Town, Belsize Park, and Primrose Hill, you are immersed in the heart of London's most exhilarating neighbourhoods. Close-at-hand subway stations encompass Chalk Farm, Camden Town, and Kentish Town. Nearby train stations include Kentish Town West, Camden Road, and Kentish Town Station.
TOP 6 The Oren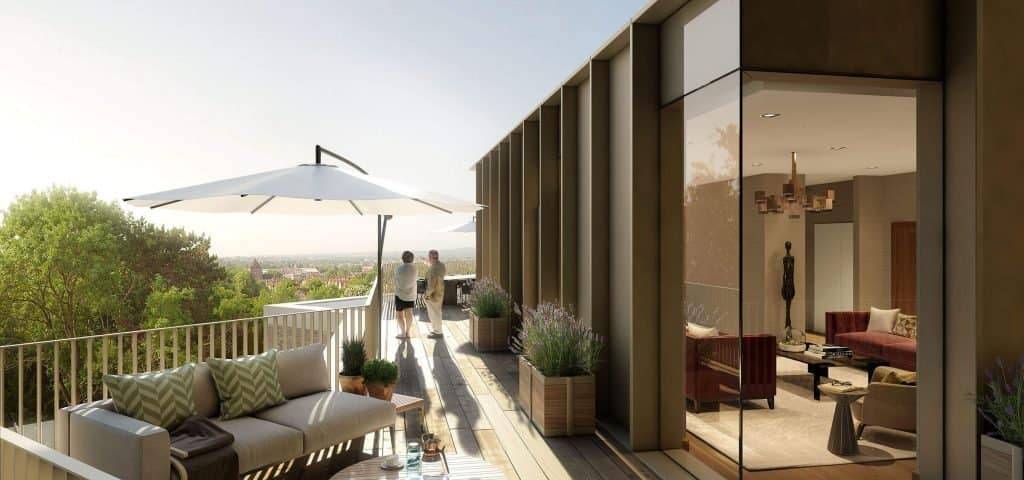 Embarking in 2023, The Oren in Hampstead epitomizes fulfilling and engaging living for mature individuals. Rooted in Elysian Residences' philosophy, it grants access to the finest life offers, be it culinary delights, enriching experiences, or exemplary service.

Nearby cafés encompass Costa Coffee, L'artista Ristorante Pizzeria, and Bar Linda. Parks nearby include Golders Hill Park, National Trust - Fenton House and Garden, and The Hill Garden and Pergola.
TOP 5 Elephant Park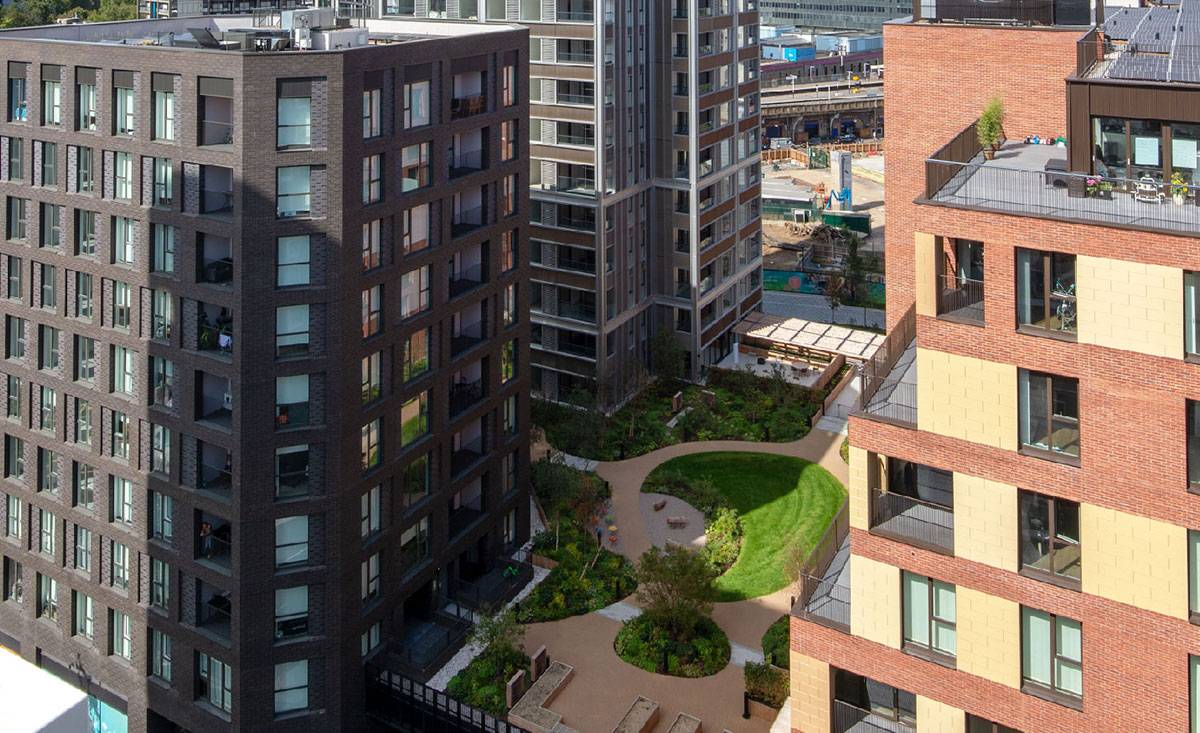 Nestled in Elephant & Castle, a vibrant hub teeming with activities day and night, awaits your discovery. Thriving from ongoing revitalization, the area offers an array of new shopping, dining, and socializing venues.

Notable cafés and dining establishments encompass Hej, Mercato Metropolitano, KOI Ramen Bar, Tasty Jerk, and Beza Vegan Food. The central location of Elephant & Castle renders walking a preferred mode of transport, seamlessly connecting you to attractions, including the iconic Borough Market.
Top 4 The Verdean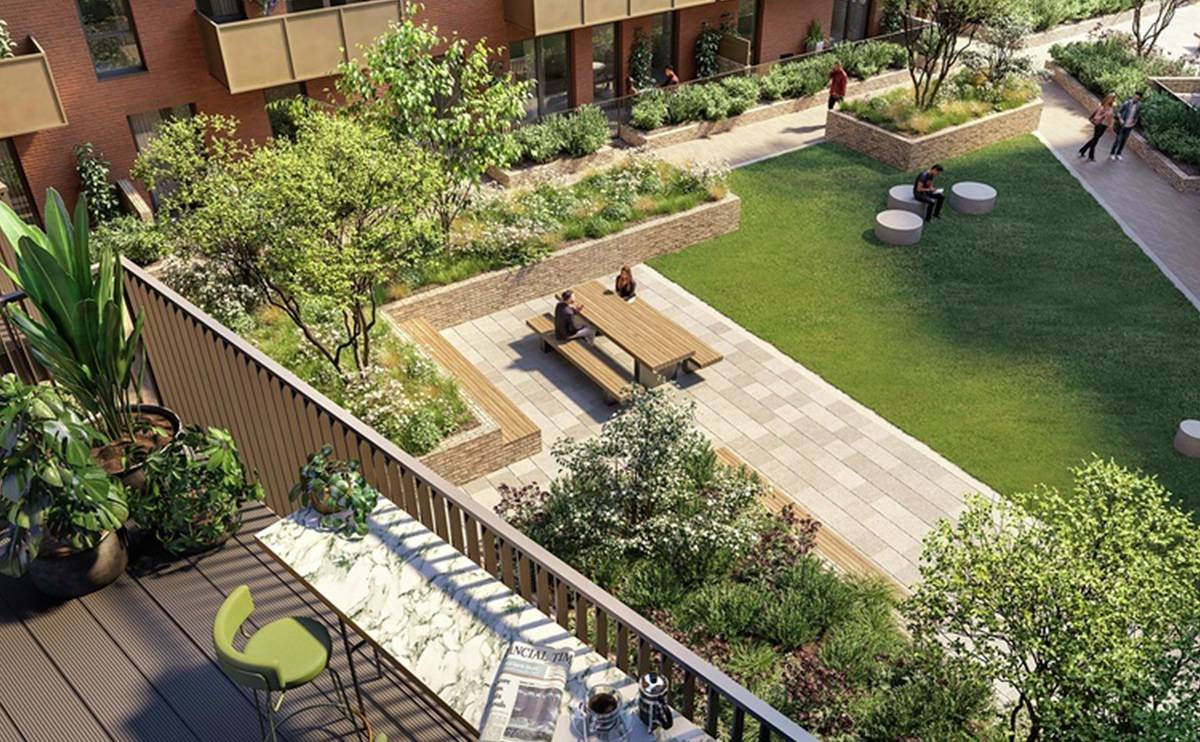 Strategically positioned within the convenient reach of esteemed global universities, such as Imperial College, Royal College of Art, and the University of West London, the Verdean offers effortless commuting. Encompassing 19 outstanding schools within a three-mile radius, it capitalizes on Acton's promising infrastructure and rejuvenation endeavours.

Projections of 18% rental growth over the next five years position the Verdean as a secure, dependable long-term investment.
TOP 3 Chelsea Barracks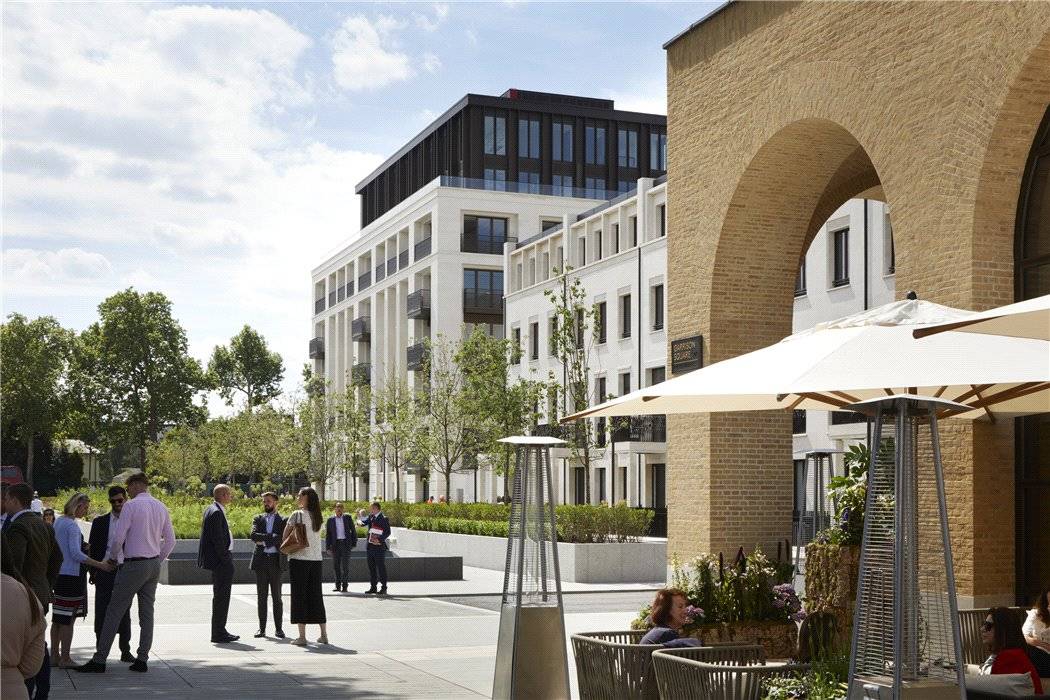 Gracefully situated in Belgravia, Chelsea Barracks embodies a lavish lifestyle with multiple fine dining establishments, luxury boutiques, and cultural treasures. Housing an exceptional collection of apartments, penthouses, and townhouses, this estate seamlessly integrates with traditional garden squares. It pays homage to British heritage and craftsmanship, establishing a legacy for future generations.

Chelsea Barracks represents a historic collaboration between eminent master planners and architectural visionaries, forging a novel neighbourhood within London's most esteemed enclave.
Top 2 The Lucan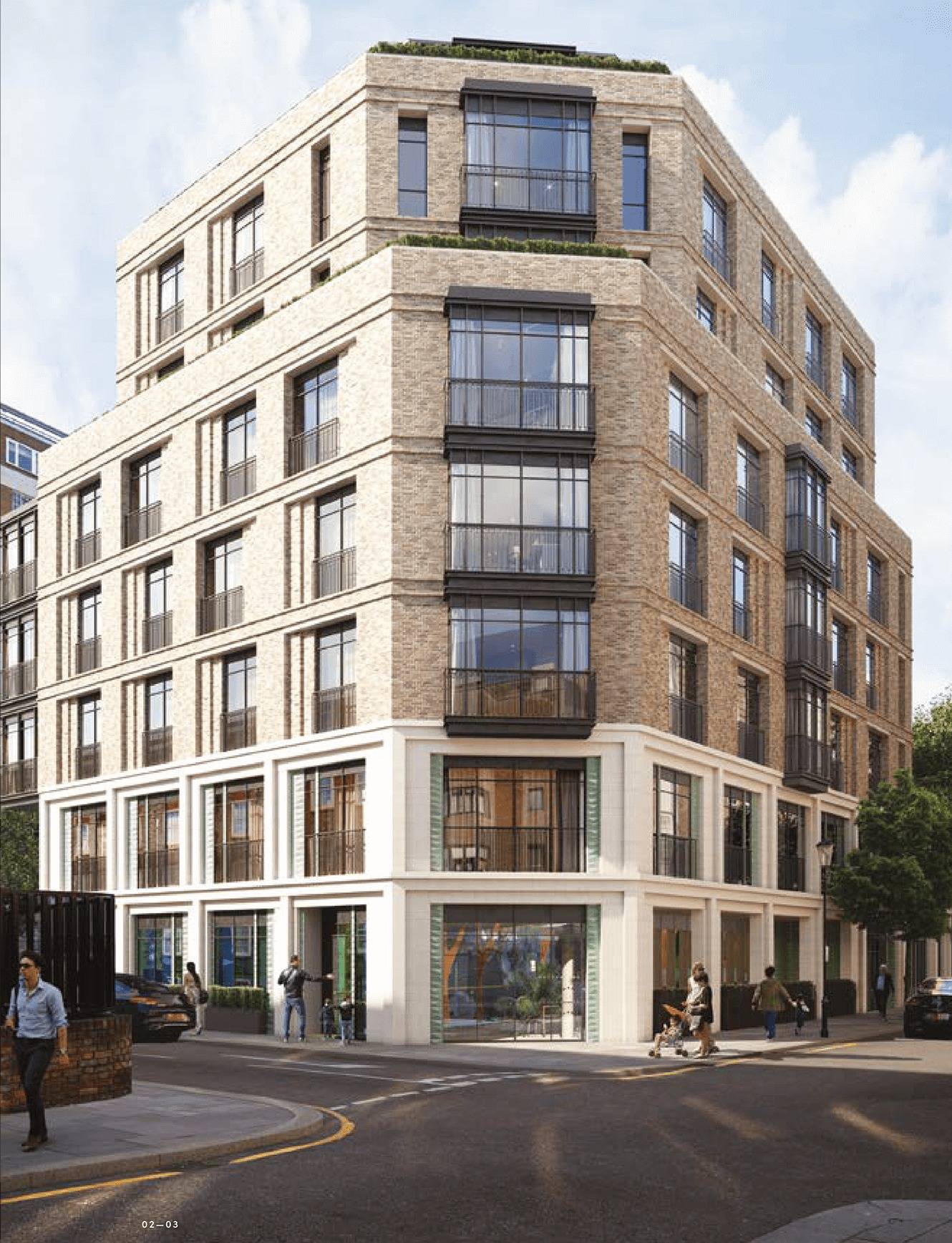 Occupying a distinctive space where Chelsea's storied history intersects with visionary living, The Lucan Residences represent a pivotal juncture. As the first Autograph Collection Residences standalone property in Marriott's Global Residential Portfolio, The Lucan Residences epitomize architectural brilliance, engaging with the rich heritage of Kensington and Chelsea.

Each residence is meticulously curated to echo the boldness and individuality of its occupants. Chelsea's café culture and sophisticated dining scene offer an array of experiences, from trendy pop-ups to Michelin-starred classics. Set between Knightsbridge, South Kensington, and Sloane Square, this legacy of style from the 60s and 70s continues to shine.
TOP 1 The Great Portland
Nestled on a historic street, The Great Portland pays homage to its illustrious neighbours while carving its distinct identity. Drawing inspiration from diverse architectural traditions, this meticulously crafted building melds modernity with its welcoming exterior and thoughtful interiors. Street-level openness on three sides fosters a newfound connection with the street, embracing both the past and the future.

Anchored by Great Portland Street, this locale forms a bridge between Marylebone and Fitzrovia, two vibrant neighbourhoods boasting stunning architecture and an array of cafés, pubs, bars, and eateries. Great Portland Street Station serves as a gateway to London's major transportation hubs, offering unparalleled convenience.
Prices
For streamlined price tracking, a supplementary table organizes the mentioned residences in ascending order of costs.
| | | | |
| --- | --- | --- | --- |
| Place | Residence's Name | District | Price |
| 1 | The Verdean | Acton | £481 000 |
| 2 | One Thames Quay | Isle of Dogs | £499 949 |
| 3 | Koa At Electric Boulevard | Battersea | £575 000 |
| 4 | Verdica | Chalk Farm | £578 000 |
| 5 | Chelsea Riverview | Fulham | £675 000 |
| 6 | Elephant Park | Elephant and Castle | £1 450 000 |
| 7 | The Great Portland | Marylebone | £1 515 000 |
| 8 | The Oren | Hampstead | £1 825 000 |
| 9 | The Lucan | Chelsea | £2 300 000 |
| 10 | Chelsea Barracks | Belgravia | £4 950 000 |
Was this article helpful?
Similar news you may like