First Homes Released
23 Aug 2020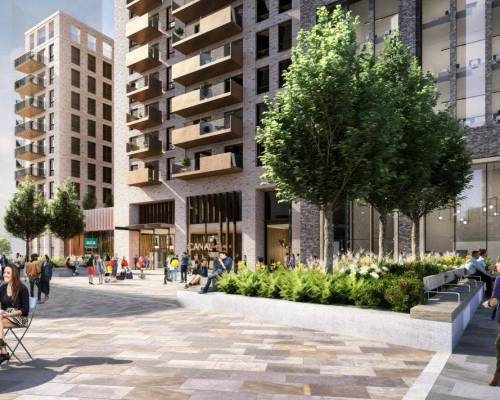 First Homes have been released at Blackhorse View! The first homes will be ready to move into by the end of 2021.
165 homes, which is 50% of the total number of units in the development will be delivered by L&Q. Available for rent or Shared Ownership.
They offer affordable prices: Studios, 1, 2 and 3 bedroom homes from £315,000 to £514,000.
Pam Reardon, sales director at Barratt East London, said: "The vision for Blackhorse View is to create a successful, sustainable place for people to live and work. Location is everything with this site. Not only is it right next to a Tube station, but by including new homes and mixed-use retail space too, the scheme is set to bring significant perks to the surrounding area, including new tree-lined streets, cycle paths, green spaces, cafés, shops and workspaces to help support local start-ups.
This might be a Zone 3 location, but it definitely has a back to nature feel. This is what draws in lots of young families not yet ready to leave London, as well as professionals priced out of Hackney and Islington. E17 has a real sense of community with a village feel unlike anywhere else, where our new scheme aims to enhance the existing environment and build on these strong community ties."
Emma Hatch, senior property development manager at Transport for London, added: "We're delighted for our first homes working with Barratt London to go on sale in the vibrant location of Waltham Forest. The development, which is delivering 350 new homes and 50% affordable housing, offers new residents a wide range of benefits, not least a variety of choices when it comes to travelling across the capital.
"As part of the project, we are also delivering 17,000 sq ft of retail and commercial space, including opportunities for small and independent businesses, as well as creating new jobs and apprenticeship opportunities to support the local economy."
Fiona Fletcher-Smith, group director for development and sales at L&Q, commented: "Working alongside like-minded partners such as Barratt London and TfL forms a significant part of our ambition to help solve the housing crisis. L&Q believes everyone deserves a home they can afford, and we are proud to be delivering 165 highly affordable homes for both Shared Ownership and rent at this fantastic north London scheme."