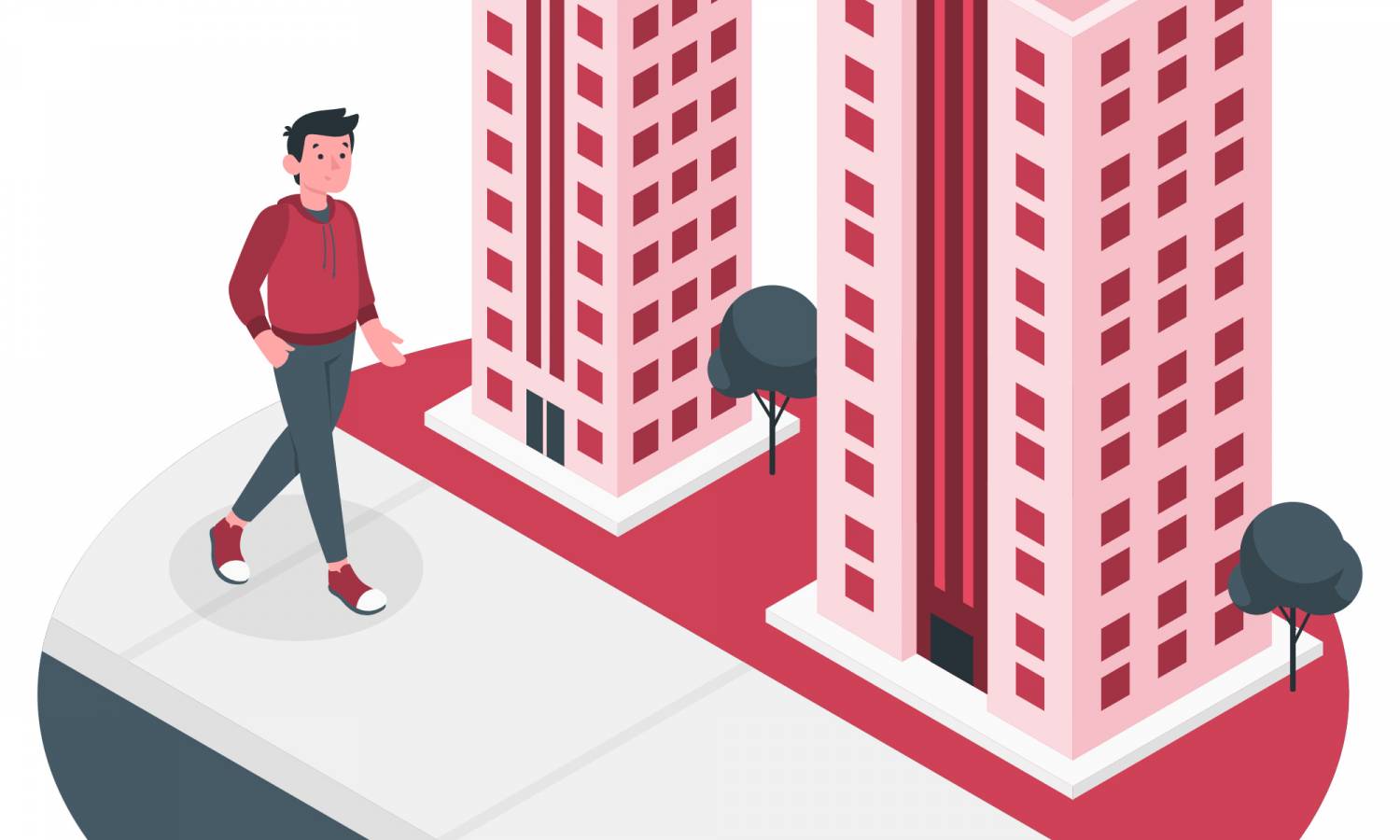 New Builds In London 2023: Top 10 New Developments
We gather and explore the most promising new home developments in London set to launch in 2023.
The new build market in London continues gathering momentum, although at a slower pace because of the increased interest rates and rising living costs.
In this article, we explore the best 10 new builds in London set for completion in 2023 to help savvy buyers navigate the market this year. There will be three main parts: affordable homes, new builds at average prices, and the most promising luxury new homes.
Affordable New Builds In London 2023
Upton Gardens By Barratt London
Upton Gardens is a new thriving community in East London, sitting within a 6-minute walk from Upton Park Underground station, London Zone 3. As a result, this location offers swift commutes to Central London neighbourhoods in under 15 minutes.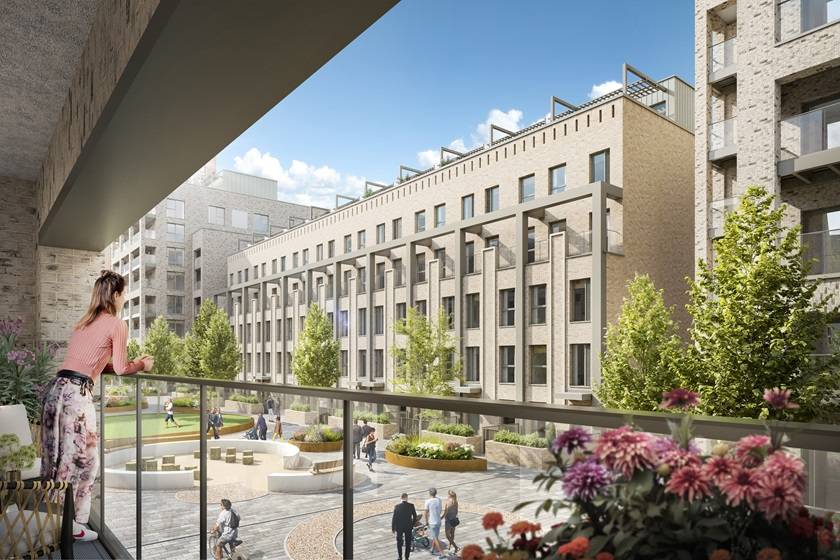 This new build comprises 800 new homes, ranging from 1-bed flats to spacious 4-bedroom family properties. The final completion is Q2 2023, while prices start at around £350k.
Hayes Village By Barratt London
Hayes Village is a promising new build in Hayes, London borough of Hillingdon. It will offer almost 1,400 new flats ranging from studio apartments to 3-bedroom homes once completed in early 2023.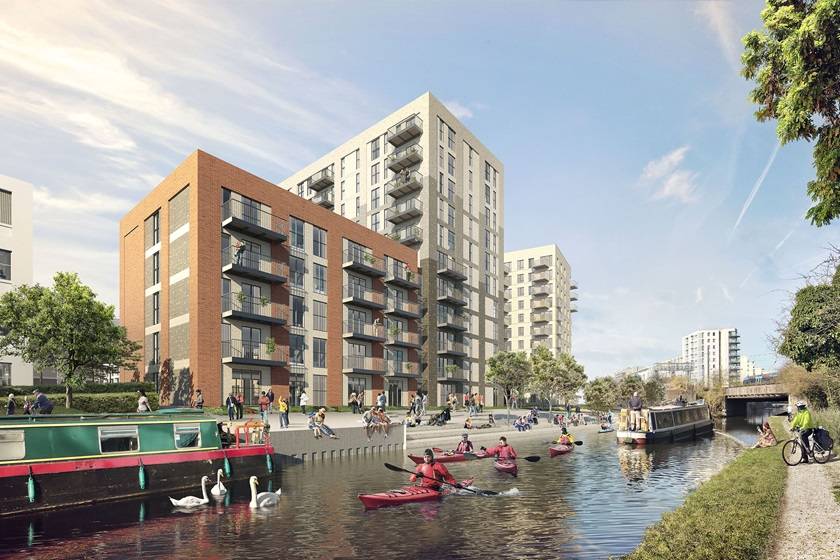 The most appealing features of new homes at Hayes Village are open-plan living, French windows, plenty of natural light, and fully equipped kitchens. In short, the new residential community of Hayes Village offers a calm environment, excellent living standards, and plenty of outdoor activities.
The Venue By Weston Homes
The elegant new homes at The Venue in Hayes, London Zone 5, range from 1-bed homes to 3-bed family apartments and offer modern features at affordable prices. Open-plan living, bespoke kitchens, and luxury bathrooms are among some of the most appealing features of The Venue.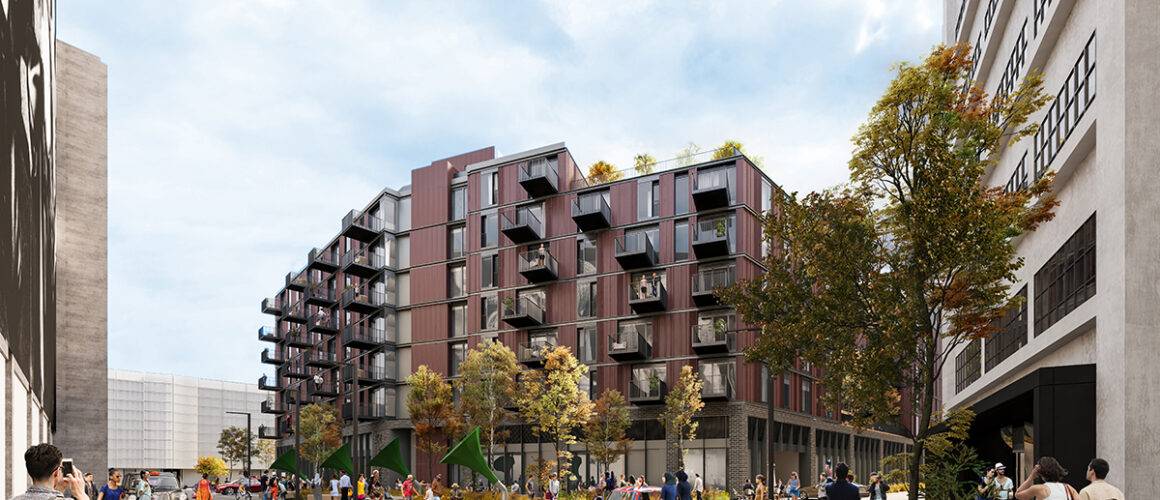 The new build comprises 181 new homes over seven floors and is set for completion in Q1 2023. New homes at The Venue are available via Discount Market Sale for those who meet the eligibility criteria. Prices for 1-bed flats start from around £301k.
Manor Lane By Weston Homes
Manor Lane is a new build in Feltham, West End. Once fully completed in Q1 2023, it will offer 104 new homes ranging from 1-bed properties to 2-bedroom flats. This efficient location offers swift trips to Heathrow Airport (15 minutes) and M3 (10 minutes).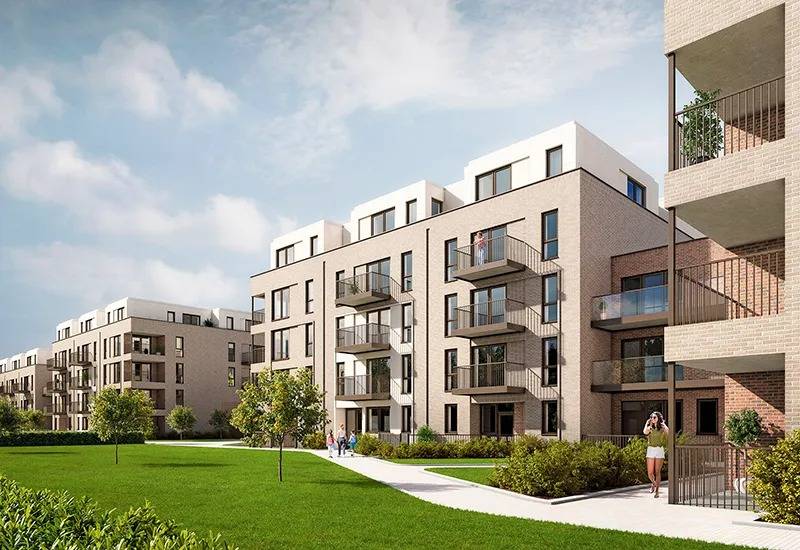 New properties at Manor Lane feature all-inclusive specifications such as integrated appliances, bespoke bathrooms, and smart tools. Moreover, the developer offers many design choices for new homeowners at no extra charge, so new buyers have a lot of flexibility to personalise their properties.
Mid-Price New Homes 2023
Ecole By Higgins Homes
Ecole is a new build in Bermondsey comprising 56 new homes, ranging from private studio flats to 2- and 3-bed duplexes. Sitting in Central London, Ecole is part of the neighbourhood that epitomises a modern and urban lifestyle combined with a distinguished community spirit.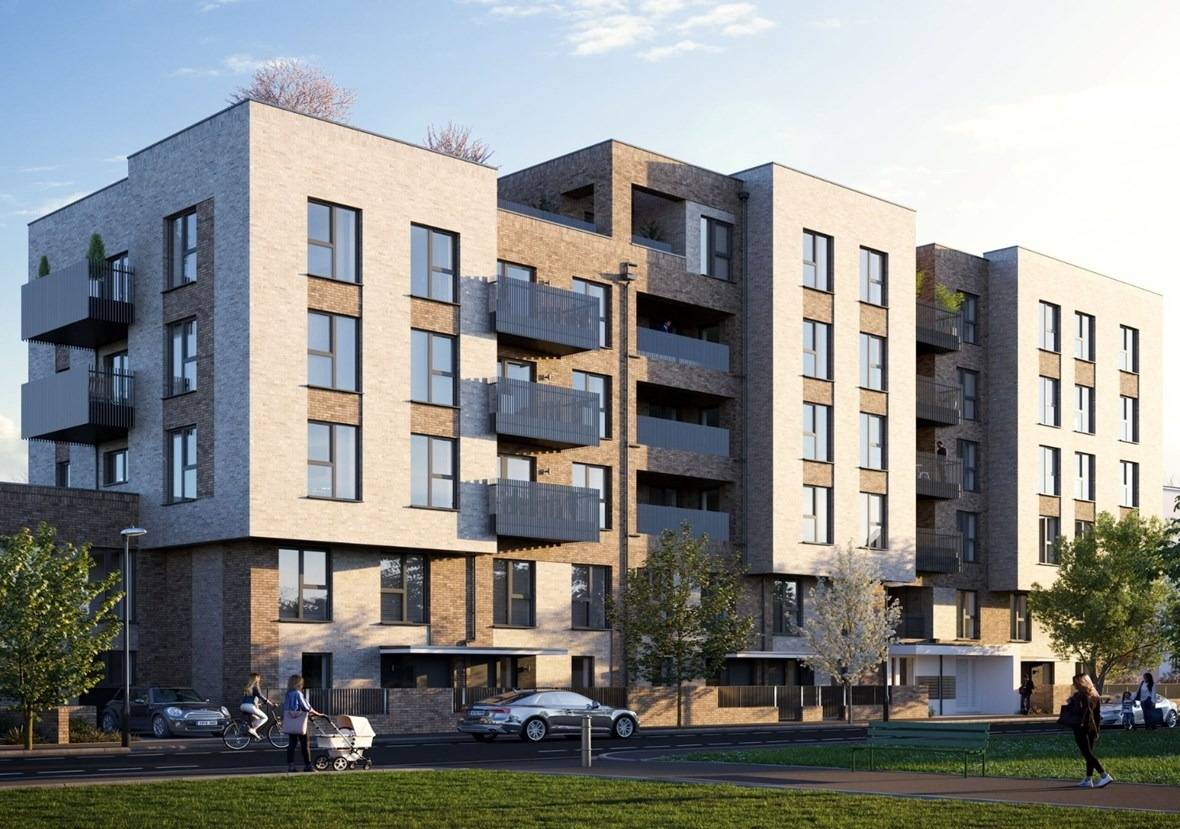 Ecole encourages sustainable and respectful living and offers features such as extensive secure cycle storage, public community spaces, a green roof, and a communal terrace. The expected completion date is Q4 2023.
Higgs Yard By Peabody
Higgs Yard is a new build by developer Peabody in Brixton, London SE24. Private sale and shared ownership new homes are set to launch in late 2023, with the final construction completion in 2024.

Sitting south of Loughborough Junction station, new homes at Higgs Yard offer excellent location combined with modern new build features such as top-tier energy efficiency and ESG metrics. In total, the developer will offer around 130 new homes and new commercial spaces at Higgs Yard. Moreover, there will be improvements to the existing public spaces.
Stories Wharf By Hyde New Homes
Stories Wharf is another promising new build scheduled for completion in 2023. It sits in North Woolwich, London Zone 3, and offers residents efficient public infrastructure and decent transport links.
New homes at Stories Wharf range from one-bedroom flats to three-bed family apartments, featuring private balconies, patios, and solar panels. Moreover, residents will enjoy new landscaped communal gardens, roof terraces, and riverside vistas.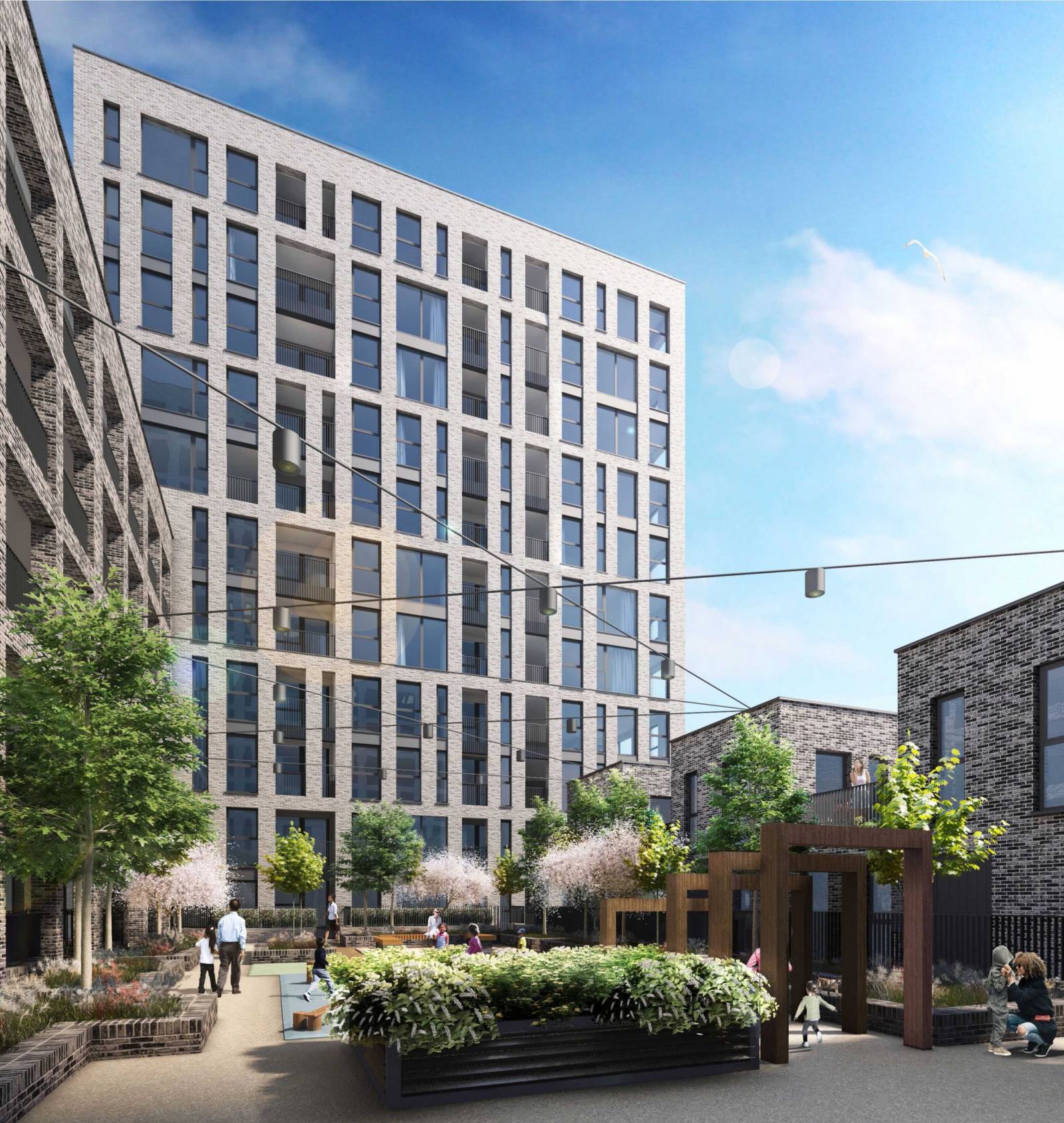 One of the most appealing features of Stories Wharf is its proximity to the top-ranked schools in the area, meaning the excellent family appeal of this new build.
Broadway East By St William
Broadway East is a vibrant new development in Bethnal Green scheduled for completion in 2024. However, many expect to see some new homes available in 2023. The developer will offer more than 550 new homes, ranging across 1-, 2-, and 3-bed apartments that suit various budgets.

Broadway East sits on the bank of the Regent's Canal, close to a new park, meaning excellent vistas, riverside walks, and perfect weekends in green parks. The new development is also close to bustling Broadway Market, home to more than 70 independent shops, boutiques, and restaurants, complemented by traditional street markets on weekends.
Top-Tier Premium New Builds 2023
Marylebone Square By Ridgeford
Marylebone Square is one of London's most promising and desired locations, featuring 54 private lateral apartments within a carefully designed building. Sitting in the premium area of Marylebone, prices for new homes at Marylebone Square are well above London averages, which is often justified.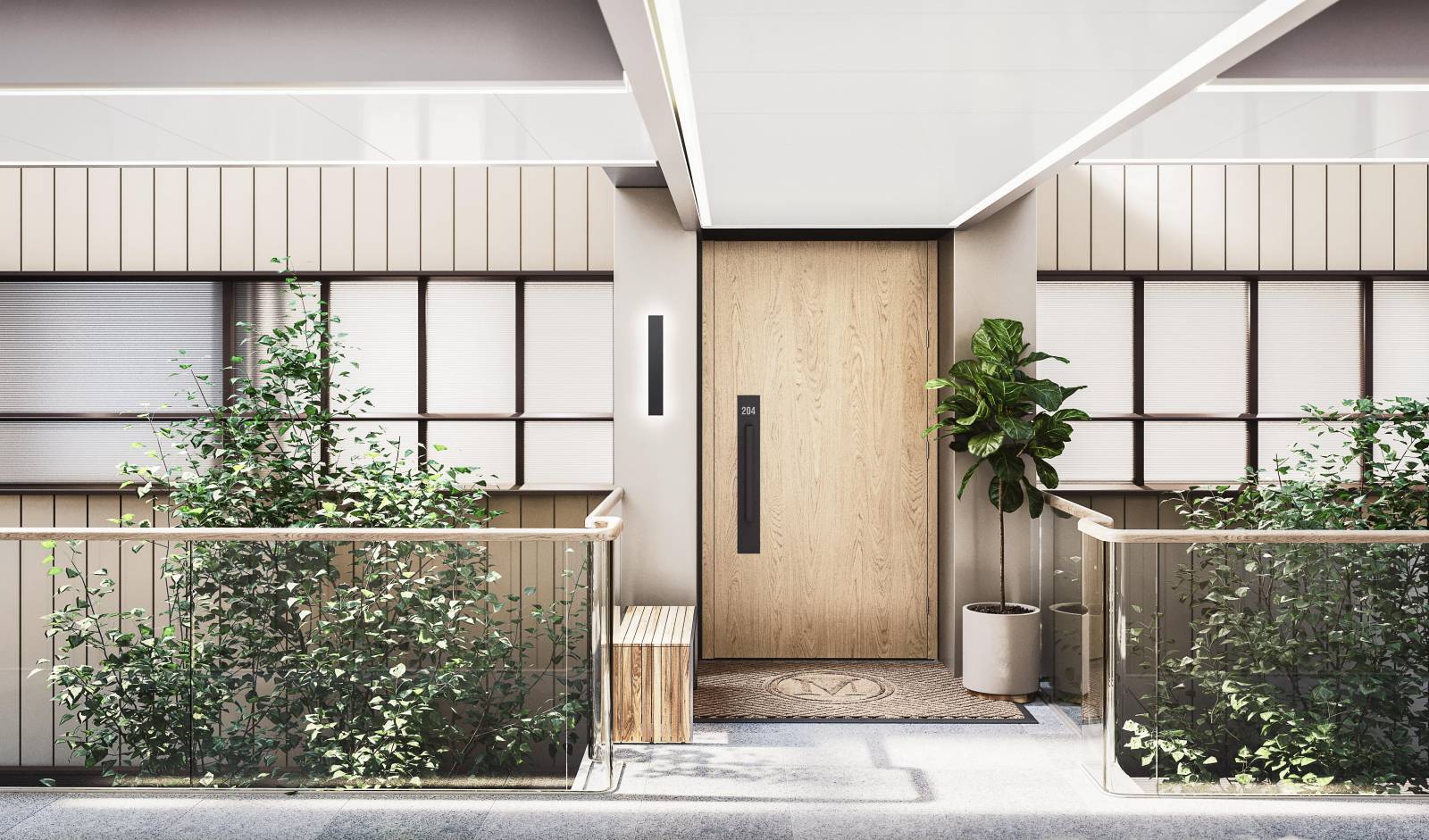 Everything inside and outside Marylebone Square screams style, elegance, and luxury. For example, there is a branching system of breezeways that ensures apartments always stay fresh and bright. Moreover, residents enjoy a landscaped inner courtyard with plenty of greens and places to relax. Surely, the high-end specifications and design options of new homes at Marylebone Square go without saying.
The Whiteley By MARK
The Whiteley by MARK is arguably the most talked-about development over the past few months, as 139 new luxury homes are expected to be completed in 2023.
This new build is a unique and promising project for several reasons. At the heart of The Whiteley will be luxury apartments ranging from cosy studios to spacious 5-bed family apartments. But the main feature is that these residences are the first apartments by the Six Senses Hotel, a brand renowned for its dedication to well-being, health, and residents' wellness.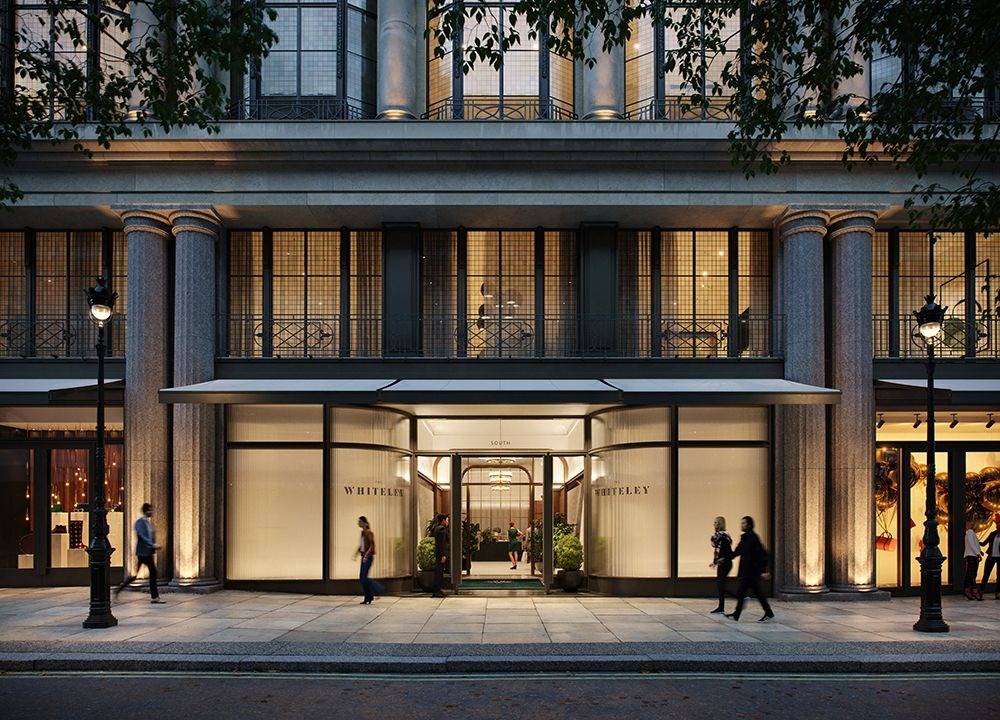 As a result, The Whiteley has everything you can think of dedicated to well-being, including a health club where professionals take care of the physical and emotional health of the residents. Additionally, there is a signature Six senses spa with 12 treatment and consultation rooms, a perfect place to relax and unwind from bustling city life.
Was this article helpful?
Similar news you may like