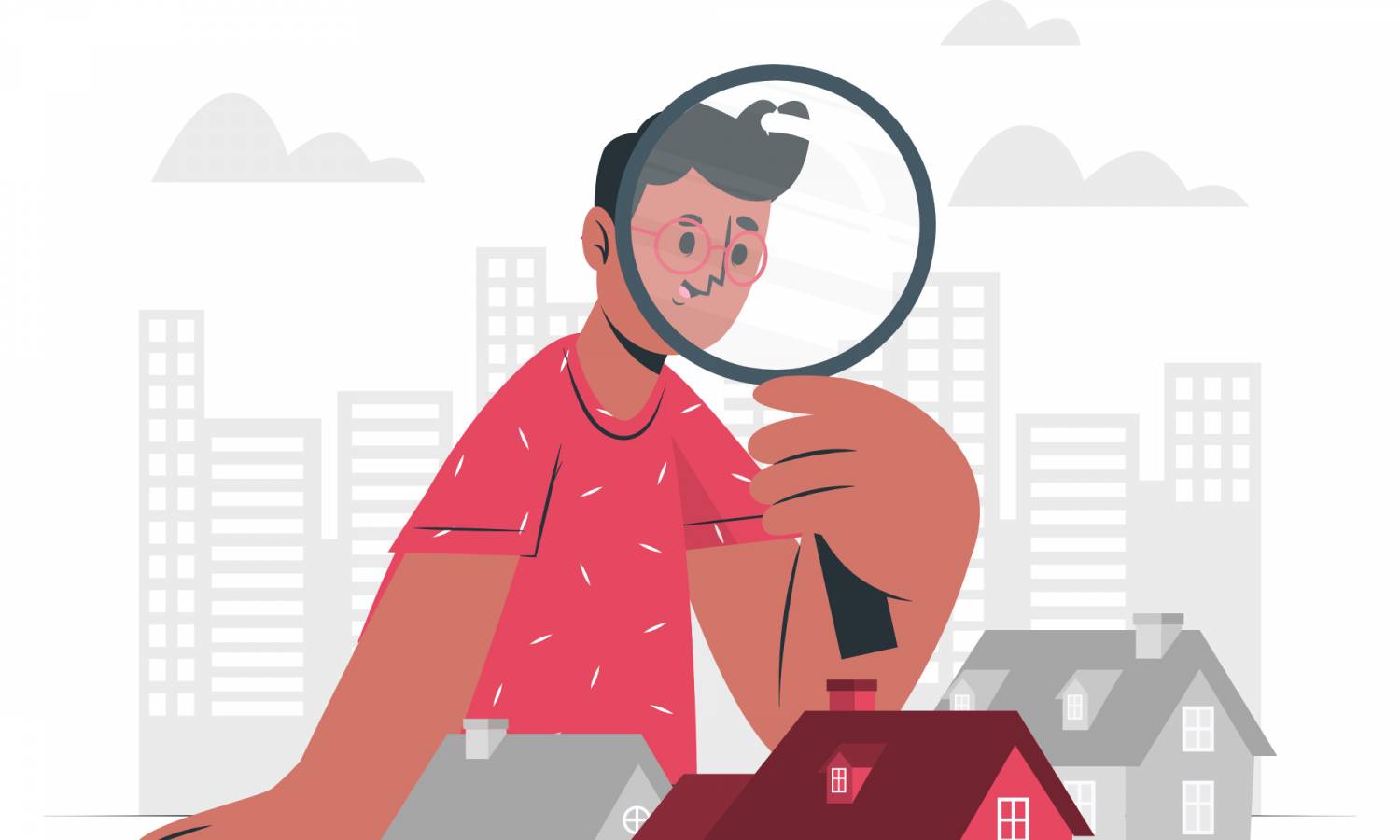 New Feature: Step By Step Guide For Finding The Right New Build In London
October is proving to be bountiful with new updates on 1newhomes as we launch another major feature – a complete guide to finding a perfect new build in London.
We have just released a step-by-step guide on finding a new home in London as we continue to support ambitious homebuyers in London, both local and international.
5 Steps To a Perfect New Build In London
Our guide comprises 5 easy steps to follow that greatly improve your chances of finding a perfect match – a new home in the capital that suits your budget, needs, and location preferences. Starting from budgeting and finishing with contacting a developer, we guide our users through this process to ensure they have a better overall homebuying experience.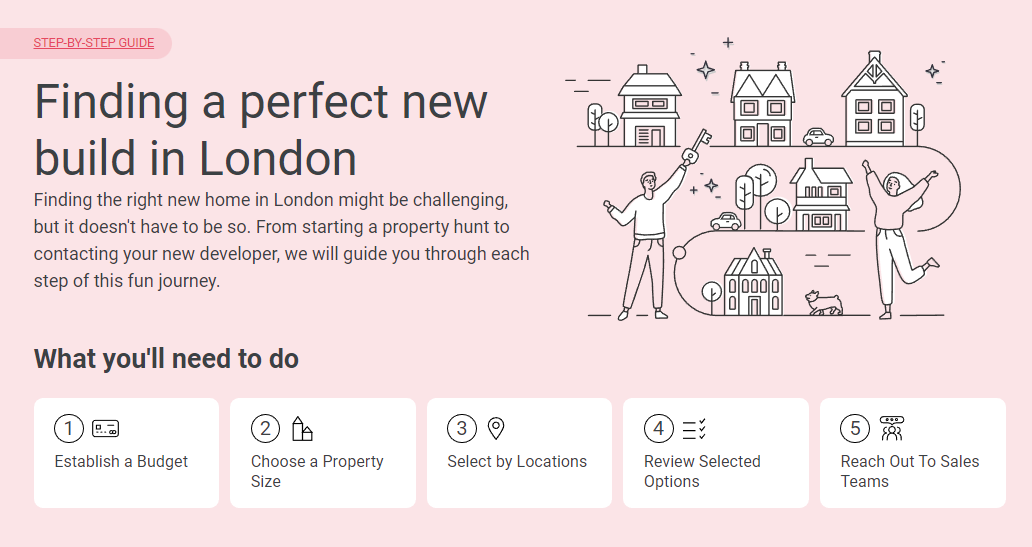 Each step has a brief description, followed by several articles that will help you with something specific, like saving for a deposit or finding emerging new build hotspots in London.
Moreover, each step has several substeps that explain details and tips regarding each stage.
Our main goal is to ensure the best user experience, and that is why we keep everything concise and clear. You won't find unnecessarily long or dull descriptions that make everything look complex.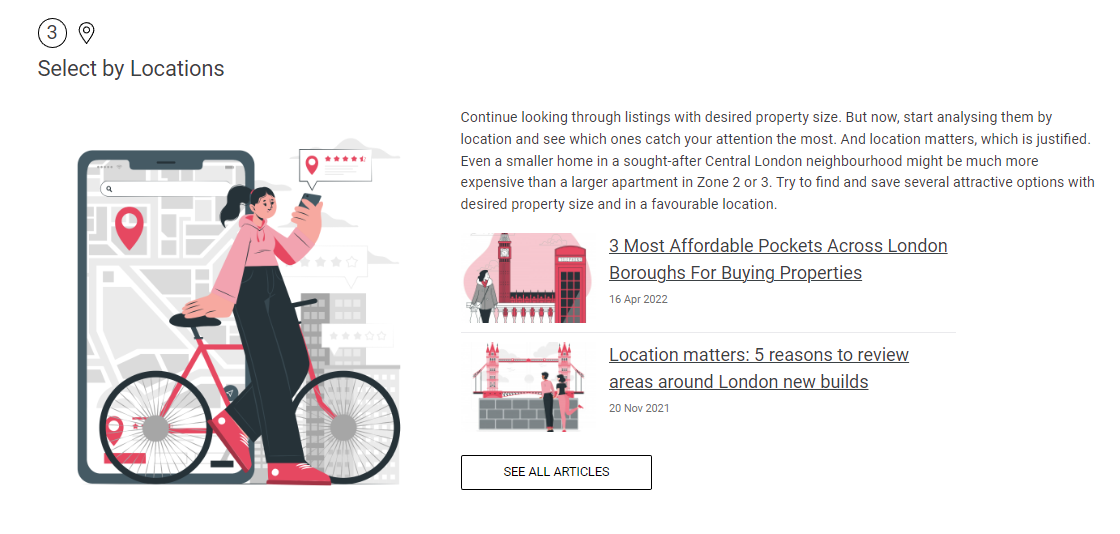 Instead, you'll see clear and distinct steps, tips, and directions to follow.
1newhomes Updates
As always, we continue our journey towards establishing the benchmark for finding a new home in London. We are already in the process of designing and developing new features for ambitious homebuyers, including international users. Check out our property news page to keep up with our updates (we have a dedicated topic for news about our service).
Was this article helpful?
Similar news you may like