Peabody developments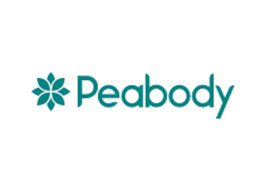 Peabody was founded by the American philanthropist George Peabody over 150 years ago and our properties are a familiar part of the London skyline. With over 66,000 homes, we are one of the largest housing providers in London and the south-east. We deliver services to 133,000 residents, 18,000 care and support customers, and the wider communities in which we work.
Our mission is to help people make the most of their lives. We focus on those who need our help the most, working with people and communities to build resilience and promote wellbeing. We create and invest in great places where people want to live. Our ambitious housebuilding programme will deliver at least 3,300 homes every year. We plough the profits we generate from the sales of our unique new homes back into affordable housing to make London a city of opportunity for all. These sales also support the community services we provide.
We want to carry on making robust, architecturally beautiful additions to London in the way we've always done. What they look like and how they sit in the city is very important to us. Whether we are building new homes, managing existing properties or building thriving communities, we never lose sight of the fact that our customers are at the heart of everything we do.
London has been our home for over 150 years. Make it yours.