Regal London developments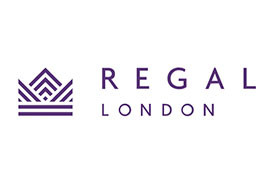 Our Land and Planning team is constantly seeking new residential or mixed-use development opportunities of all sizes, scales and values, with or without planning permission. As a privately-owned company underpinned by significant assets, we are able to operate with freedom and flexibility, and can activate finances quickly to secure and complete land acquisitions.
We work alongside leading architects to create thoughtful and elegant building designs that are bespoke to each development. This is complemented by our interior design, led by our in-house team, which is founded on principles of innovation, detailing and craftsmanship. On certain projects we enjoy a close collaboration with renowned interior designer Kelly Hoppen OBE.
Our in-house construction team ensures our exacting standards are met throughout the whole design and build process. The end result is exemplary standards of workmanship. We engage with a range of traditional and innovative methods of construction to suit each unique development in our portfolio.
A city like London attracts interest from all over the world, prompting us to open overseas offices in Hong Kong, Shanghai and Dubai. Our international sales teams are on hand to guide and support new clients and repeat purchasers from the Middle East, India, China and the Far East.