Telereal Trillium developments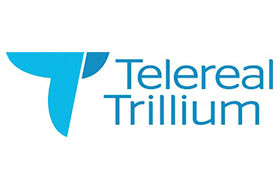 Telereal Trillium is one of the UK's largest property companies, owning and managing a £8bn portfolio with a total floor area of 79 million sq ft.
Operating in property partnerships, investment, development and strategic land – we have established a UK-wide portfolio of more than 12,000 properties.
We have long-term property partnerships with some of the UK's largest occupiers, including BT, DVLA, Royal Mail and Aviva, through which we have developed an enviable track record in cost reduction, risk management, capital release and business transformation.
We seek to make investments in direct real estate (including alternative asset classes), asset backed operating companies, and other real estate related opportunities. We have substantial equity funds available for investment along with significant experience in raising additional funds in the loan and bond markets.
We have an exceptional track record in promoting land for development and securing planning consents, with schemes ranging from small sites for single houses, to major projects involving several thousand units. We are also active in the residential development market, working with experienced and trusted partners to construct over 10,000 residential units over the next five years.